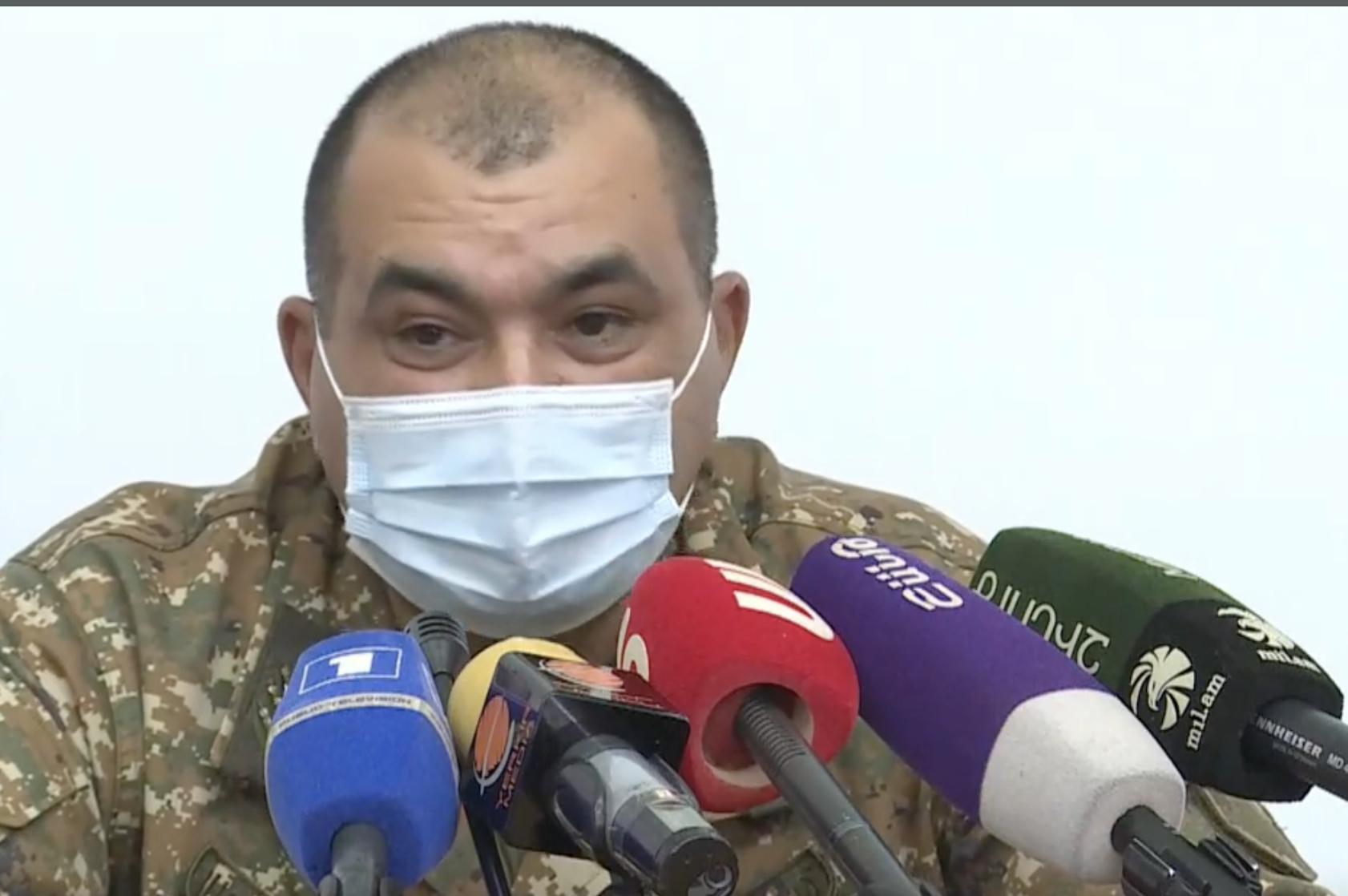 Half of Sotk Gold Mine Now in Azerbaijan, Says Armenian Military Official
Deputy Chief of the General Staff of the Armenian Armed Forces Tiran Khachatryan denied reports that Azerbaijani military troops had crossed the border into Armenia from their portion of the Sotk gold mine.
Khachatryan, at a Yerevan press conference late last night, said Azerbaijani troops had, as stipulated by the November 9 truce agreement, entered the Karvatchar region of Artsakh, but had not entered Armenia.
He said that given the new border, half of the mine is in Armenia and the other half in Azerbaijan.
GeoProMining Gold LLC, which runs the mine, is 96% owned by Russian billionaire businessman Roman Trotsensko.
Khachatryan said that Azerbaijani troops had complained about company security guards stationed at the mine and that negotiations are underway to resolve the matter.
The Armenian military official said he had no information about the future operation of the mine, adding that he did not know what agreements had been reached between the company and Azerbaijan
If you found a typo you can notify us by selecting the text area and pressing CTRL+Enter