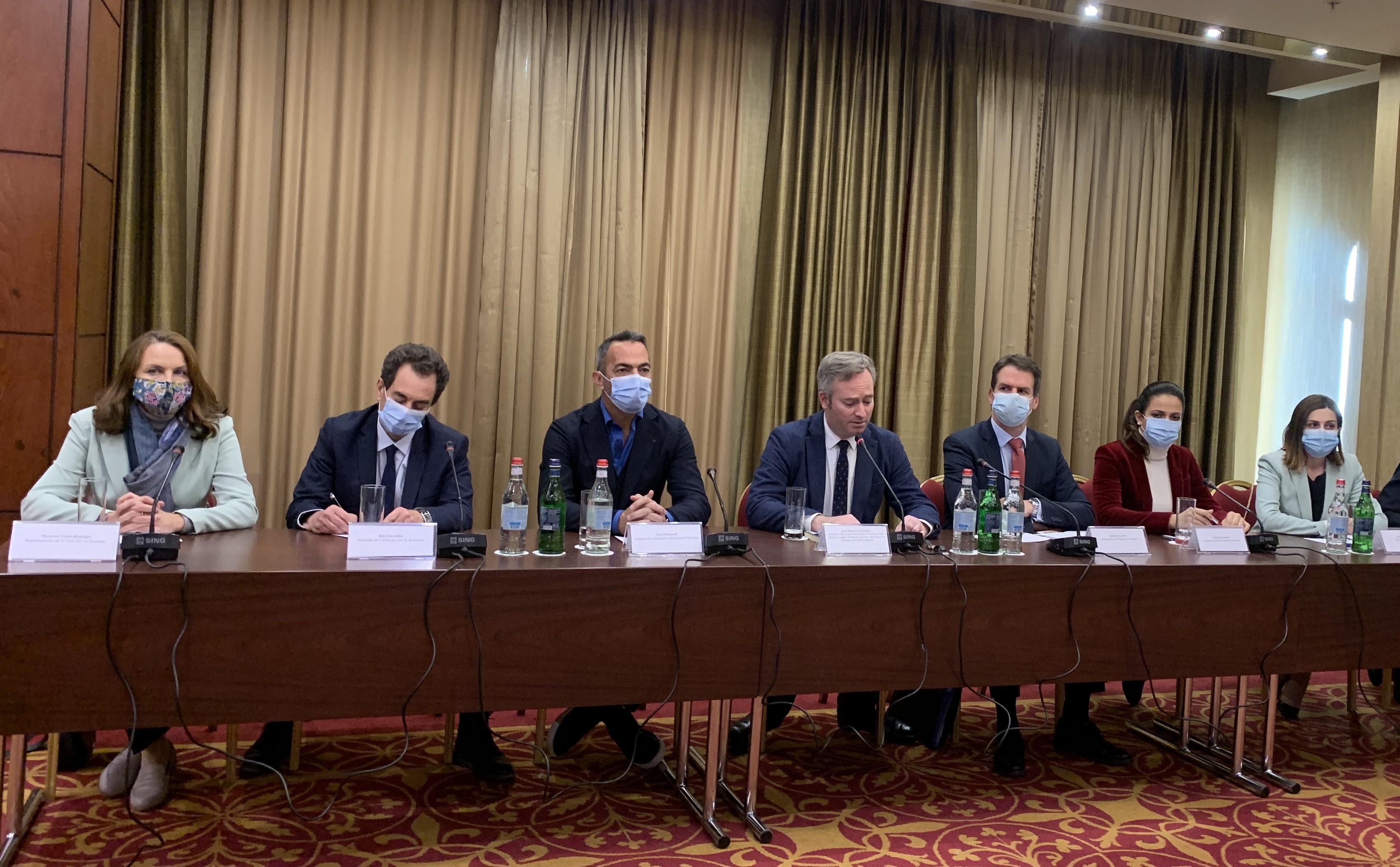 French Minister of State Lemoyne in Armenia; Says Minsk Group Must Discuss November 9 Truce Stateent
At a Yerevan press interview today, visiting French Minister of State for Europe and Foreign Affairs Jean-Baptiste Lemoyne said there are points in the November 9 Artsakh truce statement that should be discussed within the framework of the OSCE Minsk Group.
Lemoyne noted the future status of Nagorno Karabakh and the withdrawal of foreign mercenaries from the conflict zone are two such issues.
"There are also problems related to maintaining stability and security. That is why it is very possible that talks will continue within the framework of the Minsk Group co-chair format. This wish was expressed by both the Armenian and Azerbaijani authorities," Lemoyne said.
He stressed that the involvement of all parties to the OSCE Minsk Group is important to reach a lasting solution to the conflict. Turkey is one of those members.
Lemoyne said that France also wants its European partners to discuss the issue of imposing sanctions on Turkey.
Lemoyne arrived in Armenia yesterday on a two-day visit. He arrived on a plane carrying French humanitarian assistance to Armenia and will meet with government officials.
Noting that France and Armenia are connected by strong friendly ties, Lemoyne stressed the importance of safeguarding Armenian cultural ​​and religious monuments now under Azerbaijani control.
Also participating at the press conference were Kristina Aznavour, Director of the Aznavour Foundation; Anahit Avanesyan, Armenian Deputy Minister of Health; Jonathan Lacôte, French Ambassador to Armenia; and UNICEF Representative in Armenia Marianne Clark-Hattingh.
If you found a typo you can notify us by selecting the text area and pressing CTRL+Enter