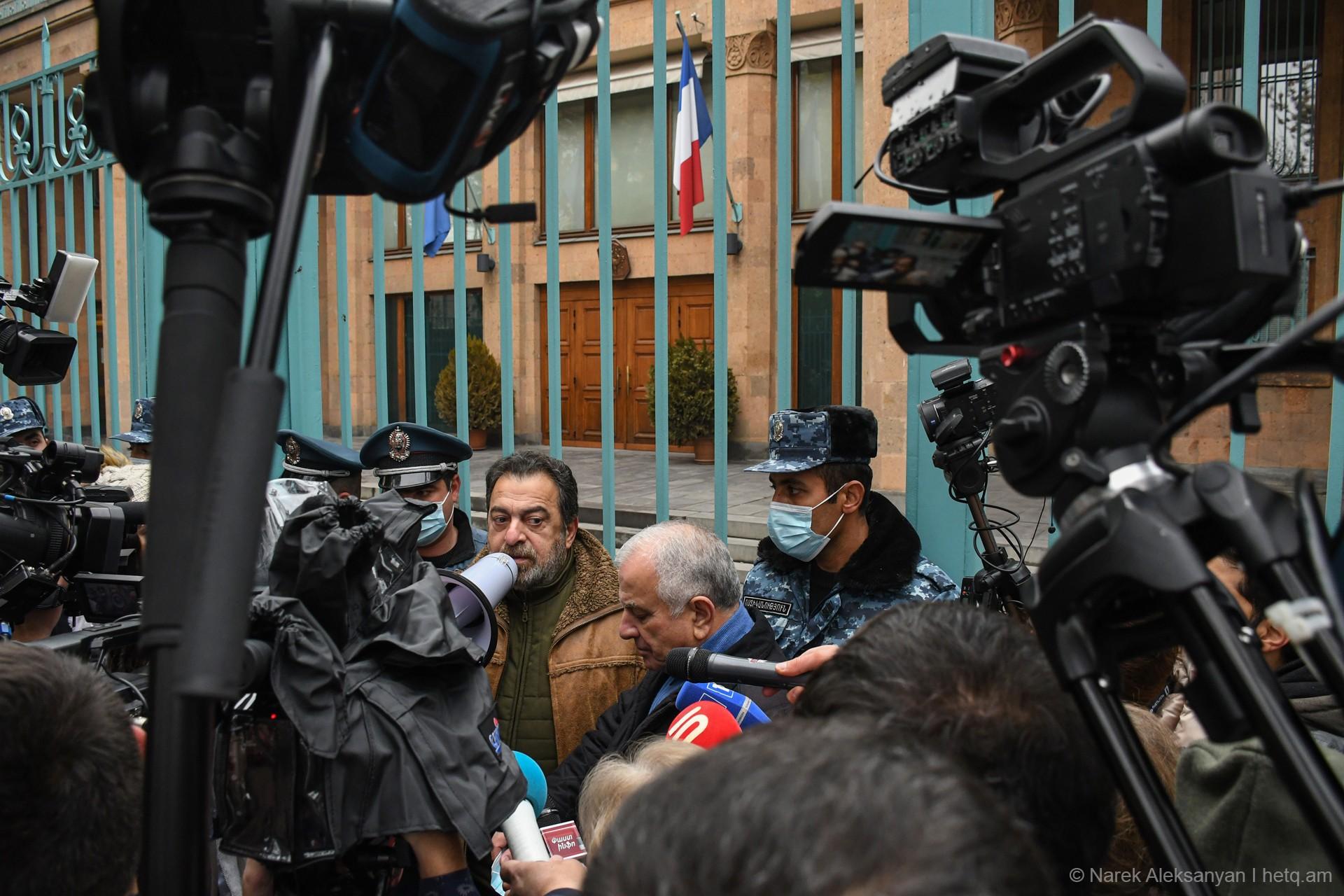 Yerevan: Artists and Actors Raise Issue of Armenian POWs/MIAs Outside French Embassy
A group of artists, stage and screen actors, teachers and others marched to the French Embassy in Yerevan today to raise the issue of Armenian POWs and MIAs.
Yesterday, the group marched to the Russian Embassy, raising the same issue.
One of those marching today was 71-year-old actor Ashot Ghazaryan who holds the title of RA People's Artist. He told reporters that he abhors politics but wants to do something for the forgotten Armenian soldiers.
One of the organizers of the march, RA People's Artist Hrant Tokhatyan, announced before the start of the march that people who have different views are gathered, but everyone's goal is the same, to support the captured soldiers, to solve the issue of their return.
"Today, we have to get our boys back ASAP. This issue is urgent today," he said, adding that there are naysayers looking to slander the marchers and their intentions.
Tokhatyan said the group will march towards the U.S. Embassy tomorrow and then take their message to the Armenian government.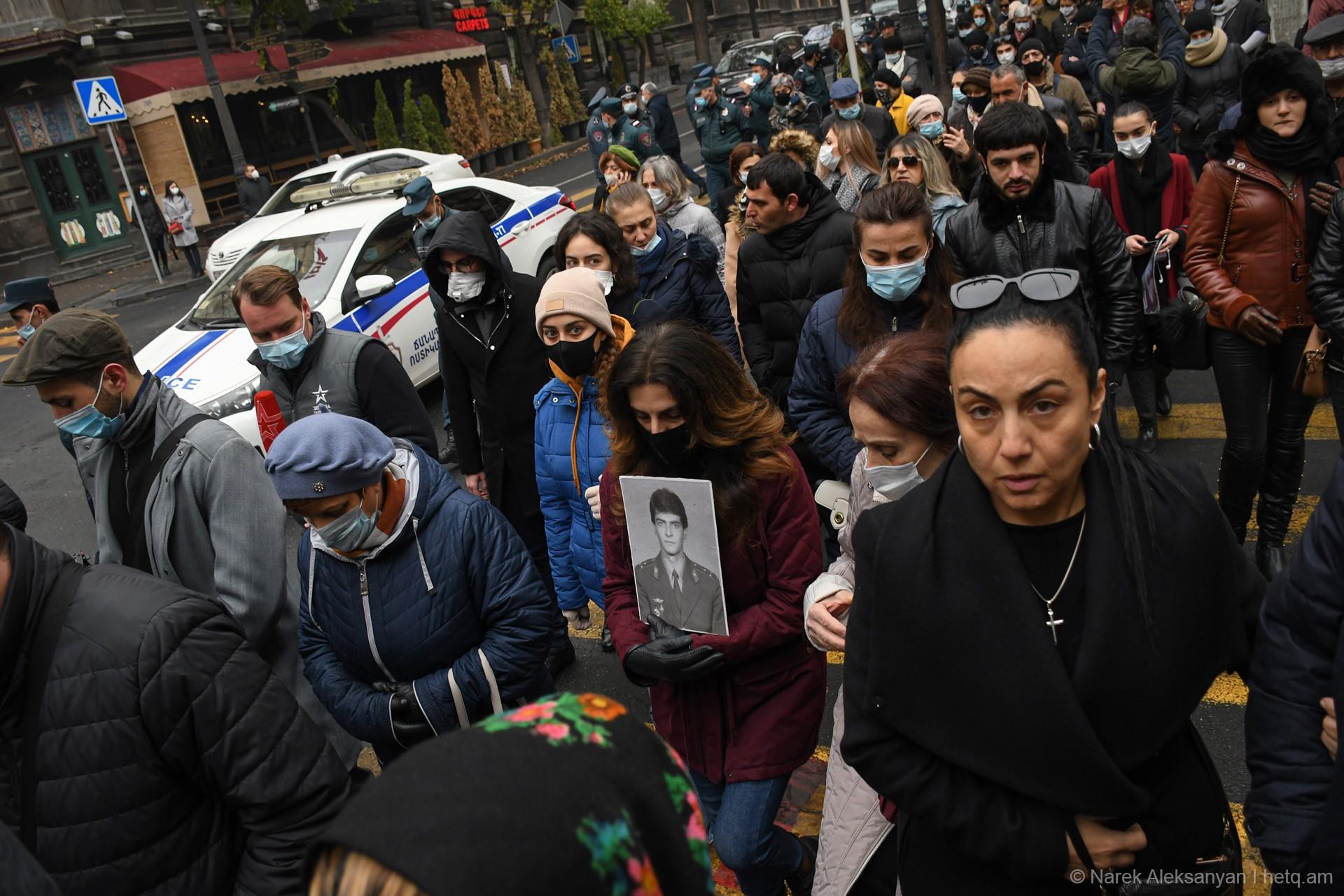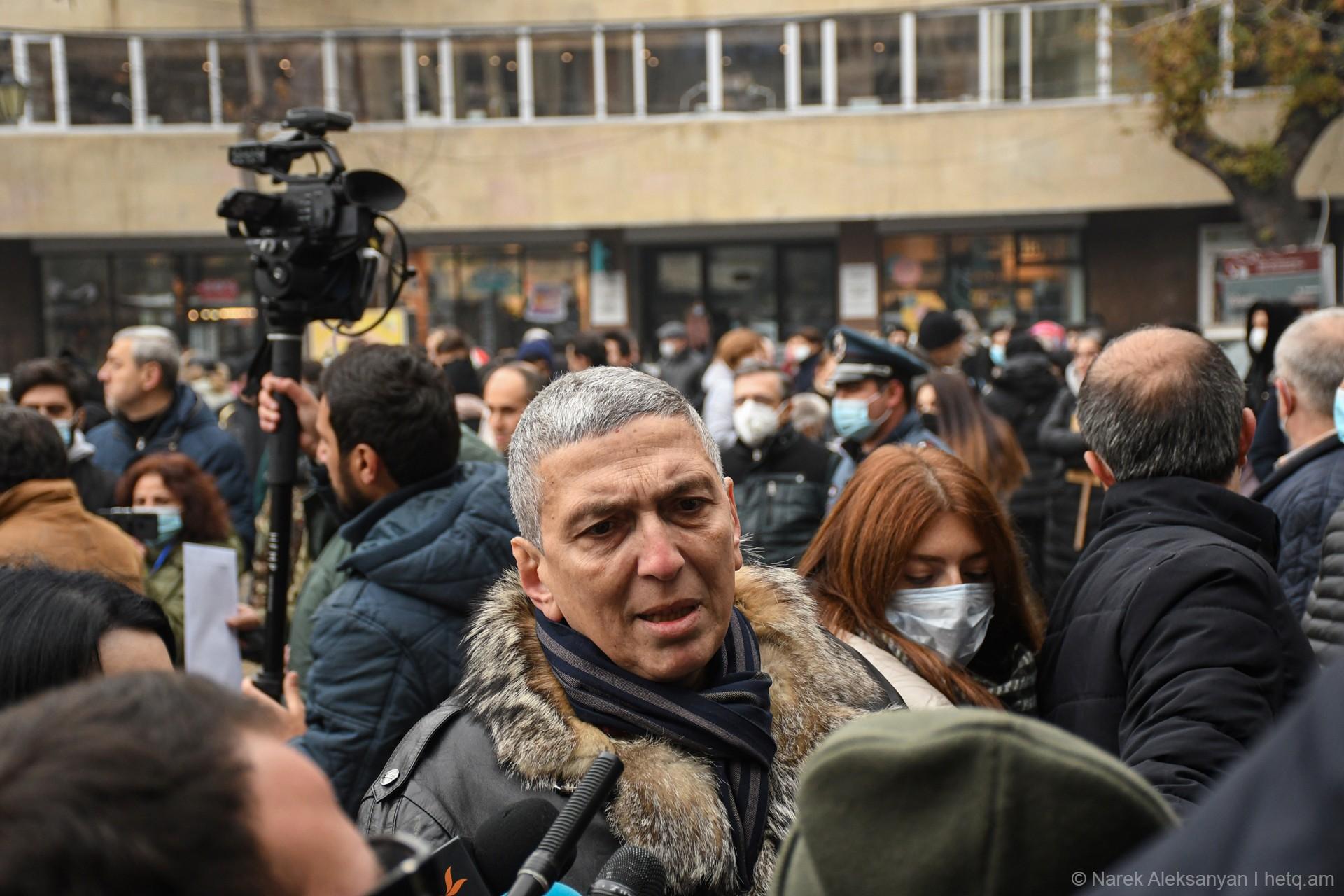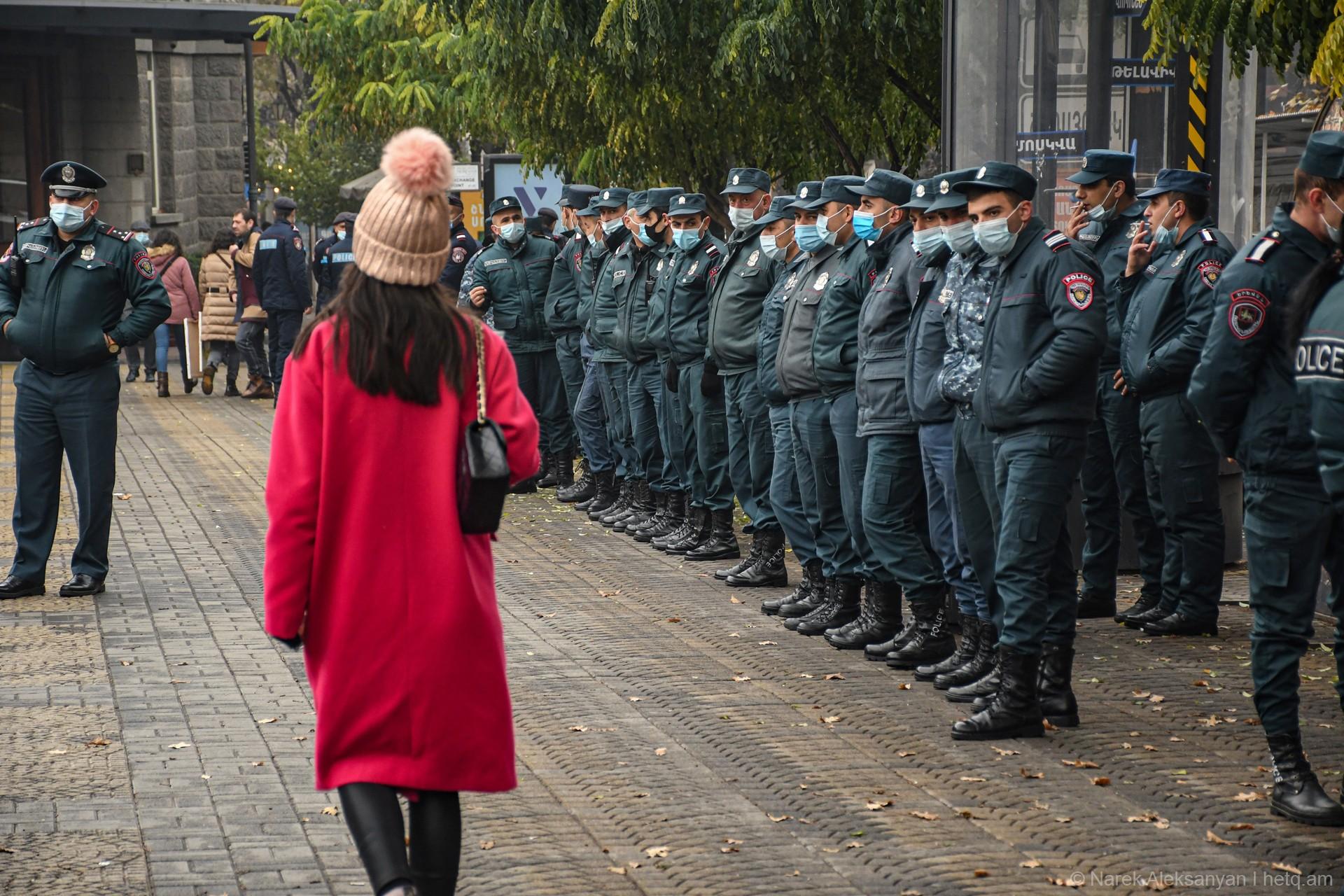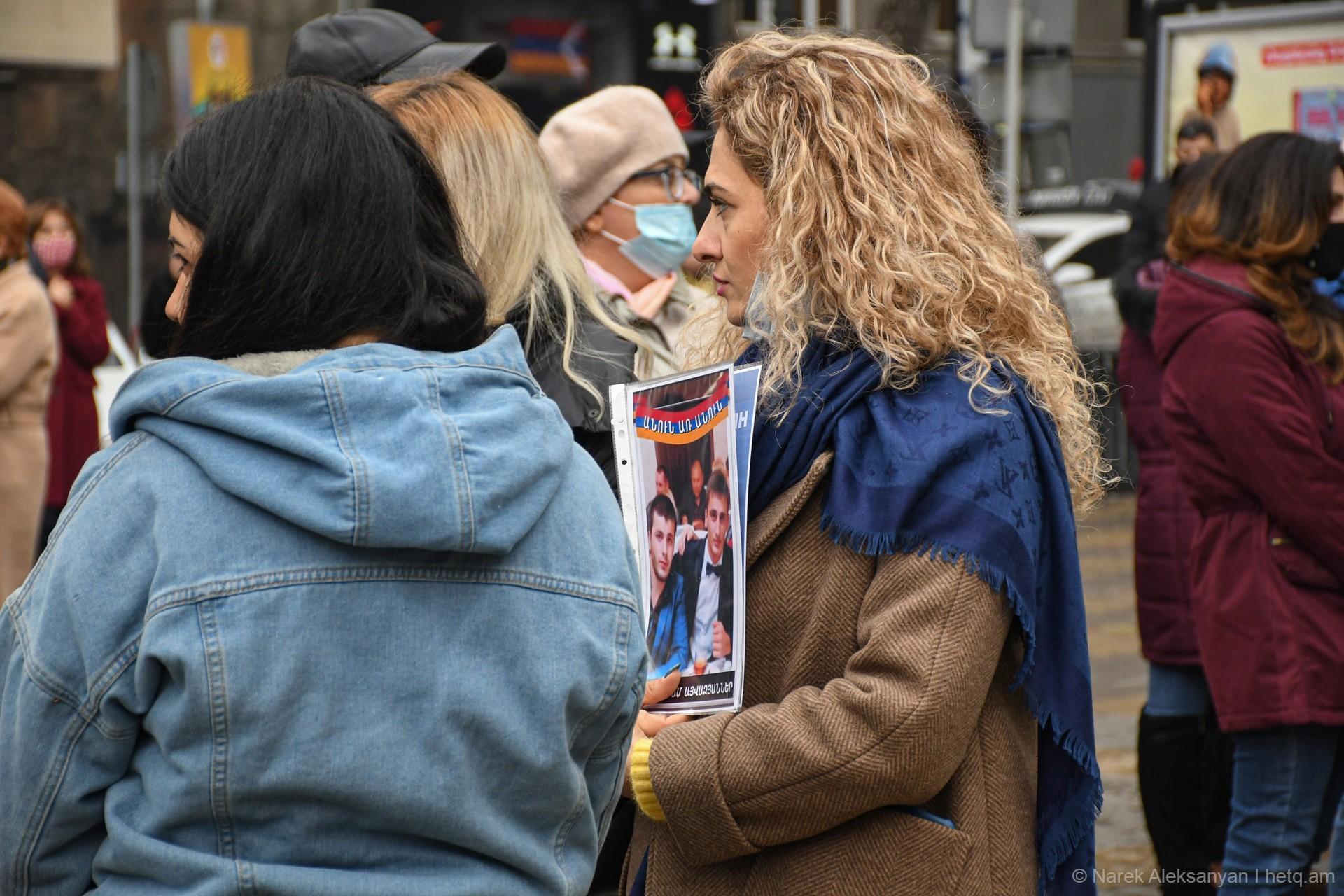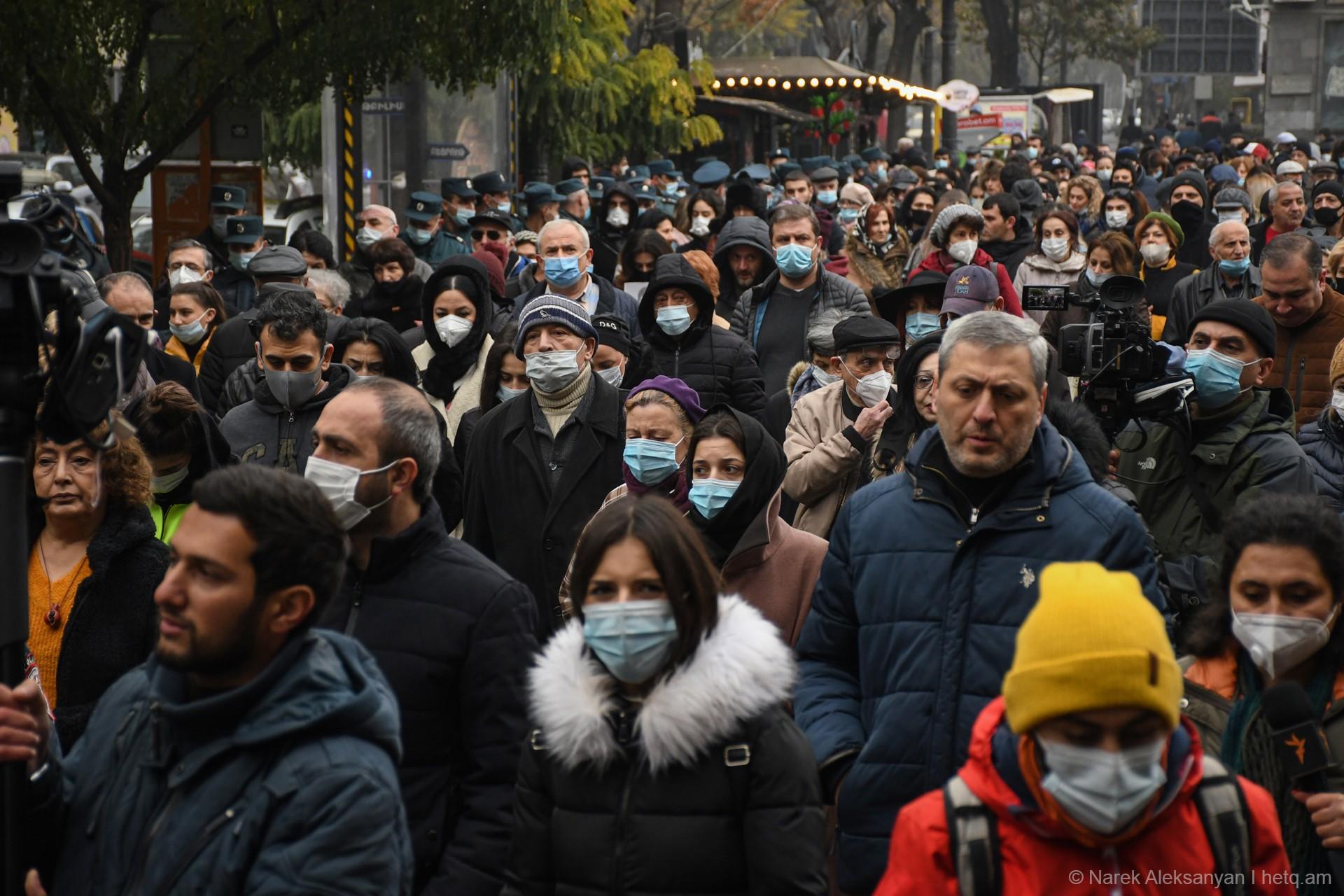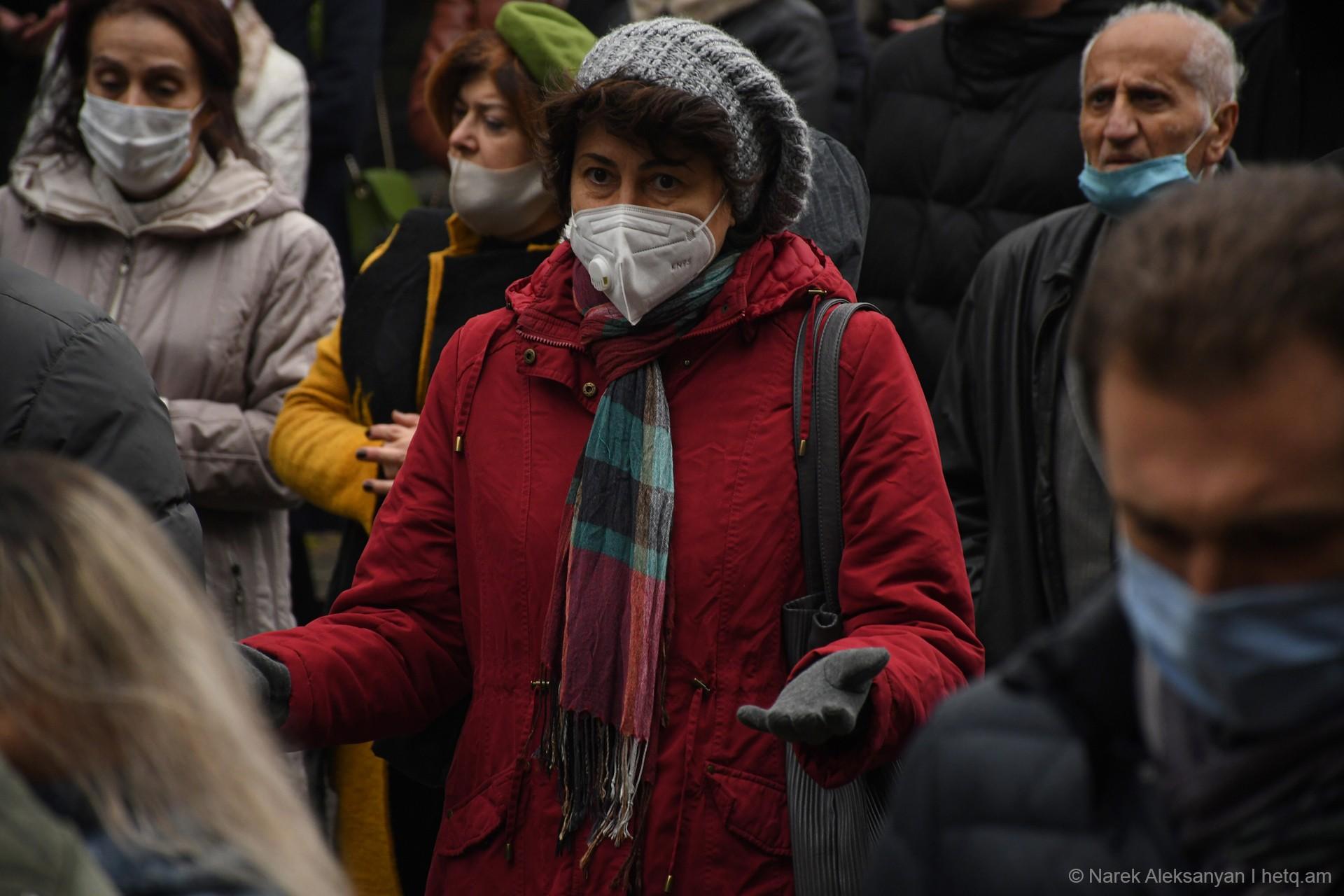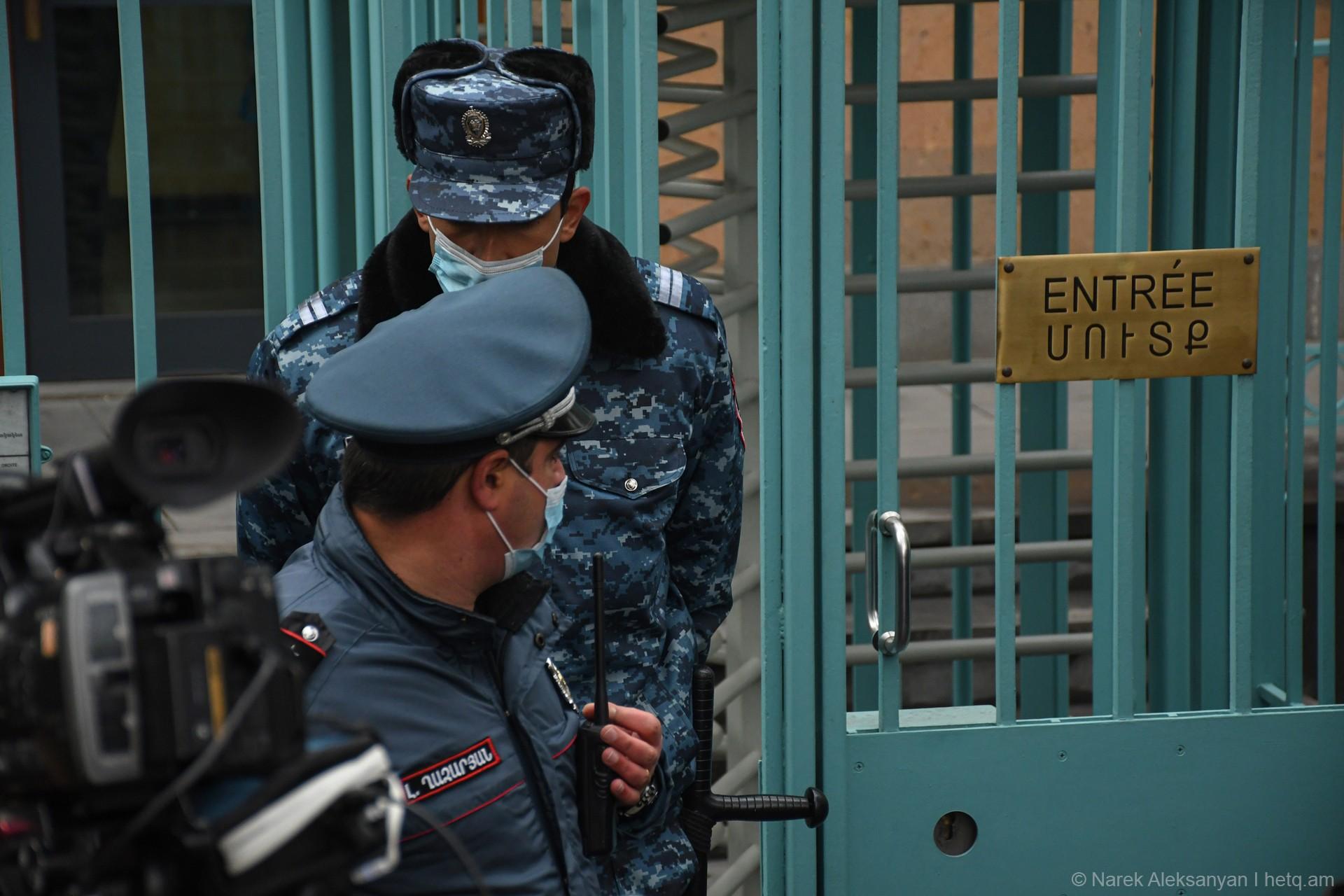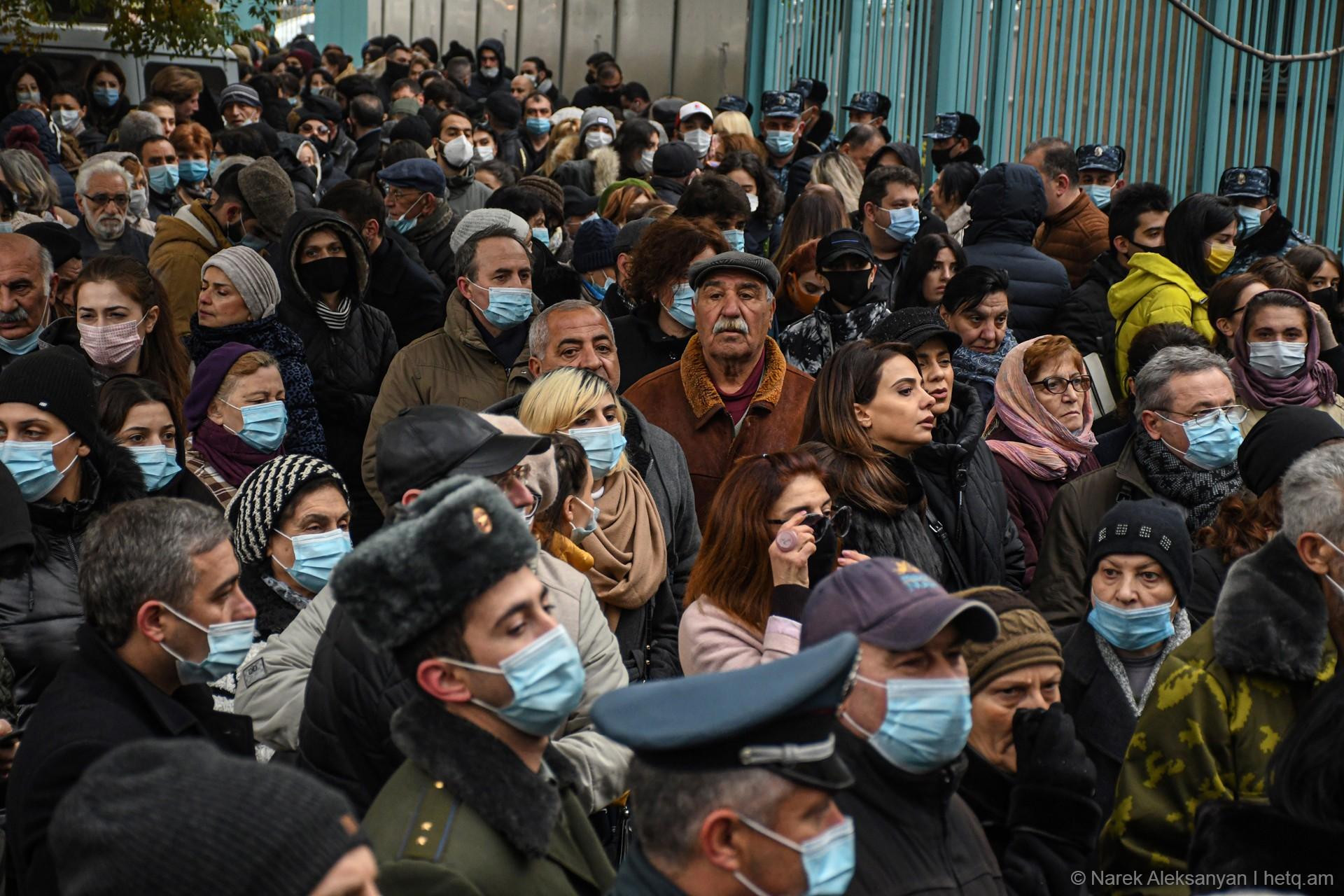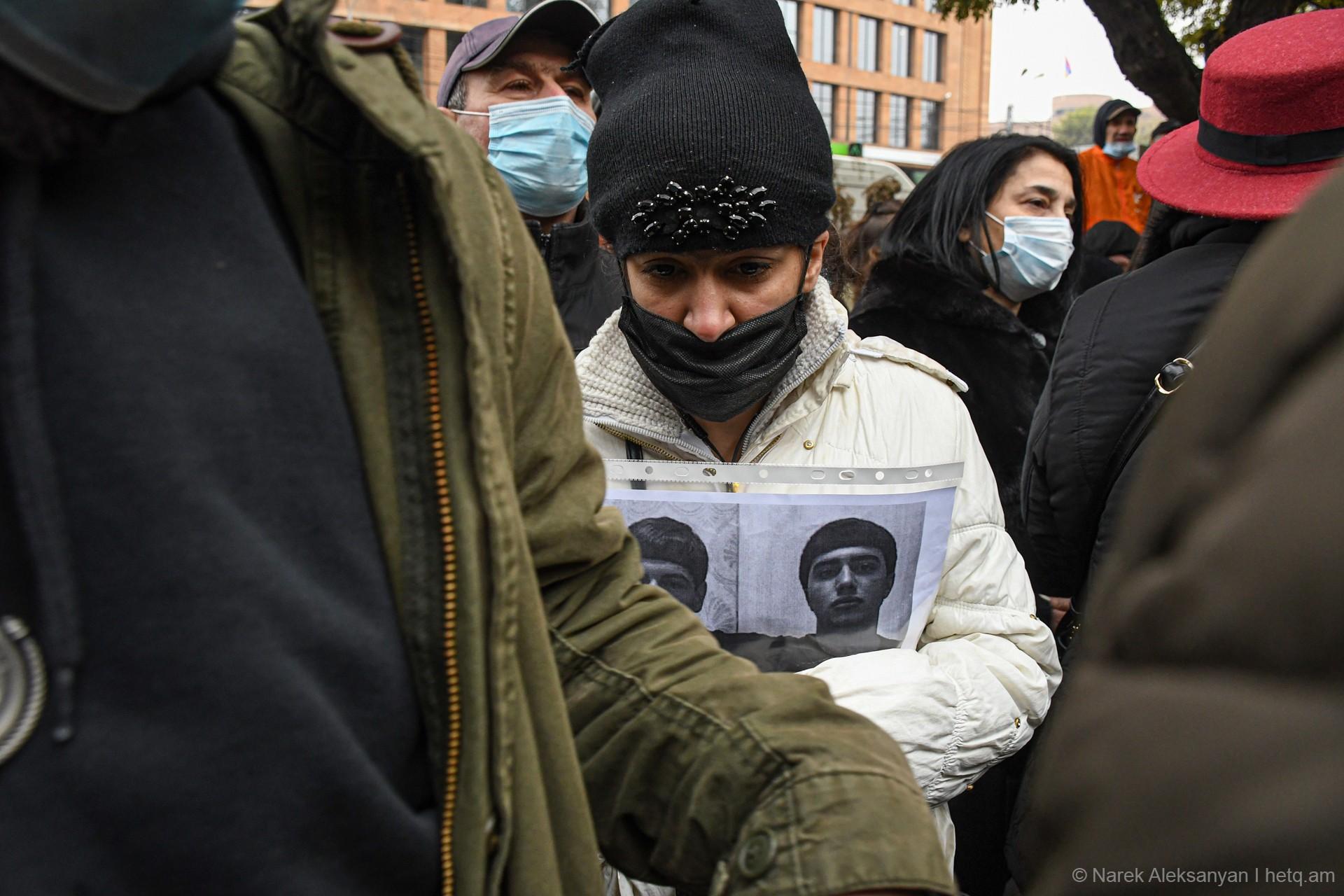 If you found a typo you can notify us by selecting the text area and pressing CTRL+Enter