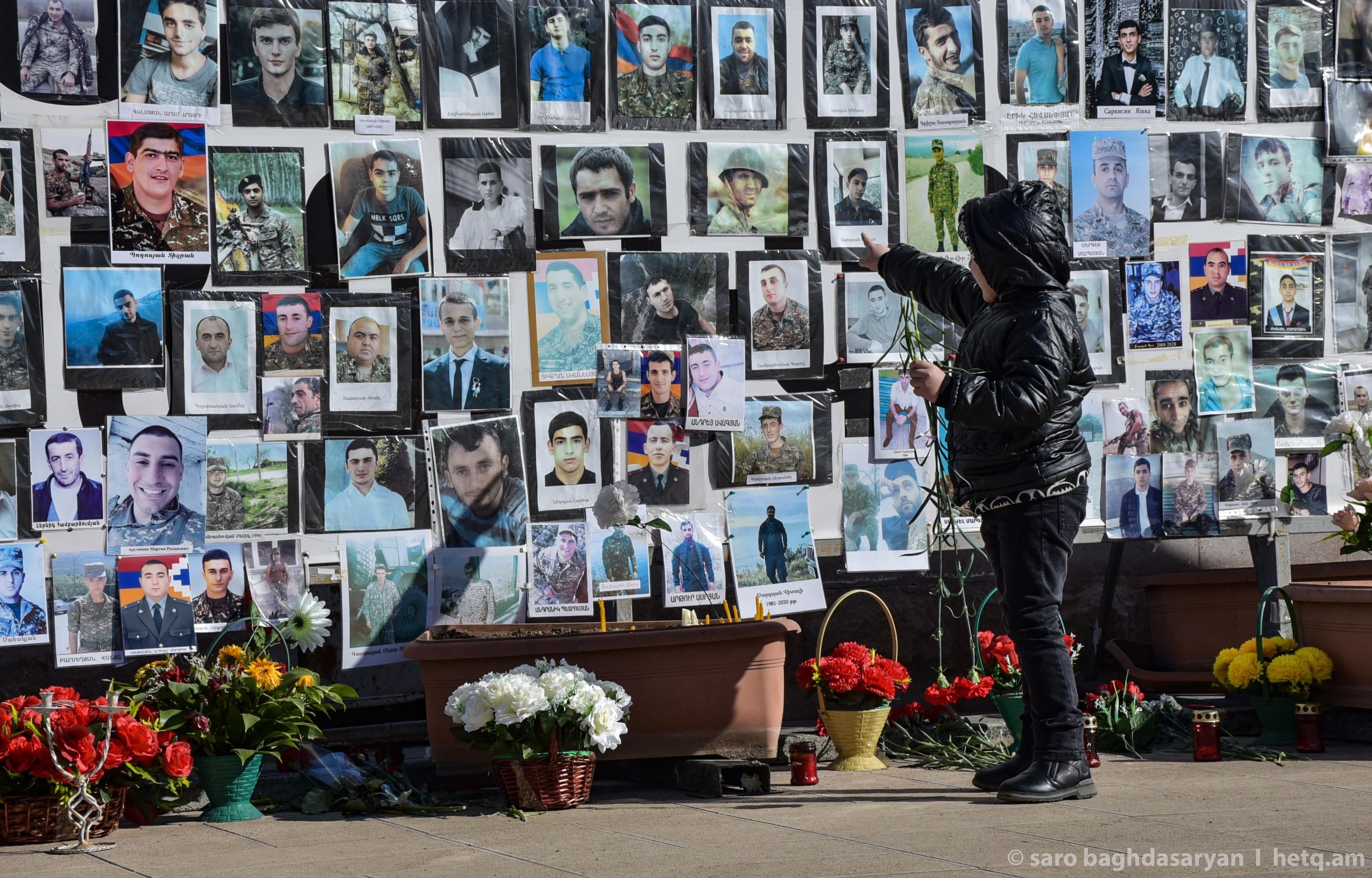 Artsakh: Three Months After the War
Hetq travelled to Artsakh recently. The following photos show what we saw on the Goris-Stepanakert road, on the outskirts of Shushi, in Stepanakert, and in the Askeran region.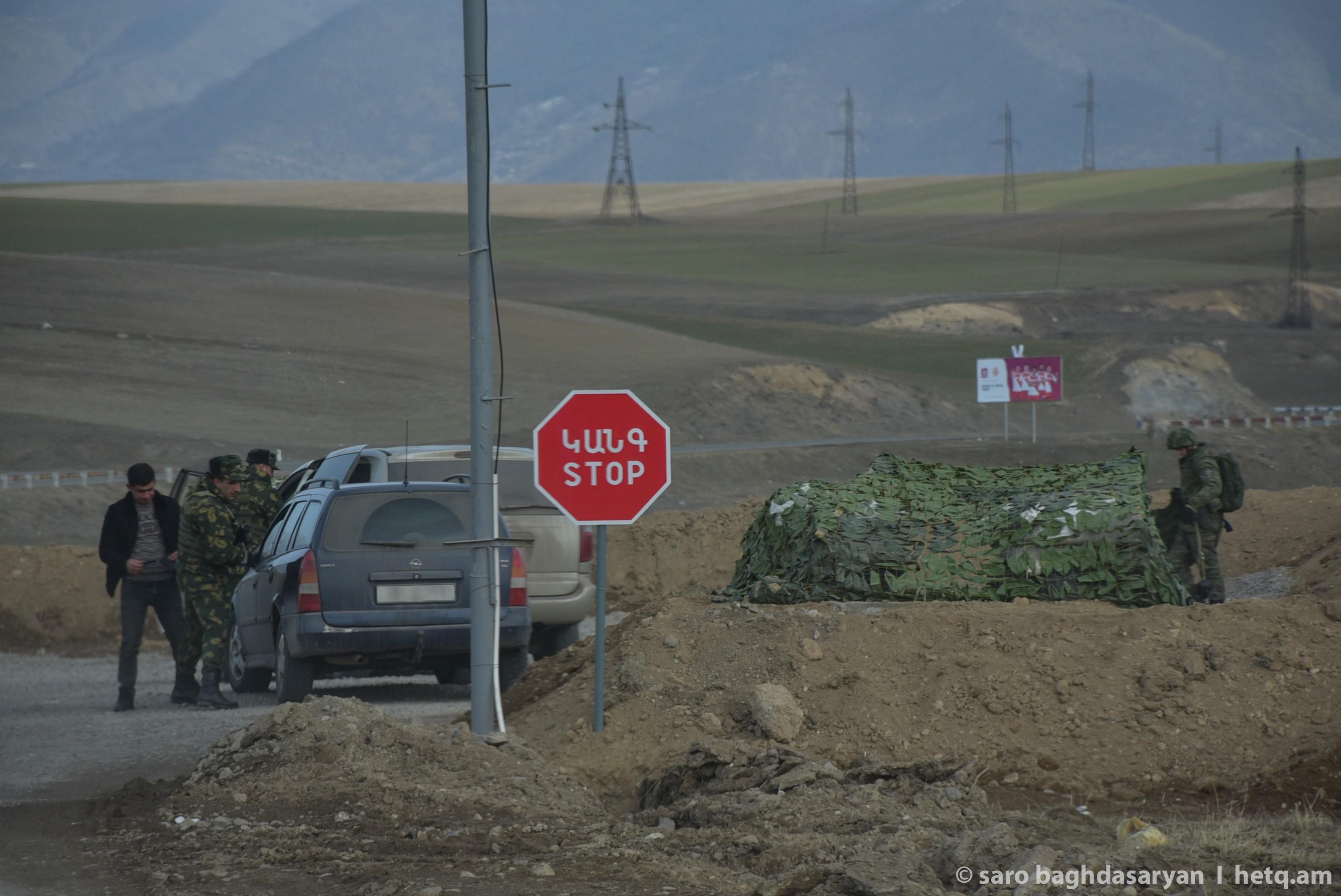 On February 4, we reached the first checkpoint on the road leading from Armenia's Tegh village to Berdzor. Our ID papers were checked at the border checkpoint manned by Armenian National Security Service (NSS) personnel. They checked the car trunk. We had a foreign journalist in the car. The NSS questioned him further and relayed the information to the Russian peacekeepers on the opposite side of the road. The peacekeepers took photos of the passport of the foreign journalist. The NSS officers and peacekeepers then sent us on our way.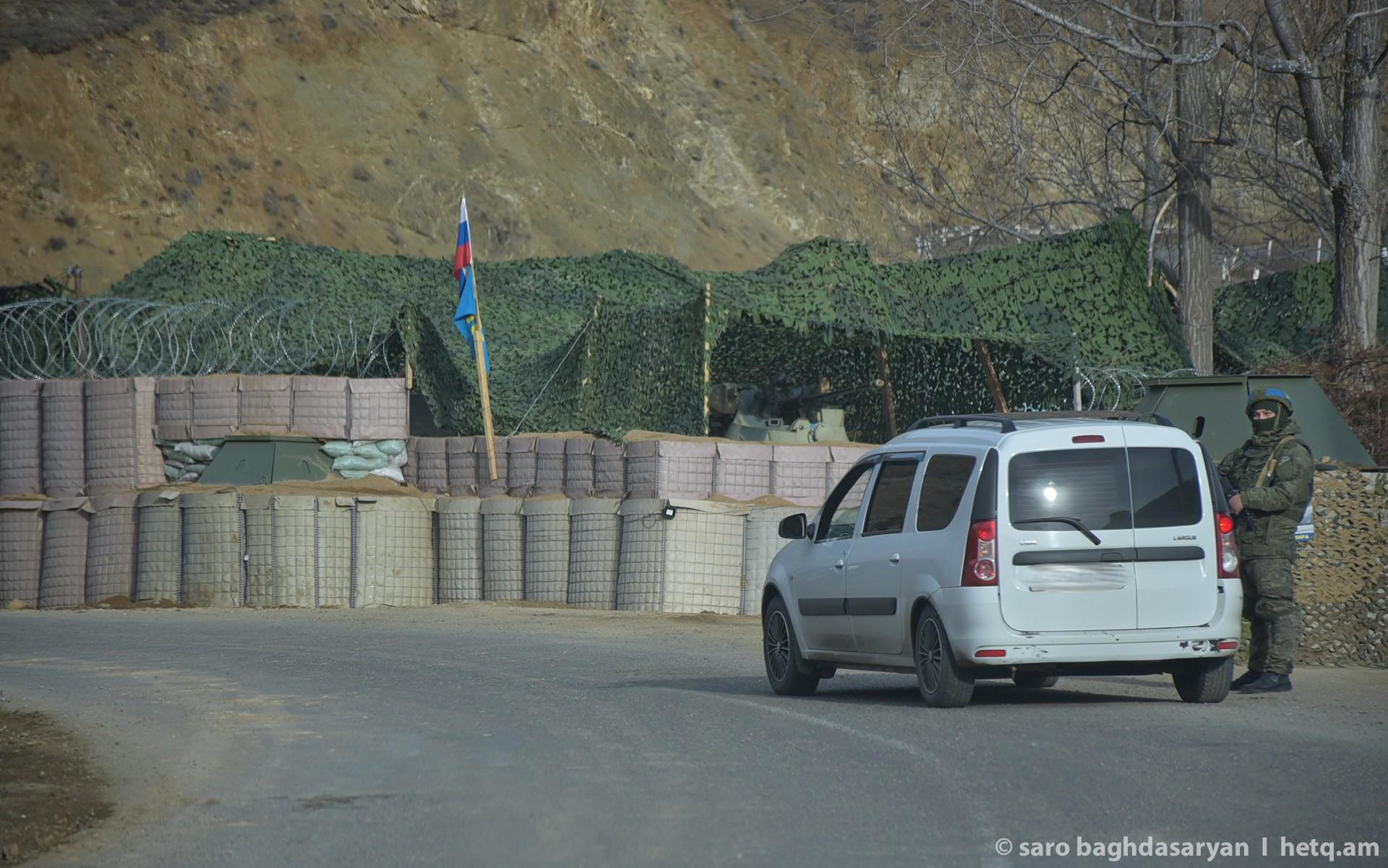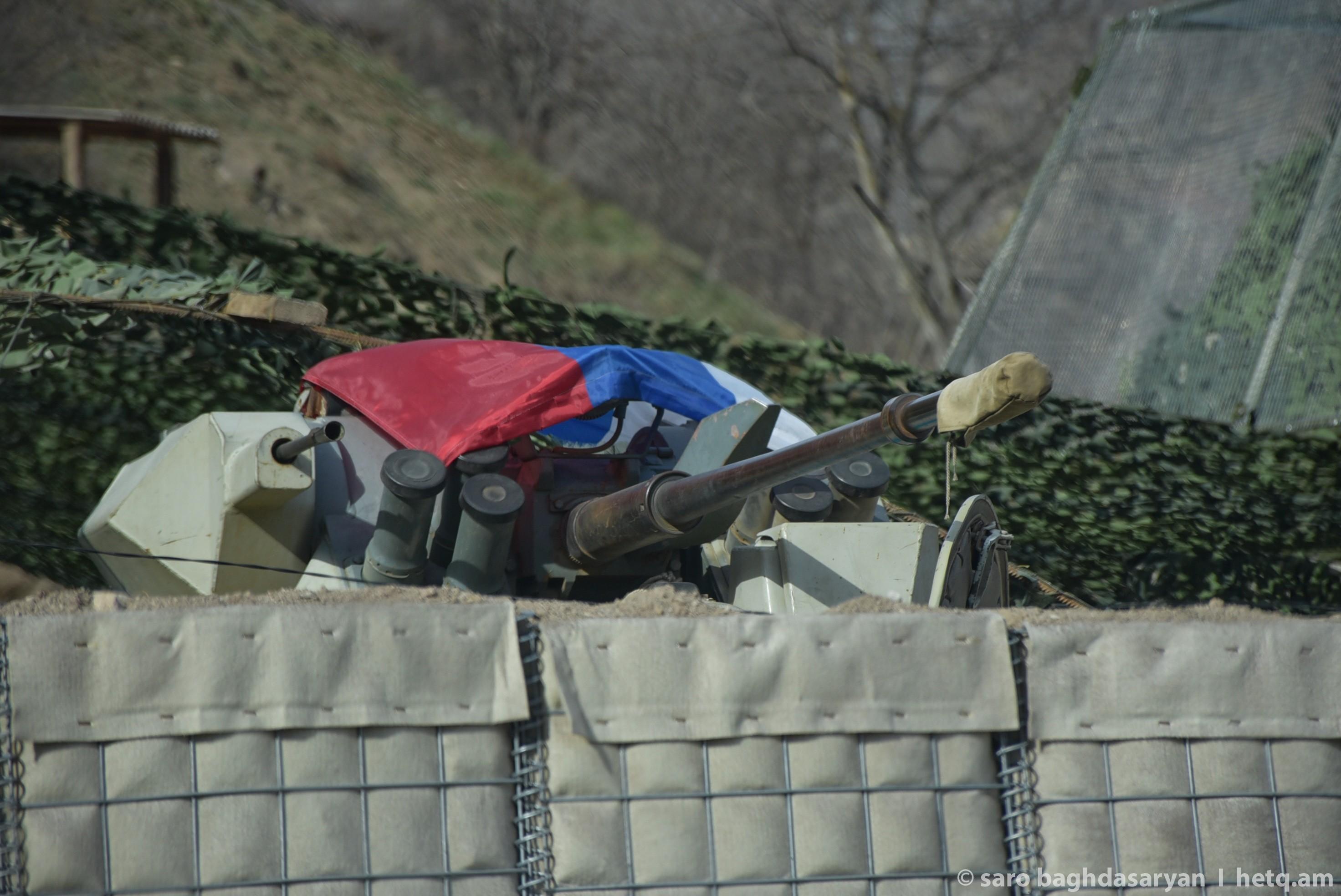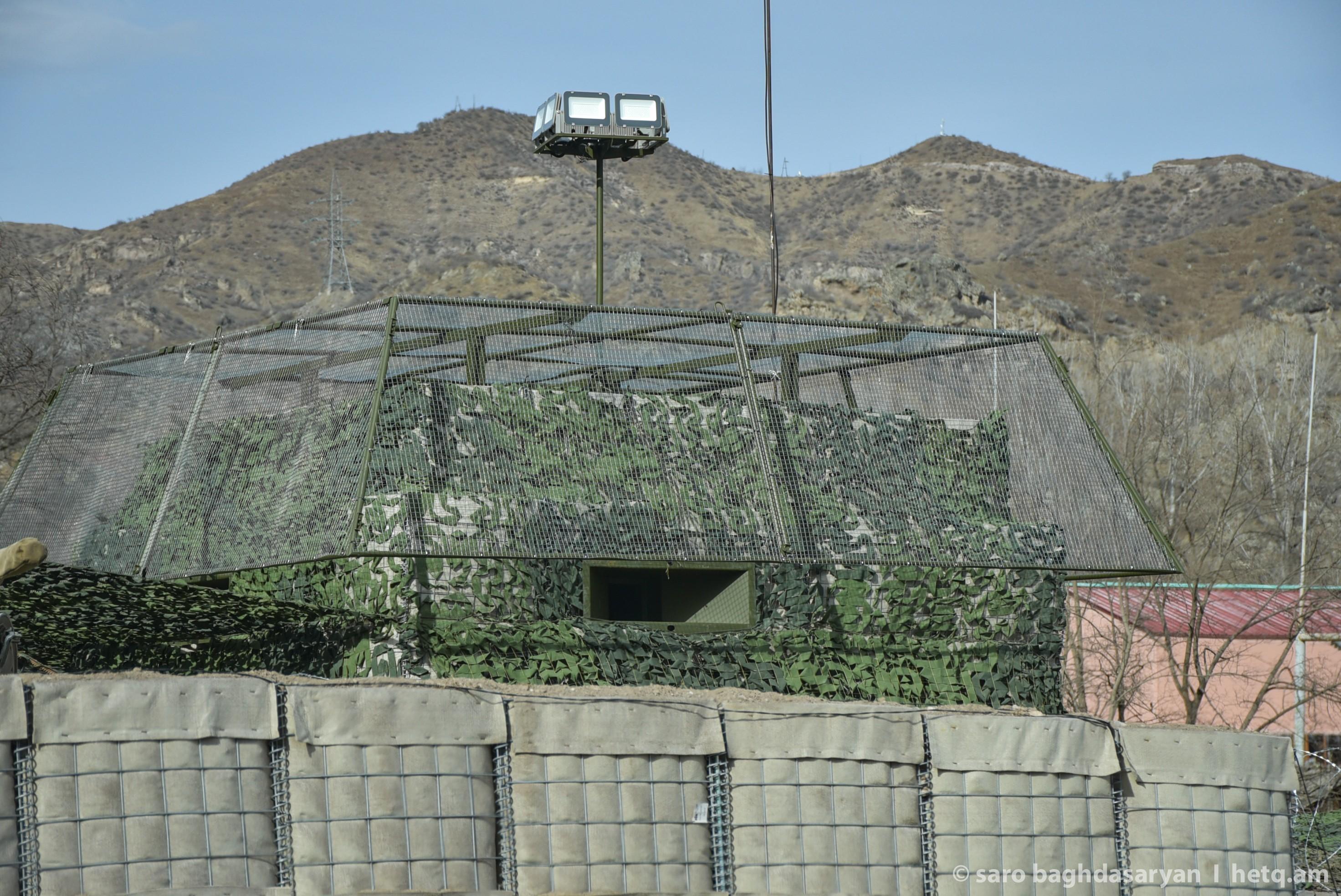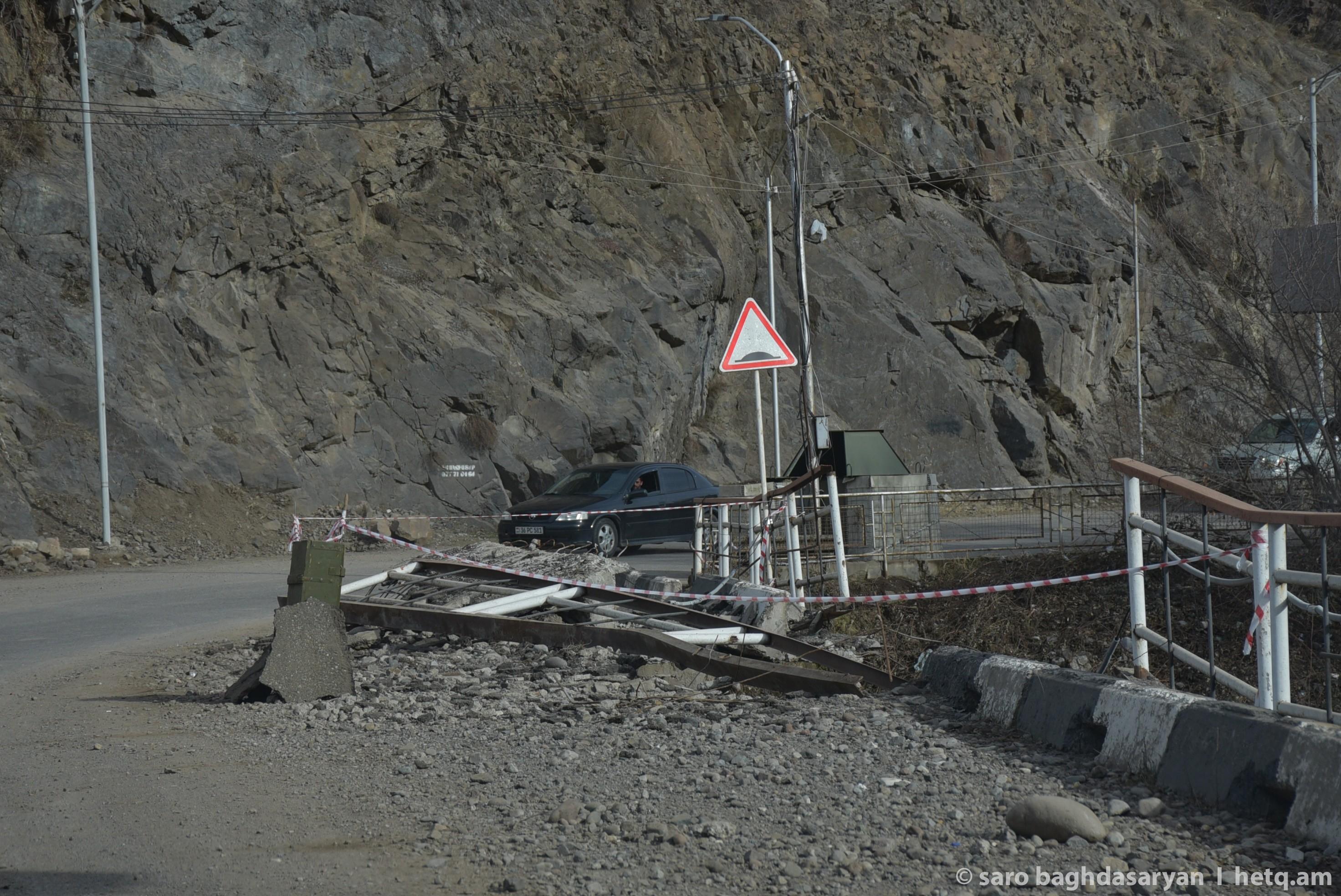 We spent five minutes at the first checkpoint, and ninety at the second checkpoint manned by the Russians. The delay was due to the foreign journalist.
We continued to Berdzor without the foreign journalist. The bridge destroyed during the war had not yet been restored. Cars passed by in turn.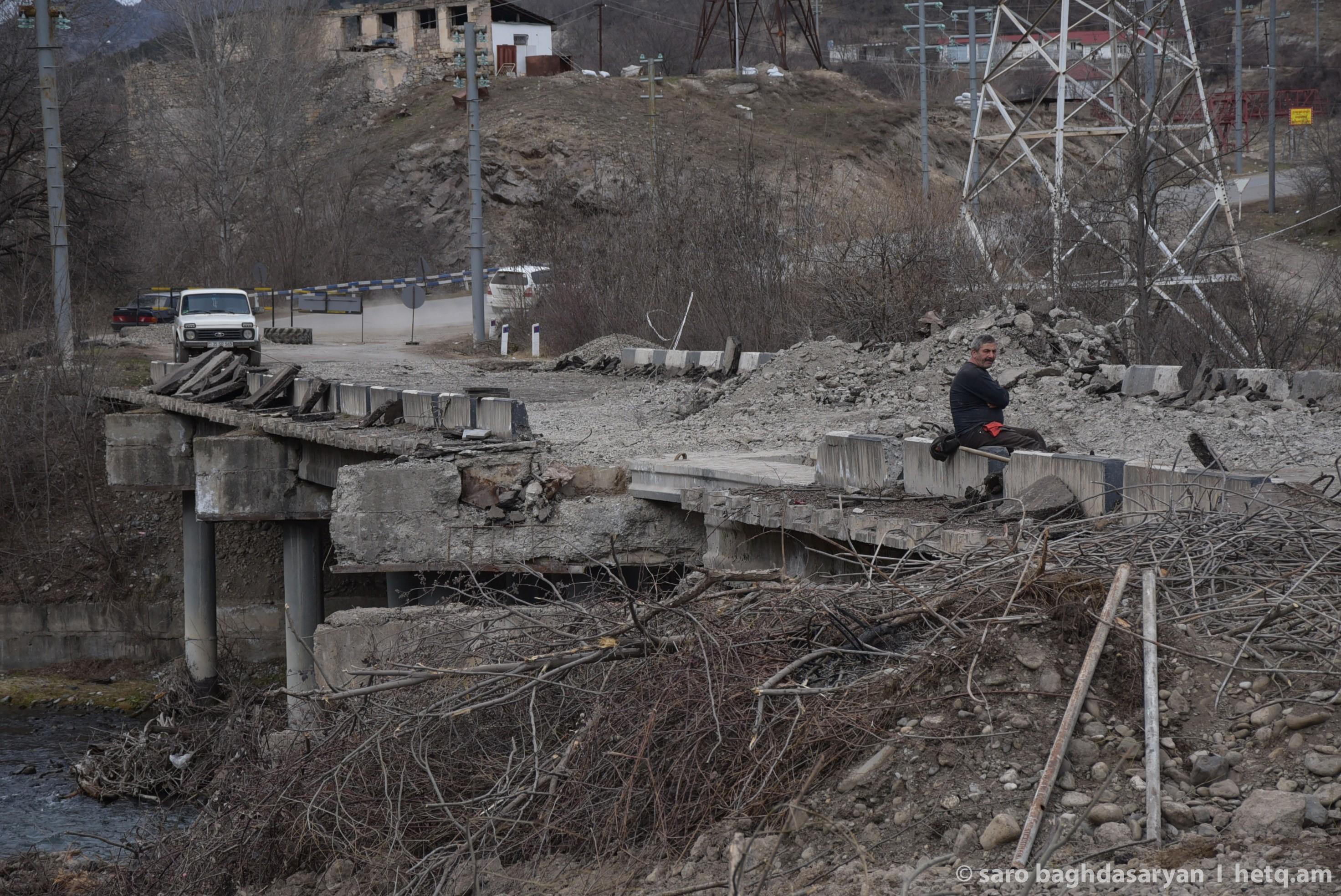 Before reaching Berdzor, we encountered Russian peacekeeper trucks displaying Russian flags and insignia.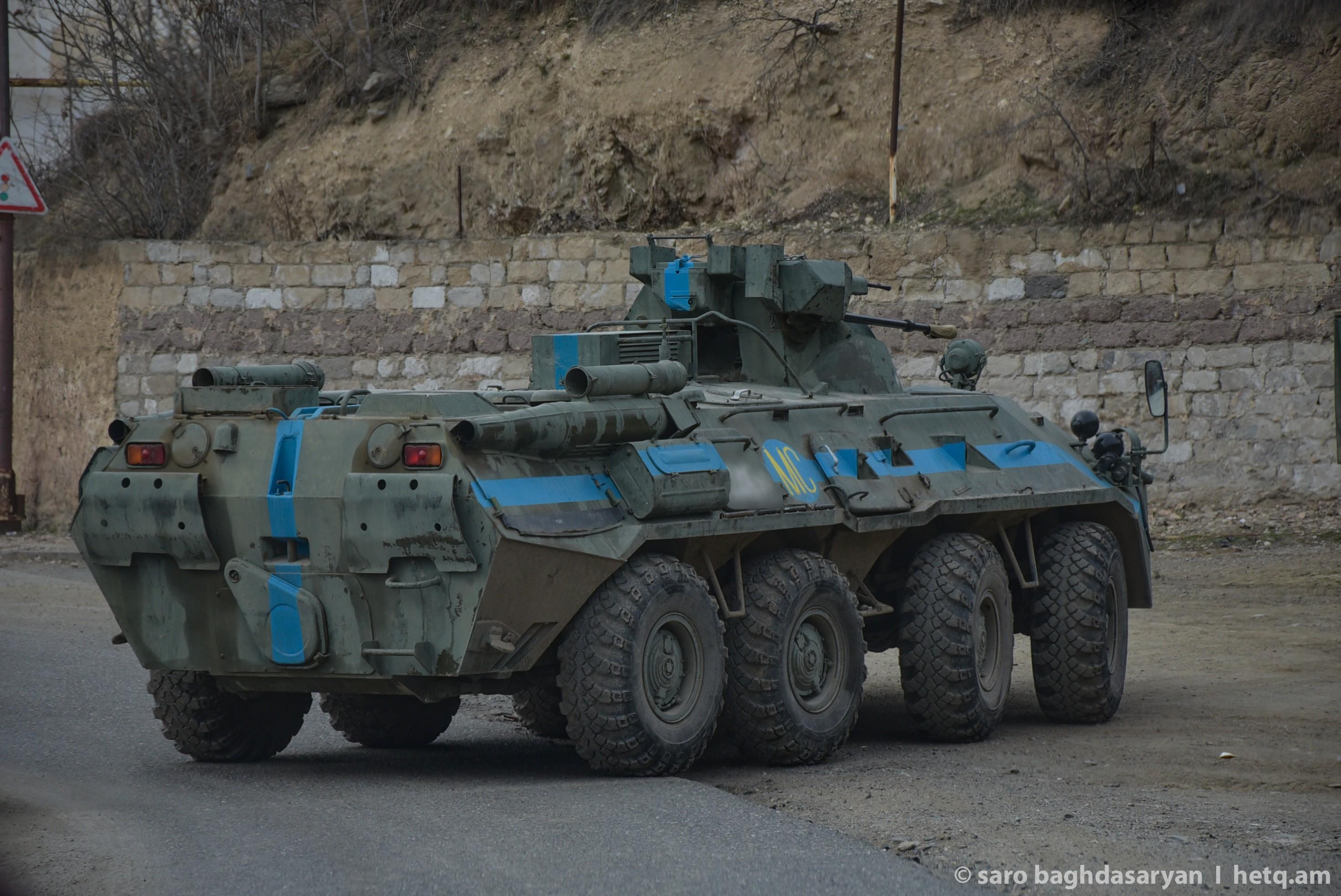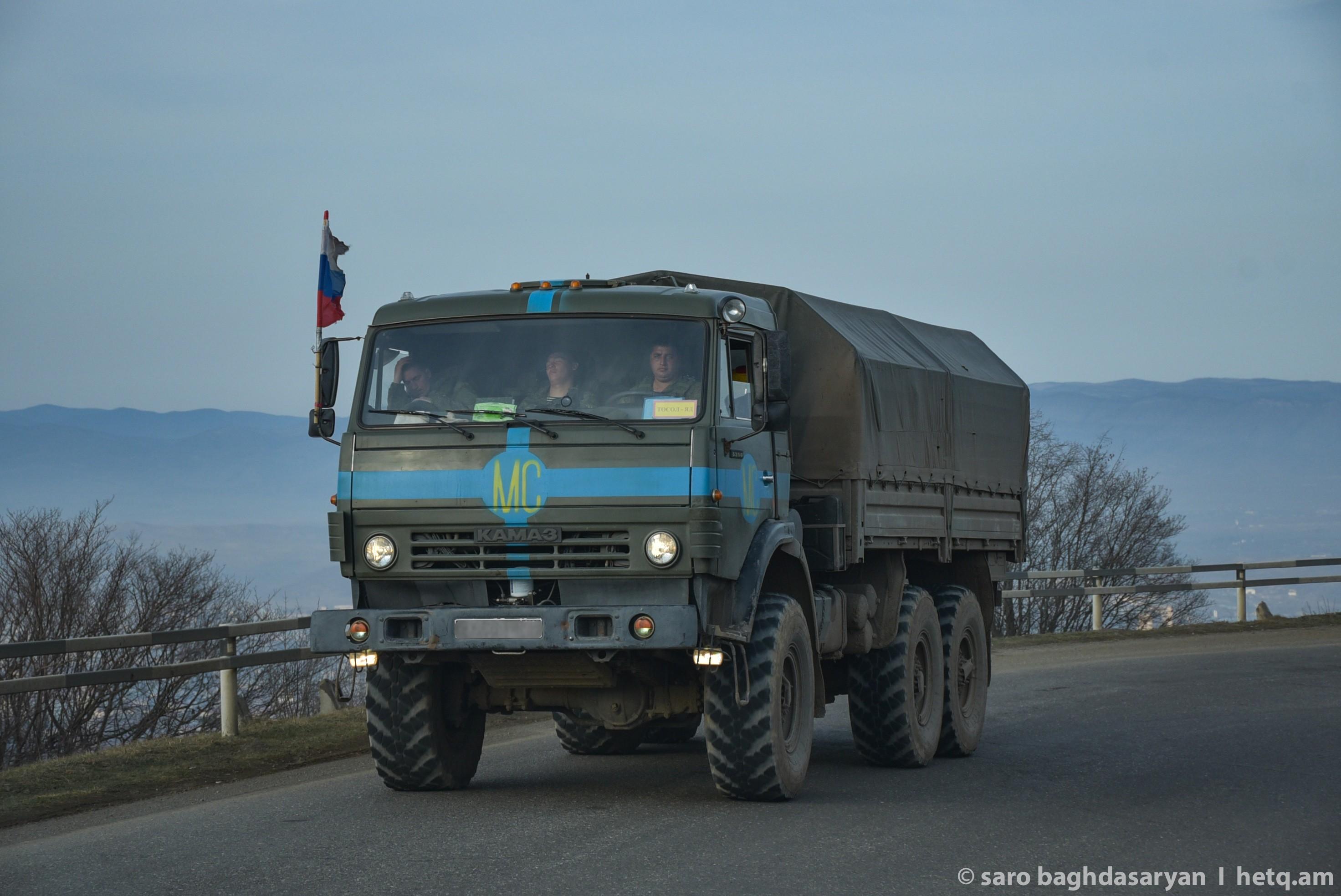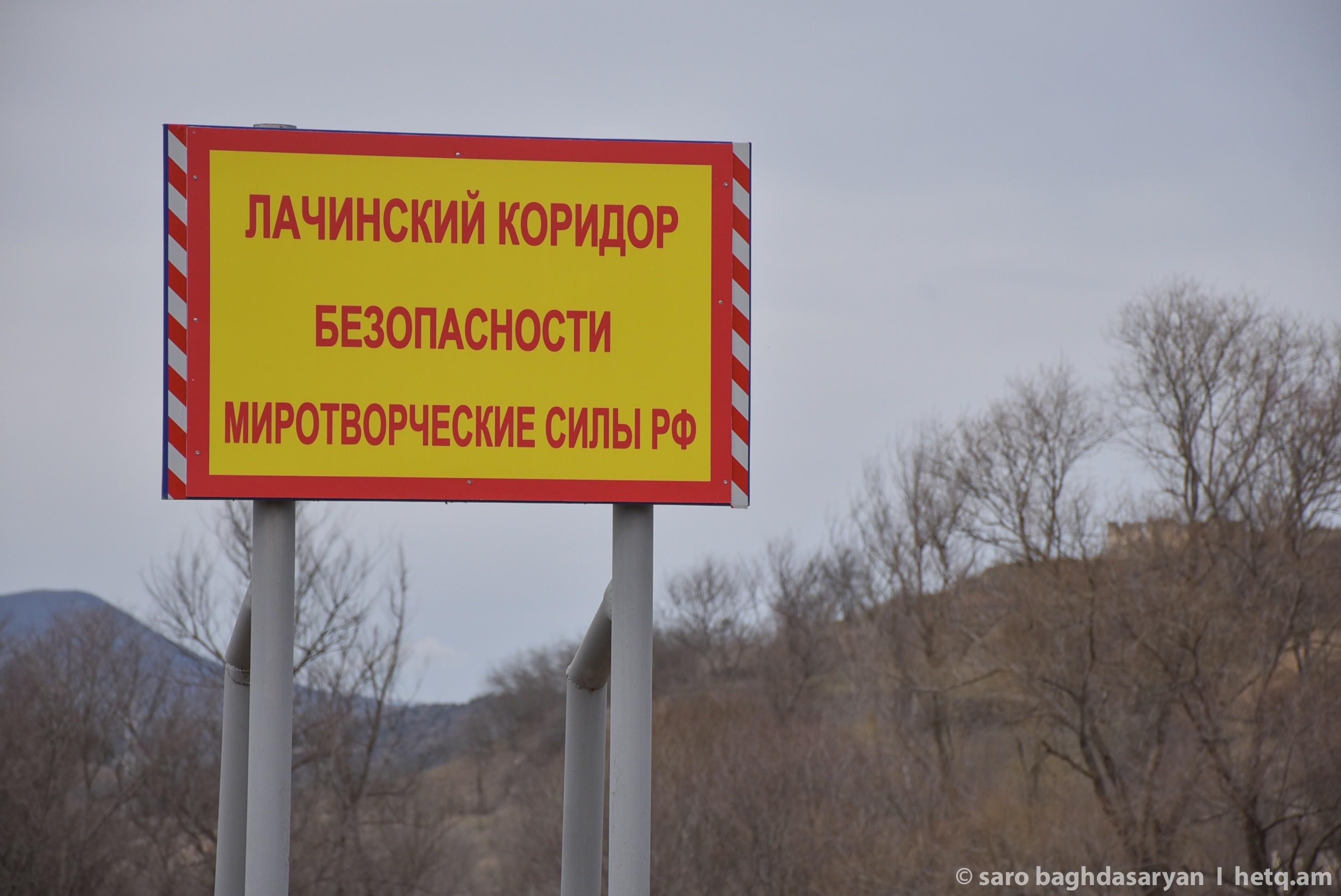 Our next stop was the Berdzor intersection. The peacekeepers checked our ID when entering and exiting Artsakh, they checked our identity. They also wrote down the license plate of our car. At both checkpoints, the peacekeepers were courteous.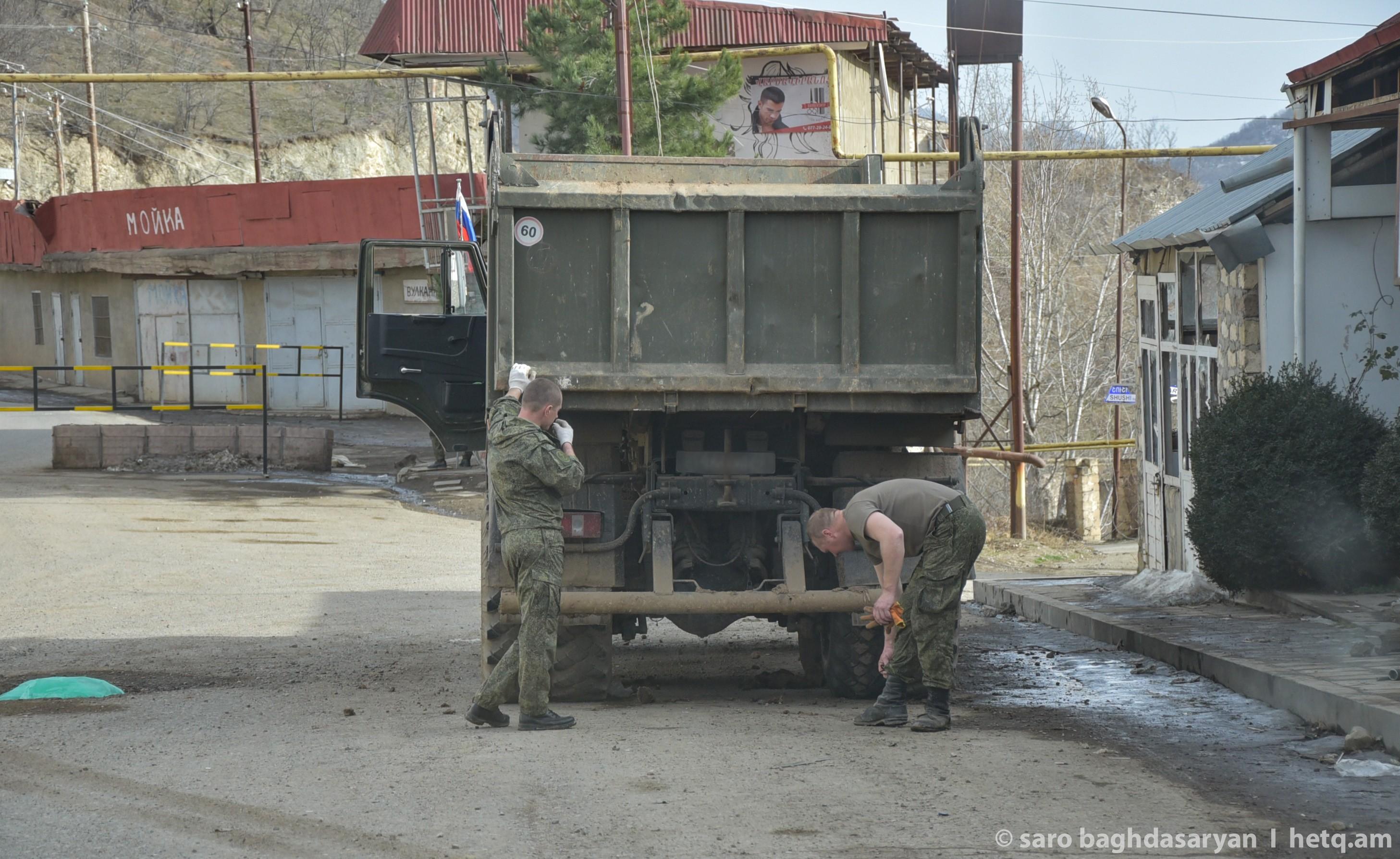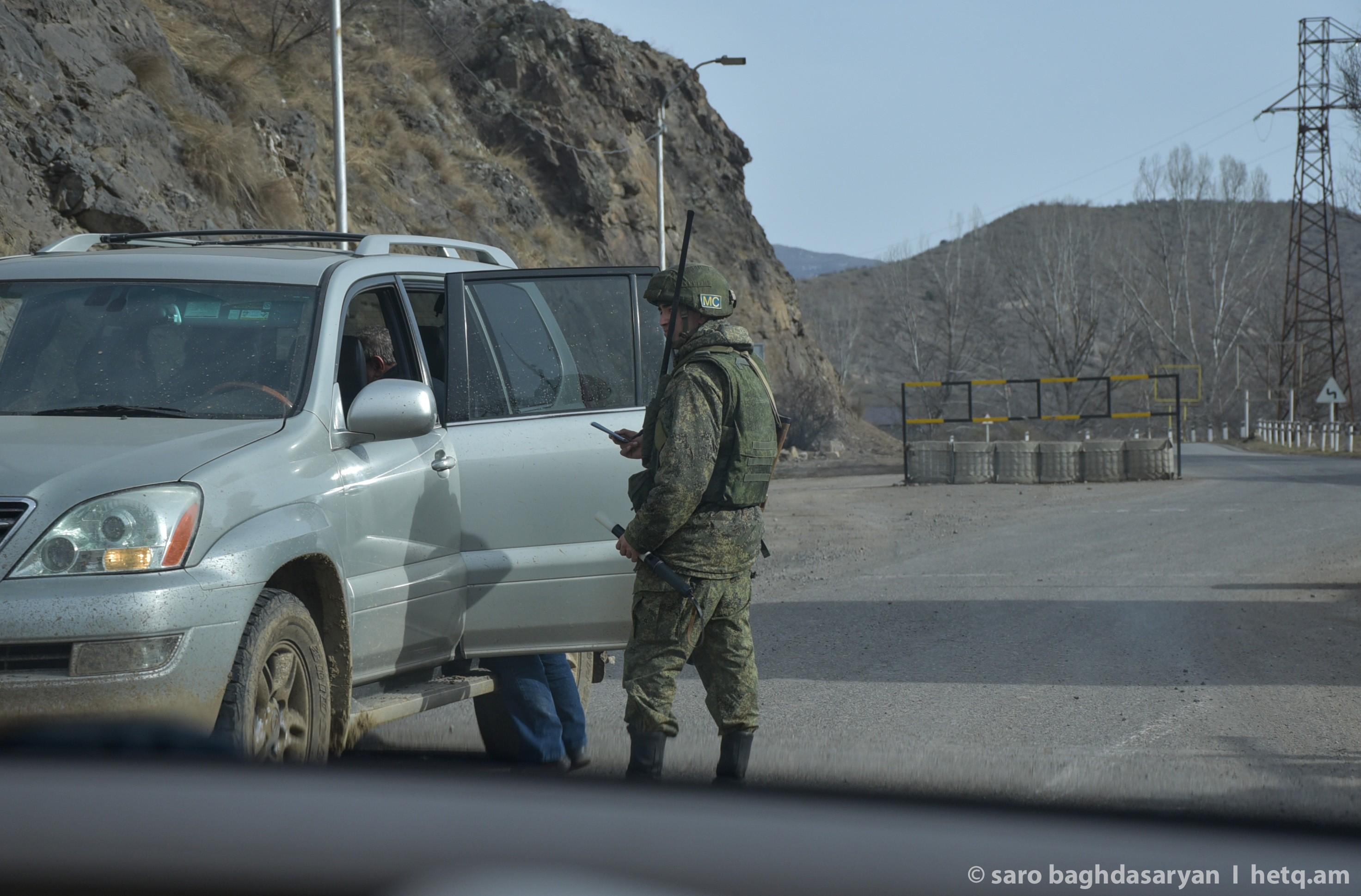 We stopped at the Lisagor village checkpoint after Berdzor. In the middle of the road from Lisagor to Shushi, the peacekeepers were carrying out construction works.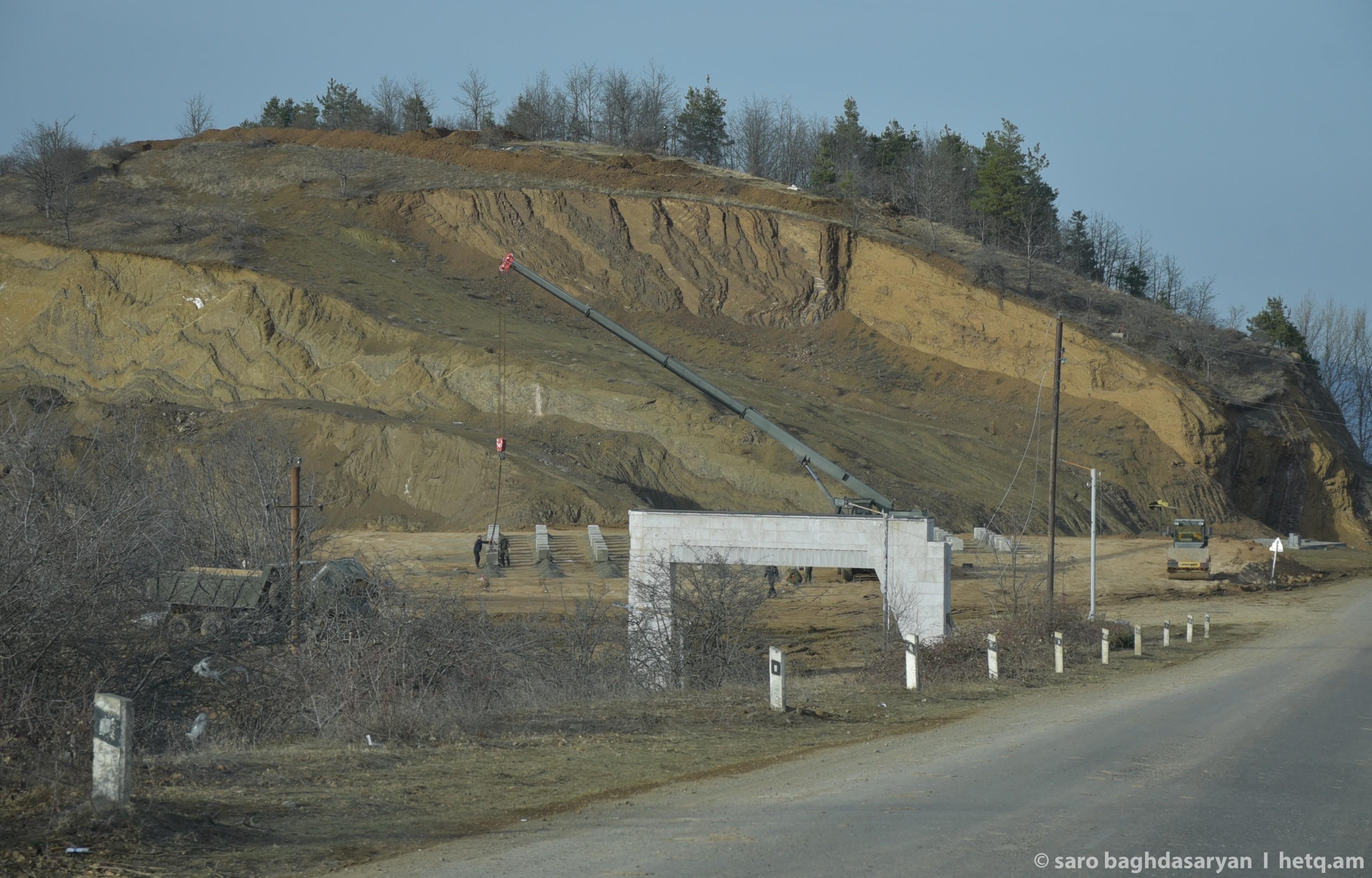 We spotted Azerbaijanis on the outskirts of Shushi before we reached the next peacekeeping checkpoint. They were repairing communication cables on the roadside.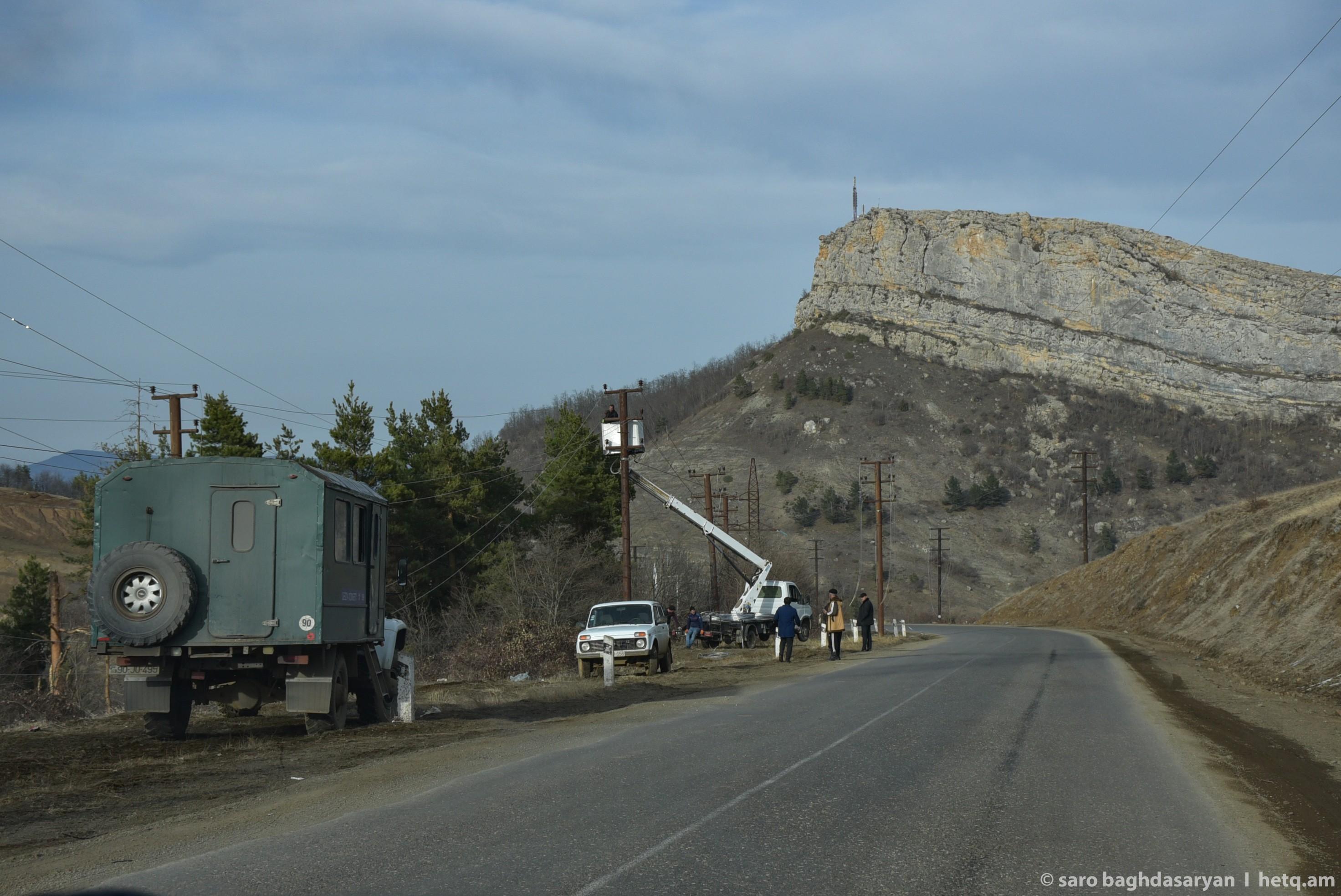 From here, we saw new electric poles built by the Azerbaijanis in the village of Karin Tak and the newly widened roadway.
The Azerbaijanis were building something in the area adjacent to the road to Shushi, probably an electricity substation.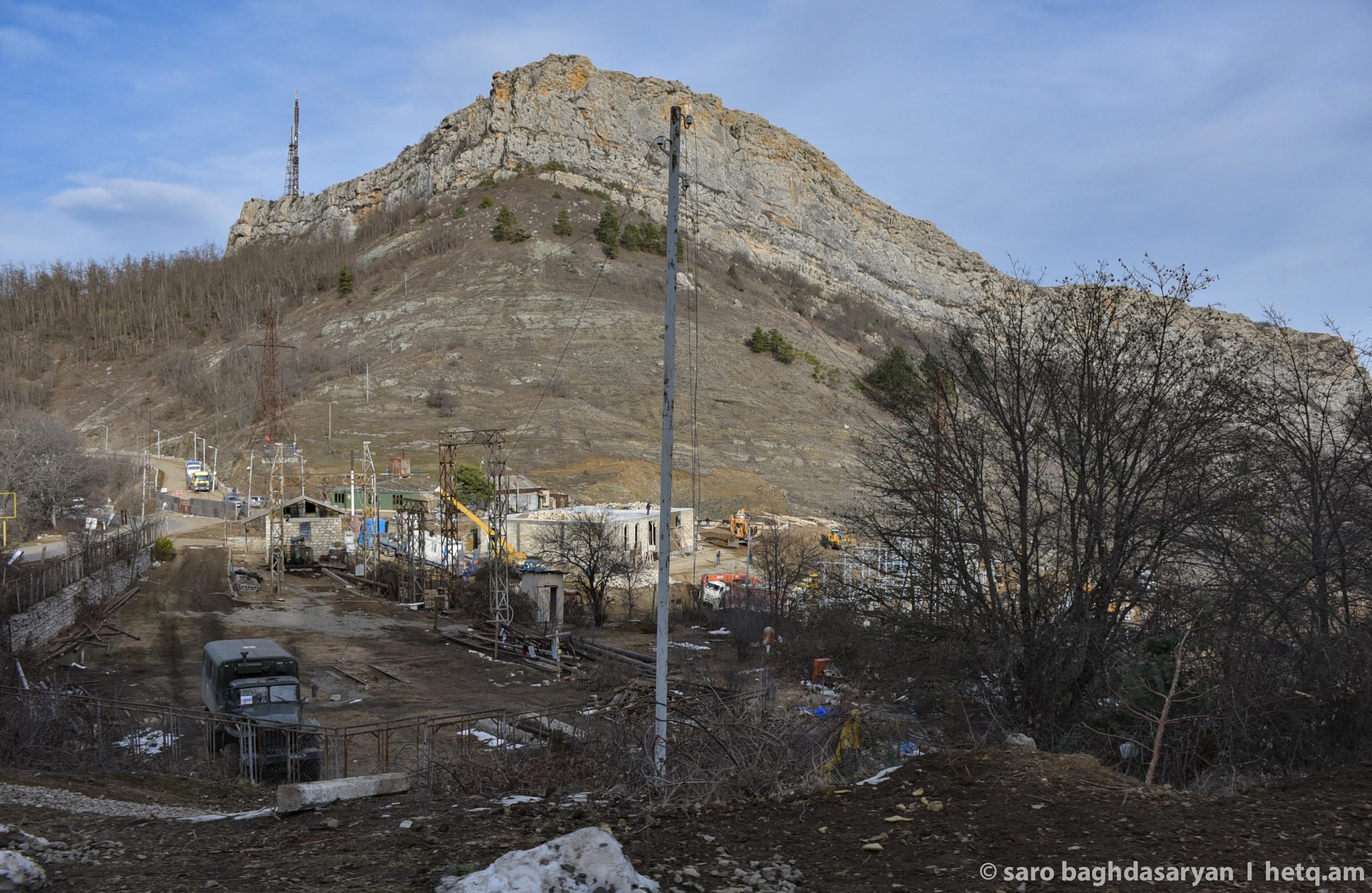 The only road leading to Stepanakert separates Russian-Azerbaijani positions in that section.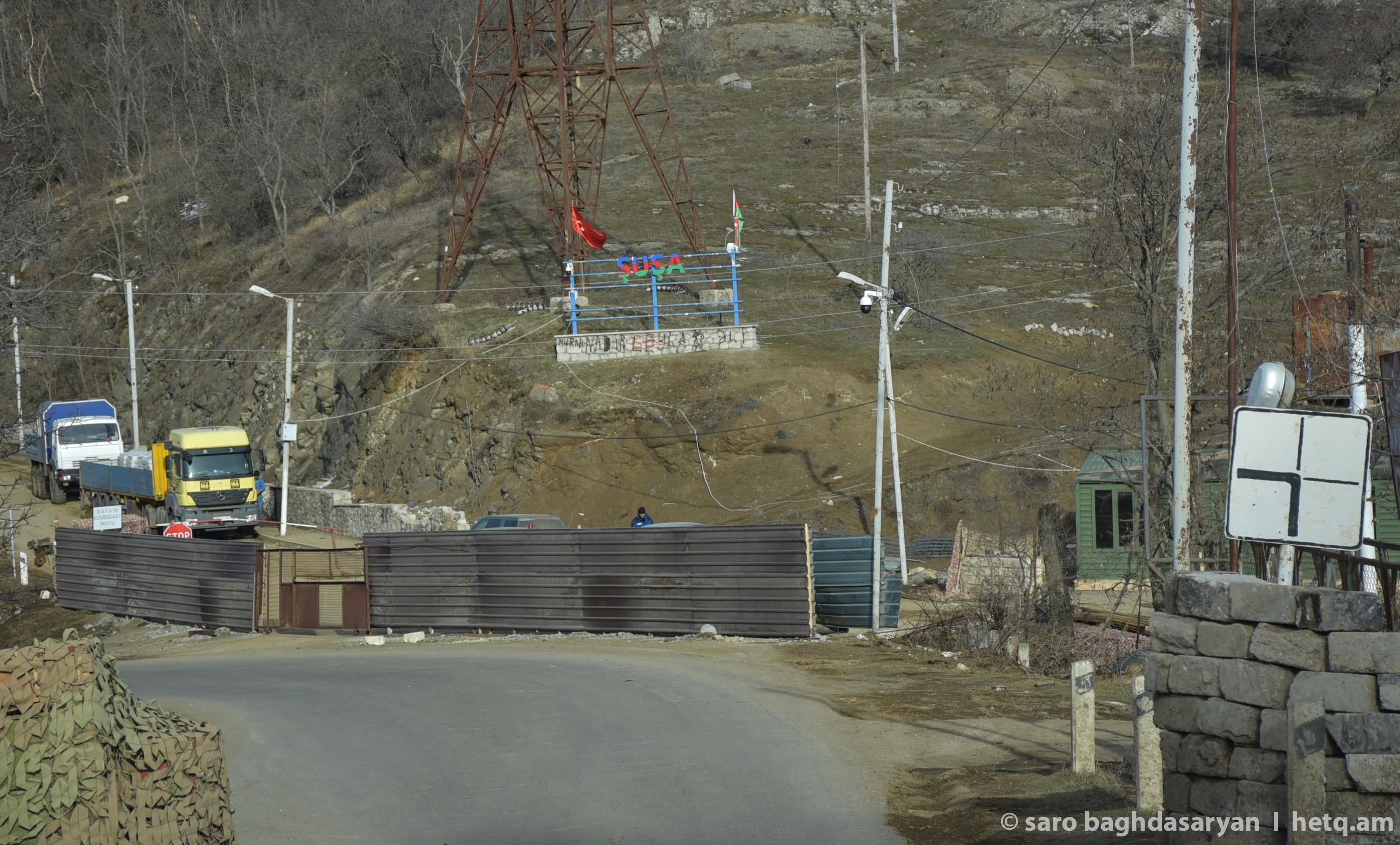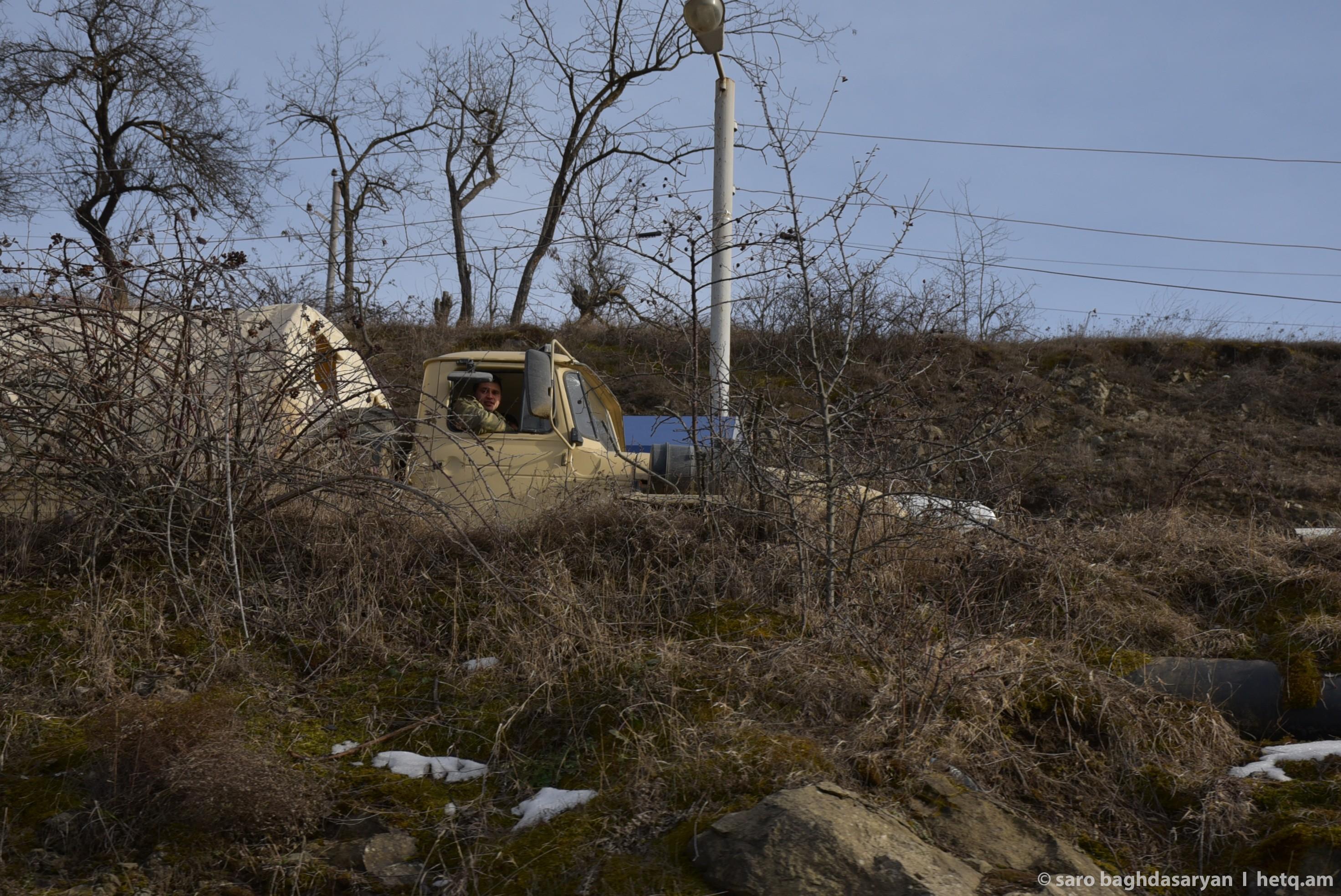 The situation was similar at the main intersection in Shushi, where they checked our passports and inspected the car trunk again.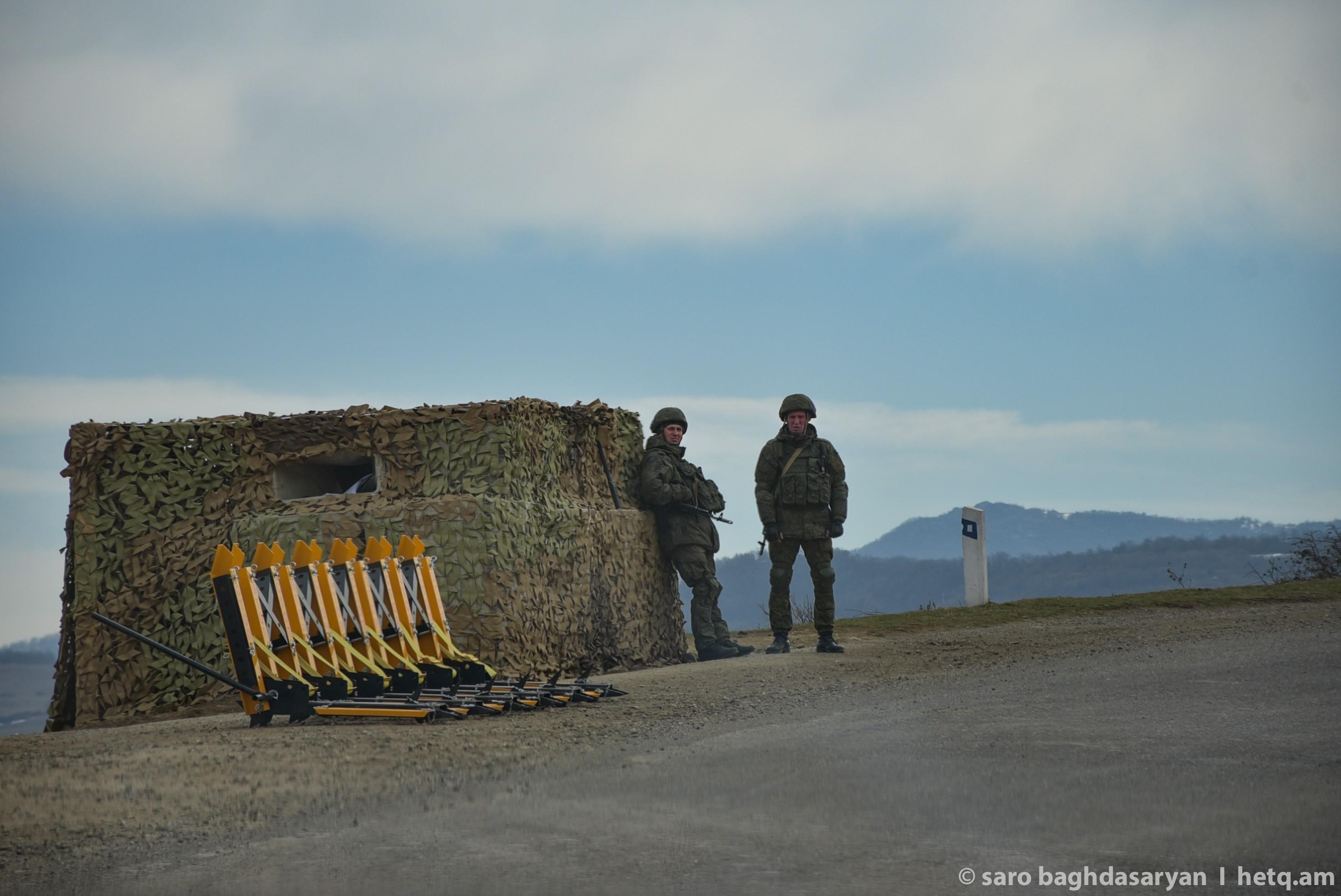 We could see Shushi, adorned with Azerbaijani flags, from the road.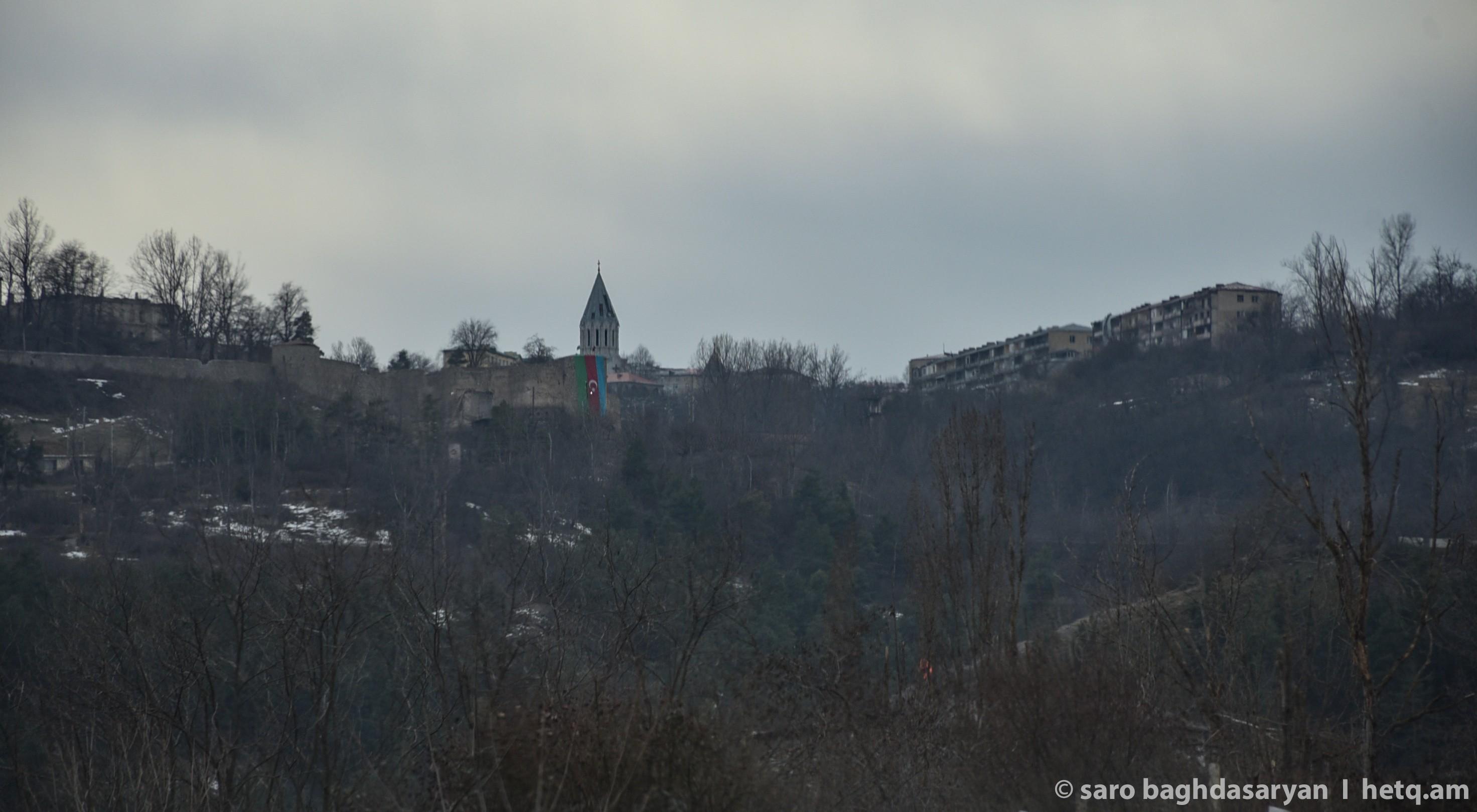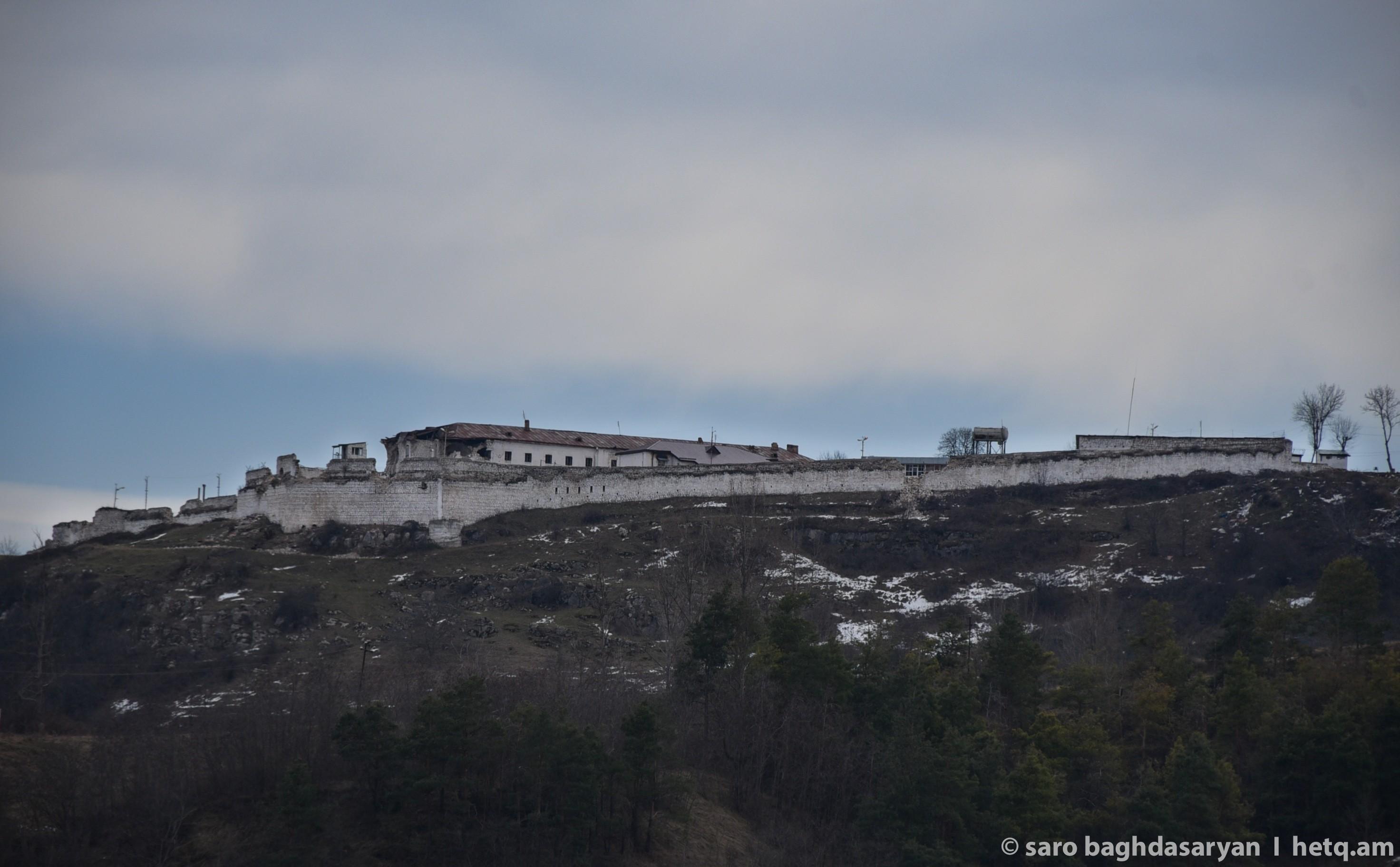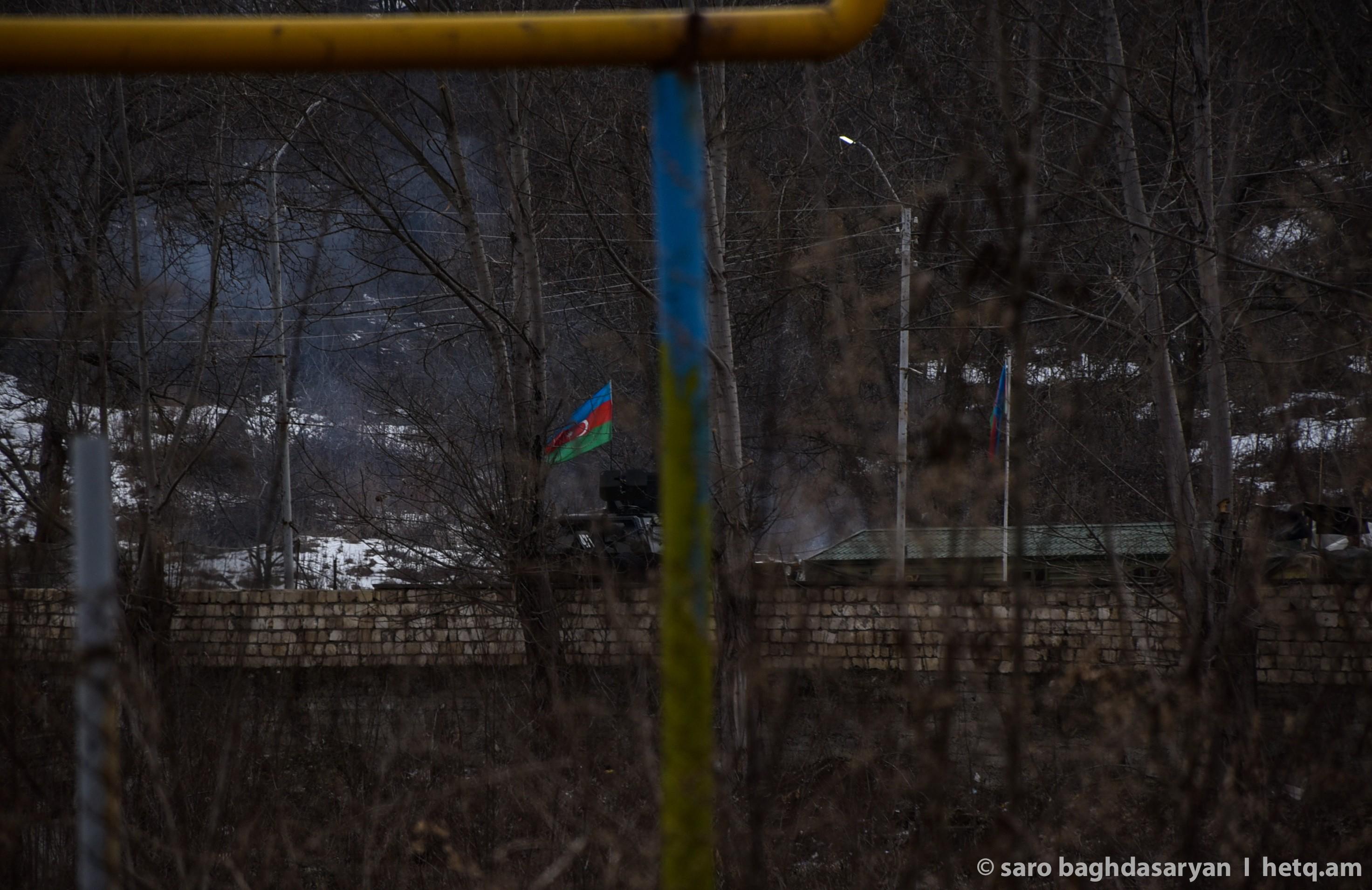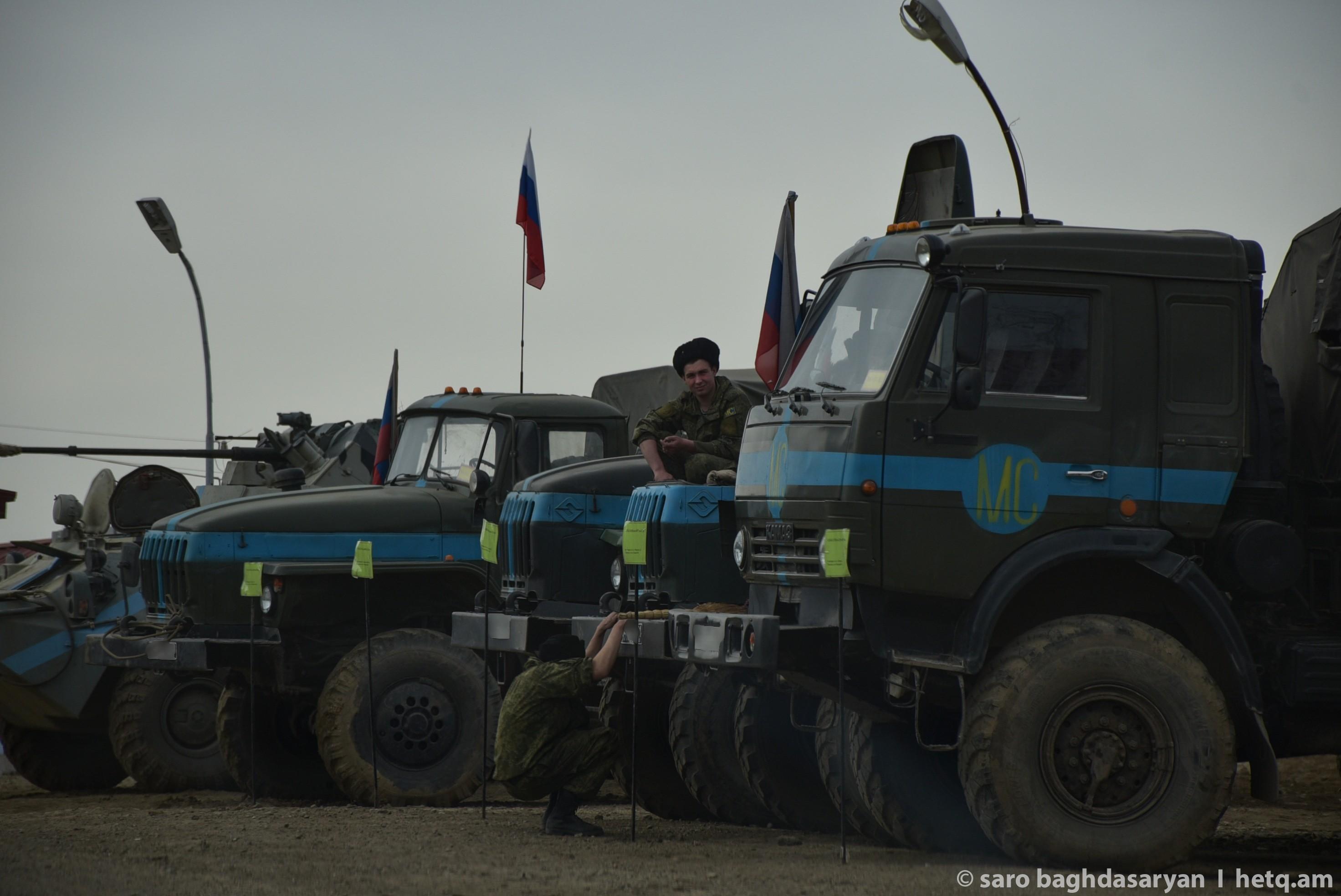 The next peacekeeper checkpoint is along the road leading to Stepanakert overlooking Krkjan. A base maned by Artsakh police and military is near the first gas station in Stepanakert. They checked our ID and we proceeded.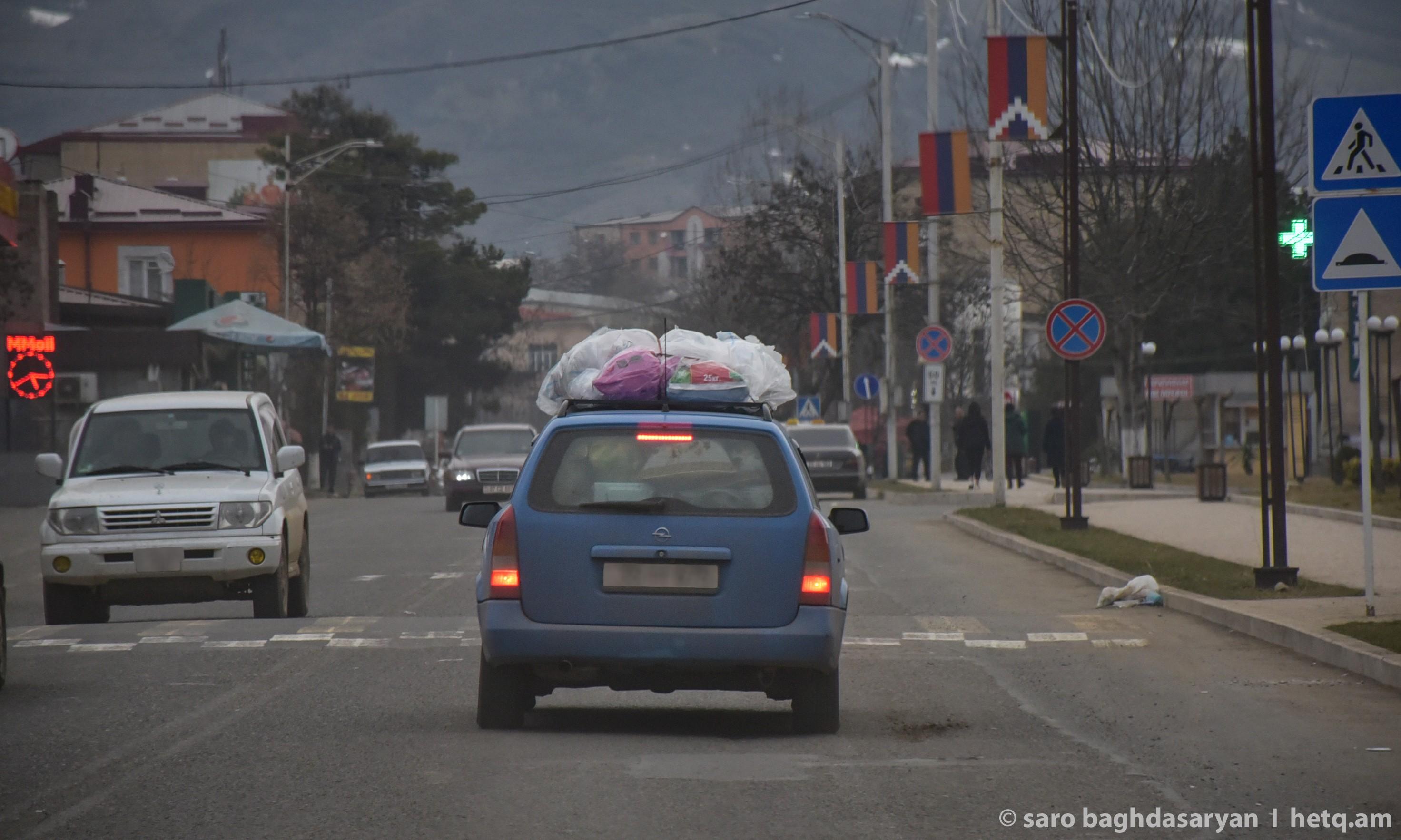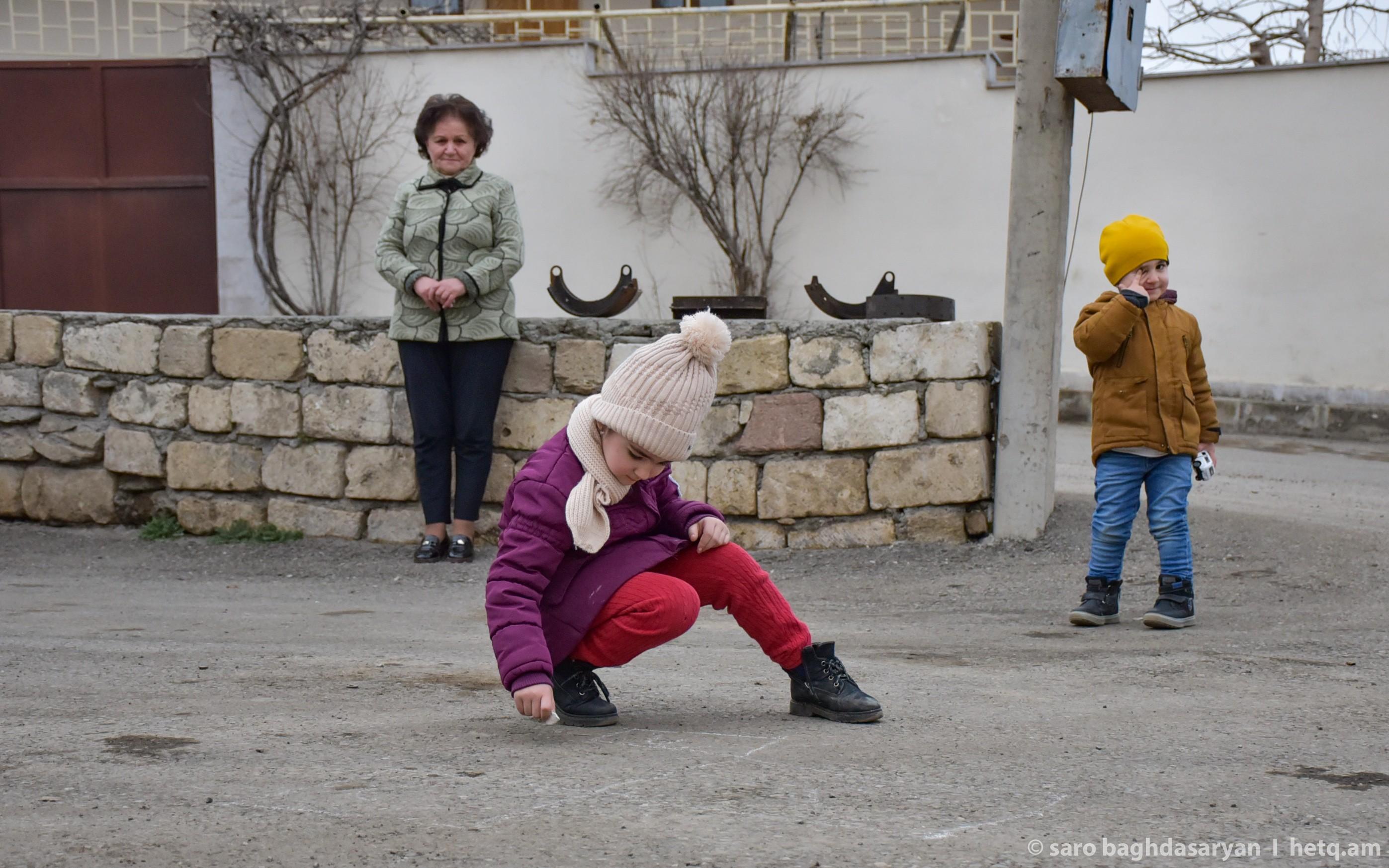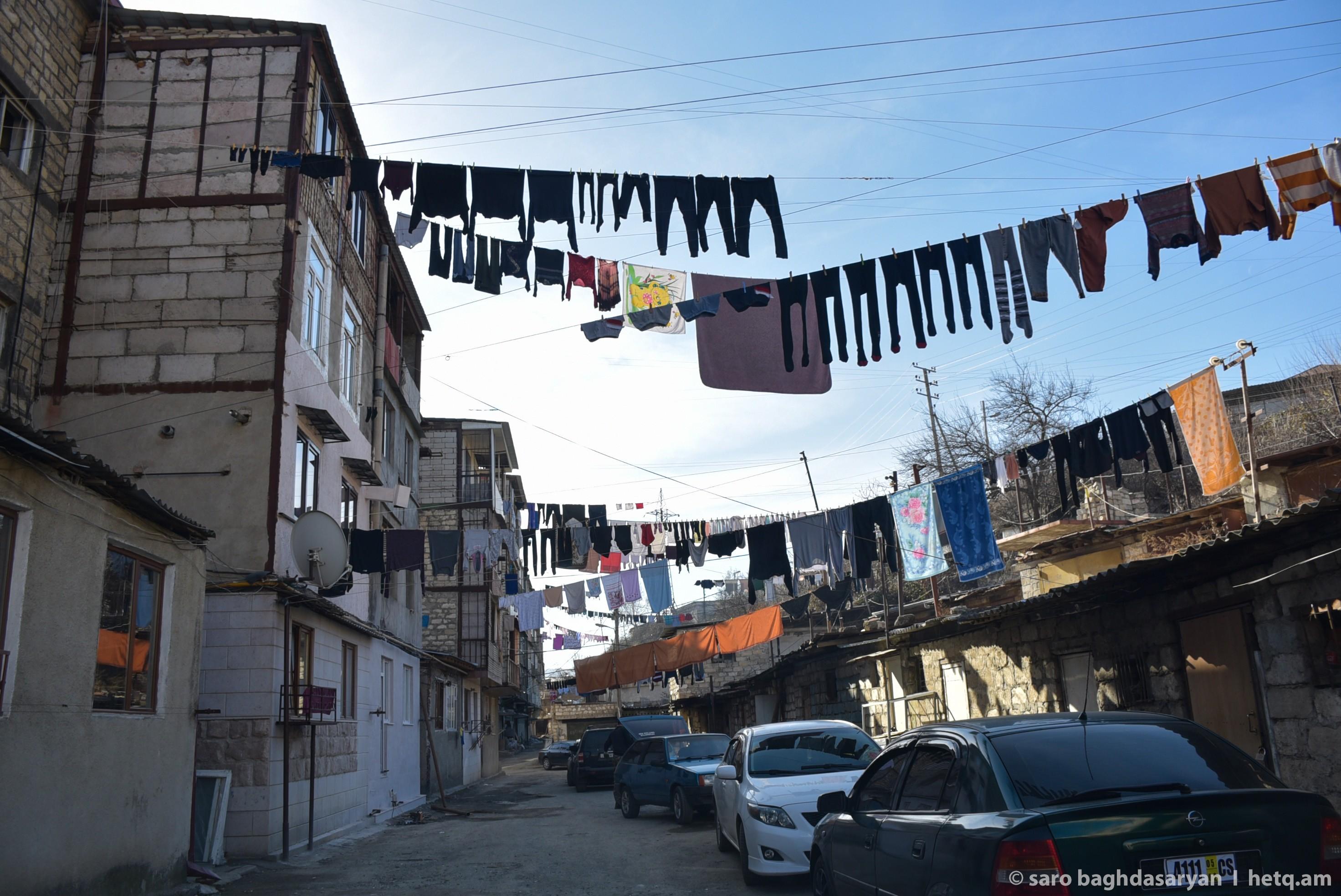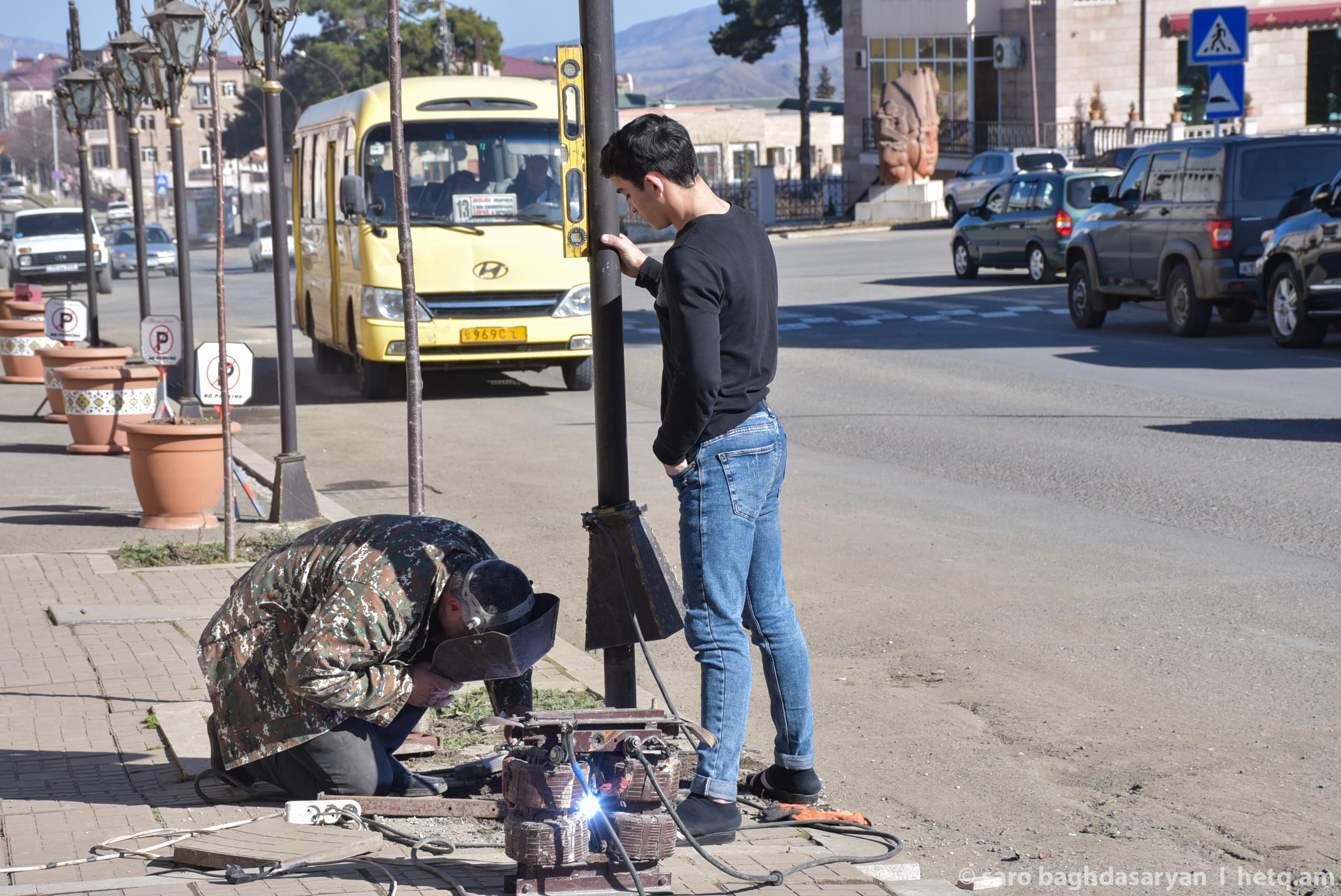 There was heavy vehicular traffic in Stepanakert, mostly due to the fact that many residents of areas captured by Azerbaijani troops now reside there.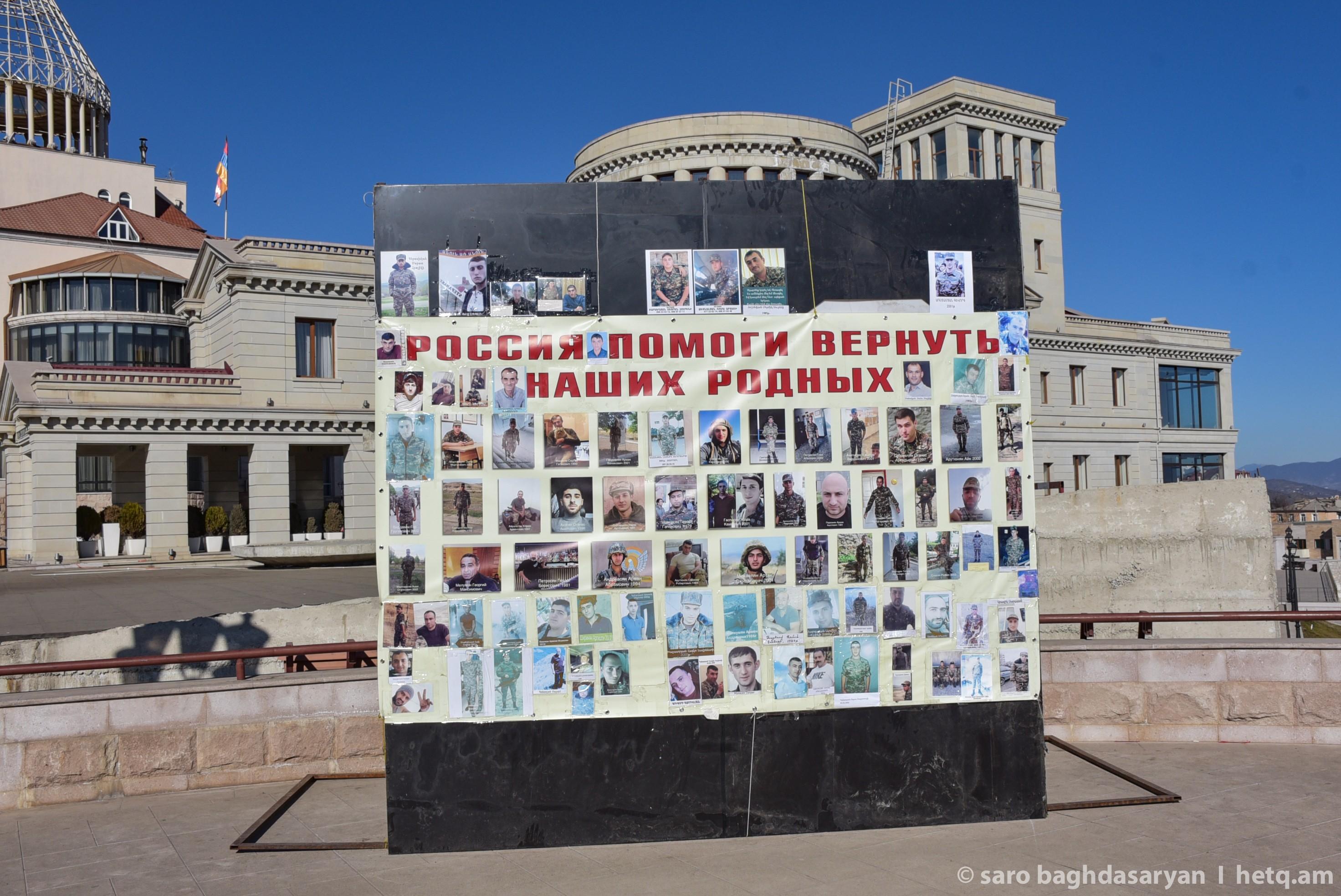 Photos of war dead and the missing are displayed in Stepanakert's Renaissance Square.
Footballers training at Stepanakert stadium.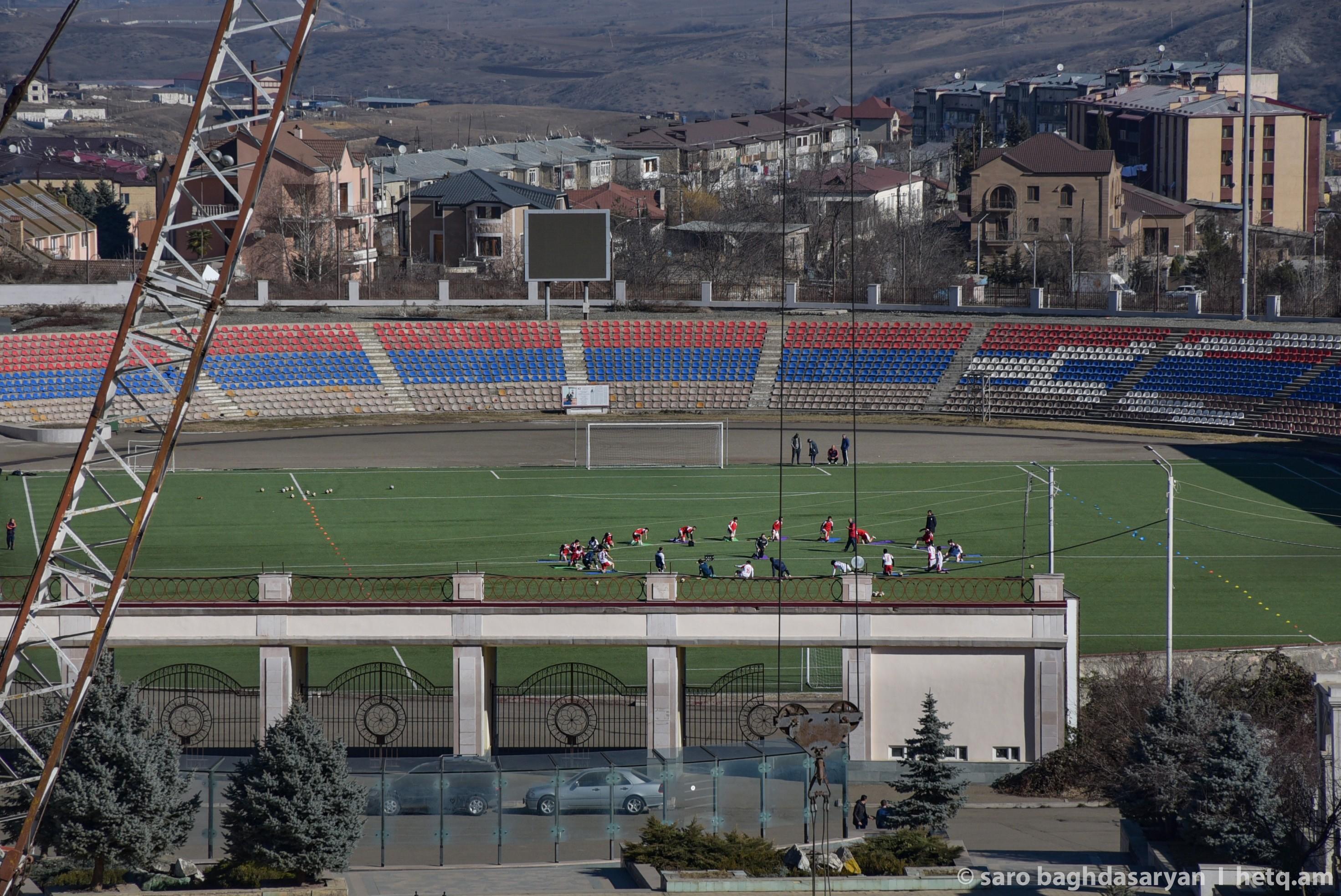 Stepanakert market.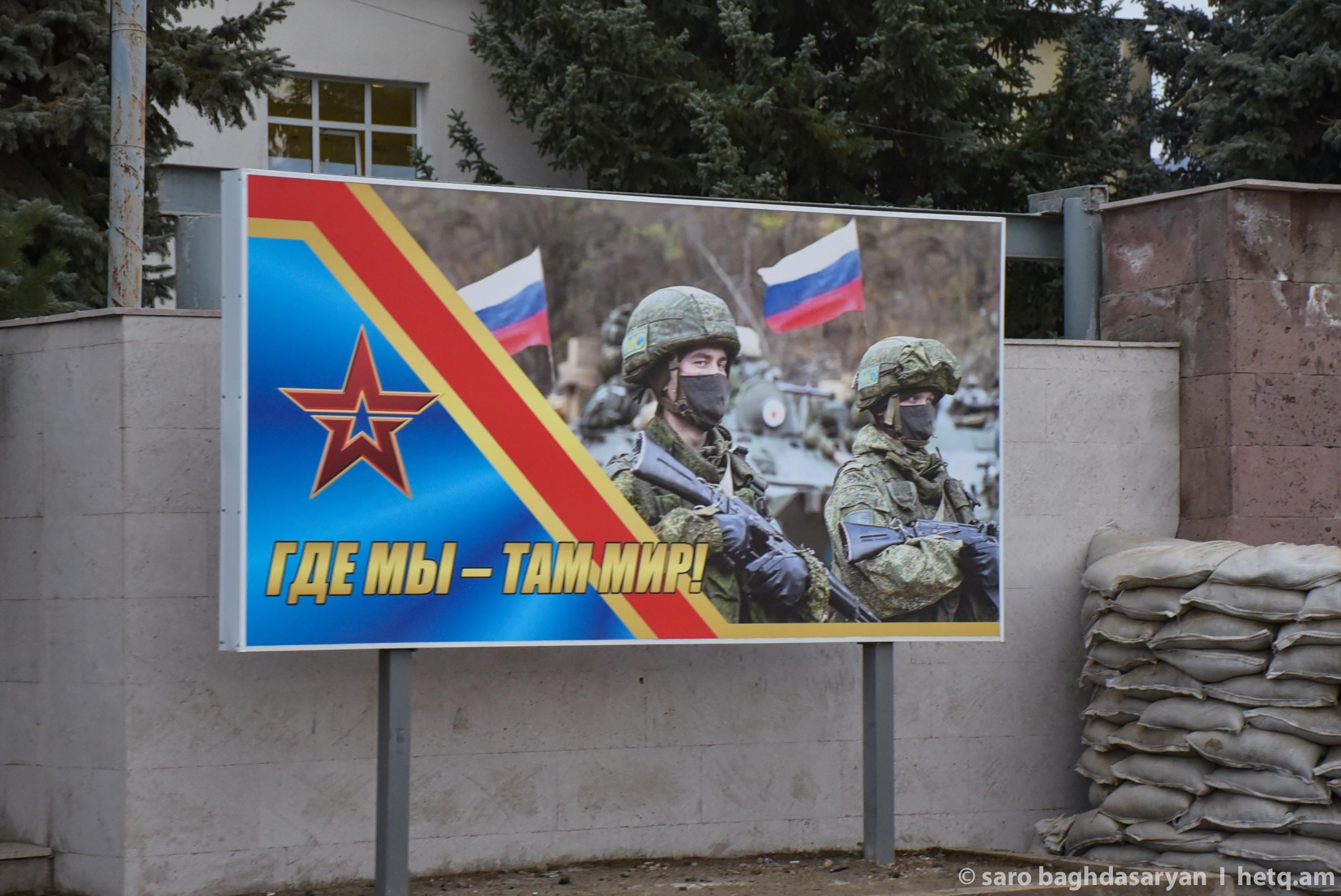 Placard read: "Where we go, there is peace"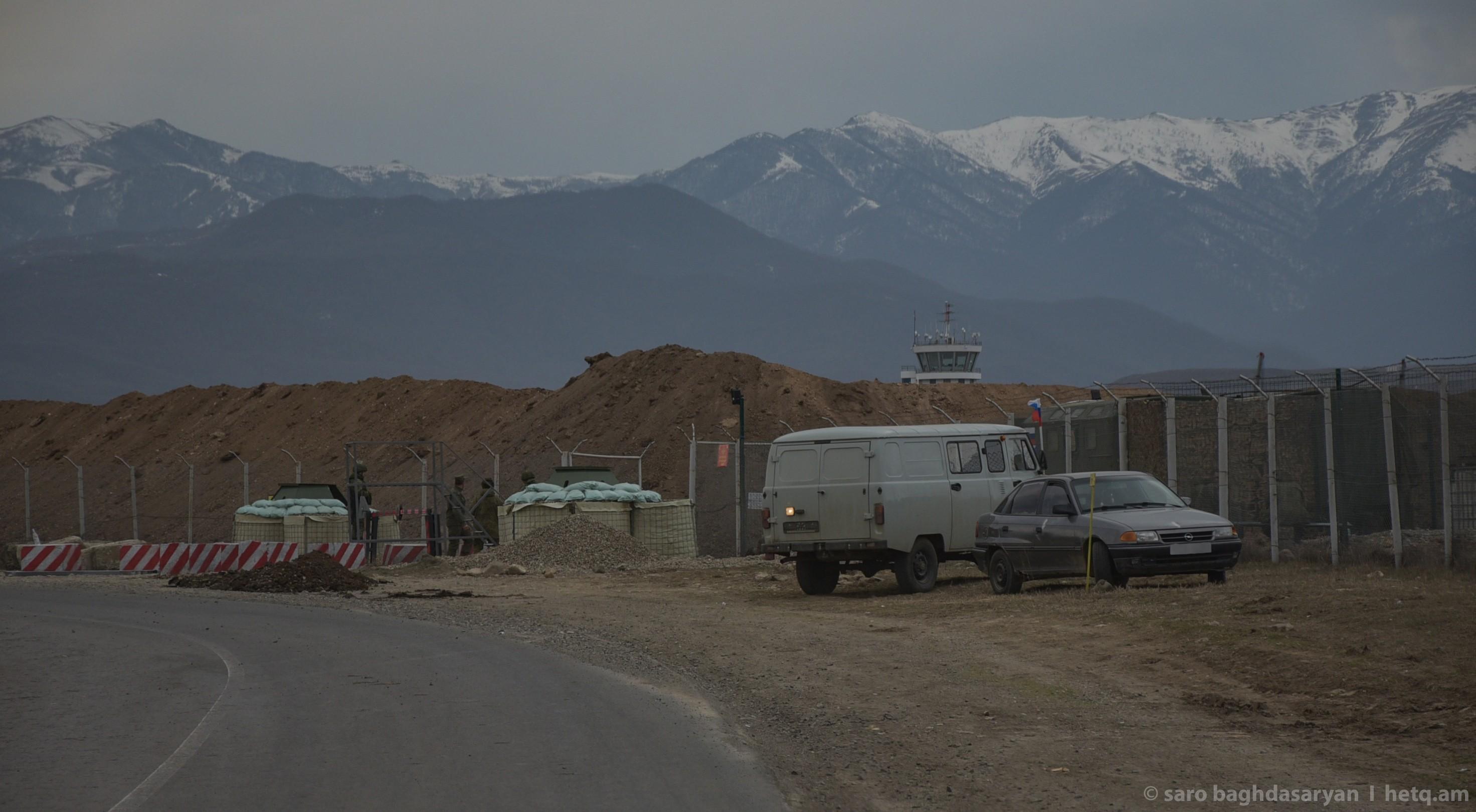 Russian peacekeepers at Stepanakert Airport engaged in construction.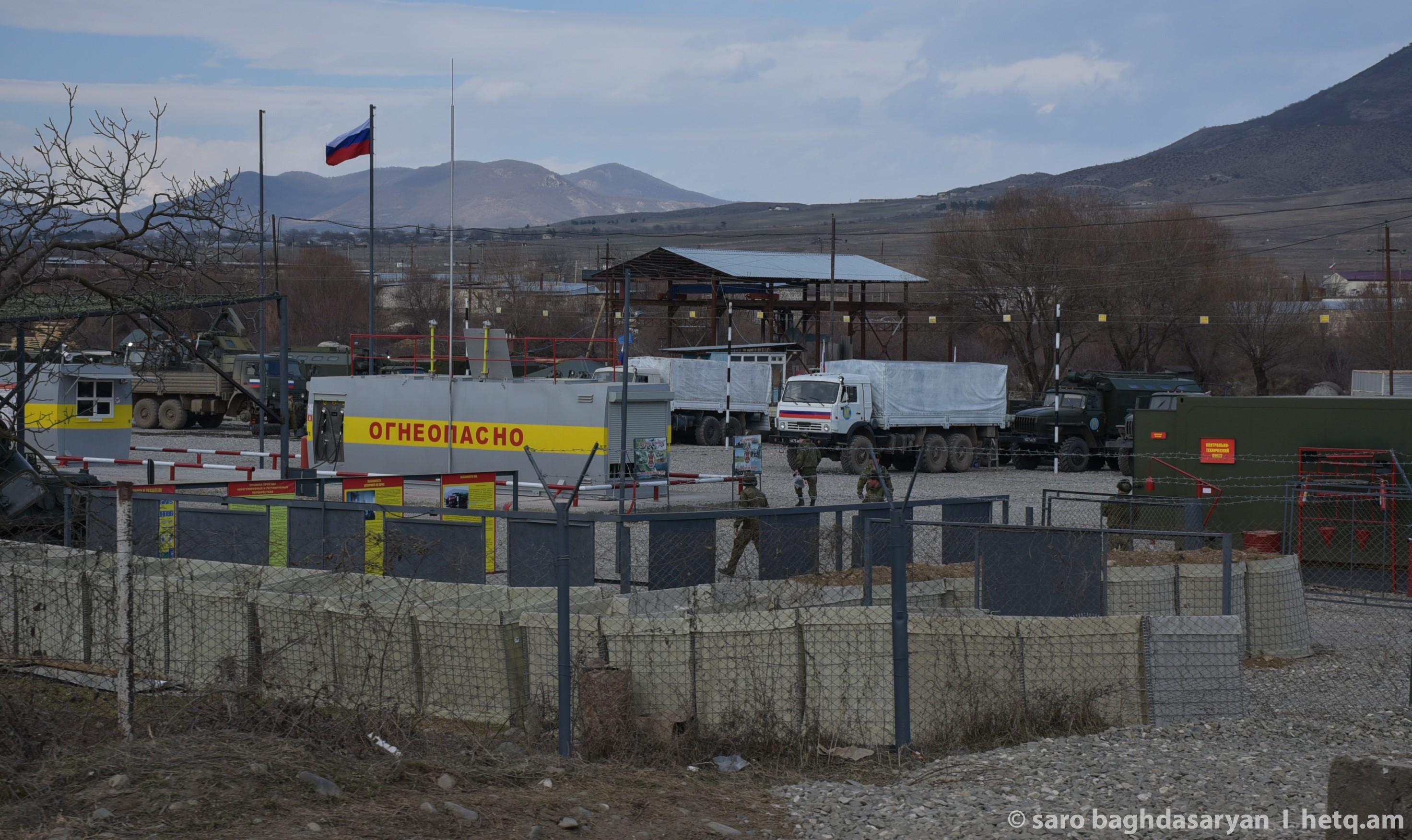 Russian equipment depot in Askeran's Ivanyan settlement. Peacekeepers were building new houses in the village of Hovsepavan.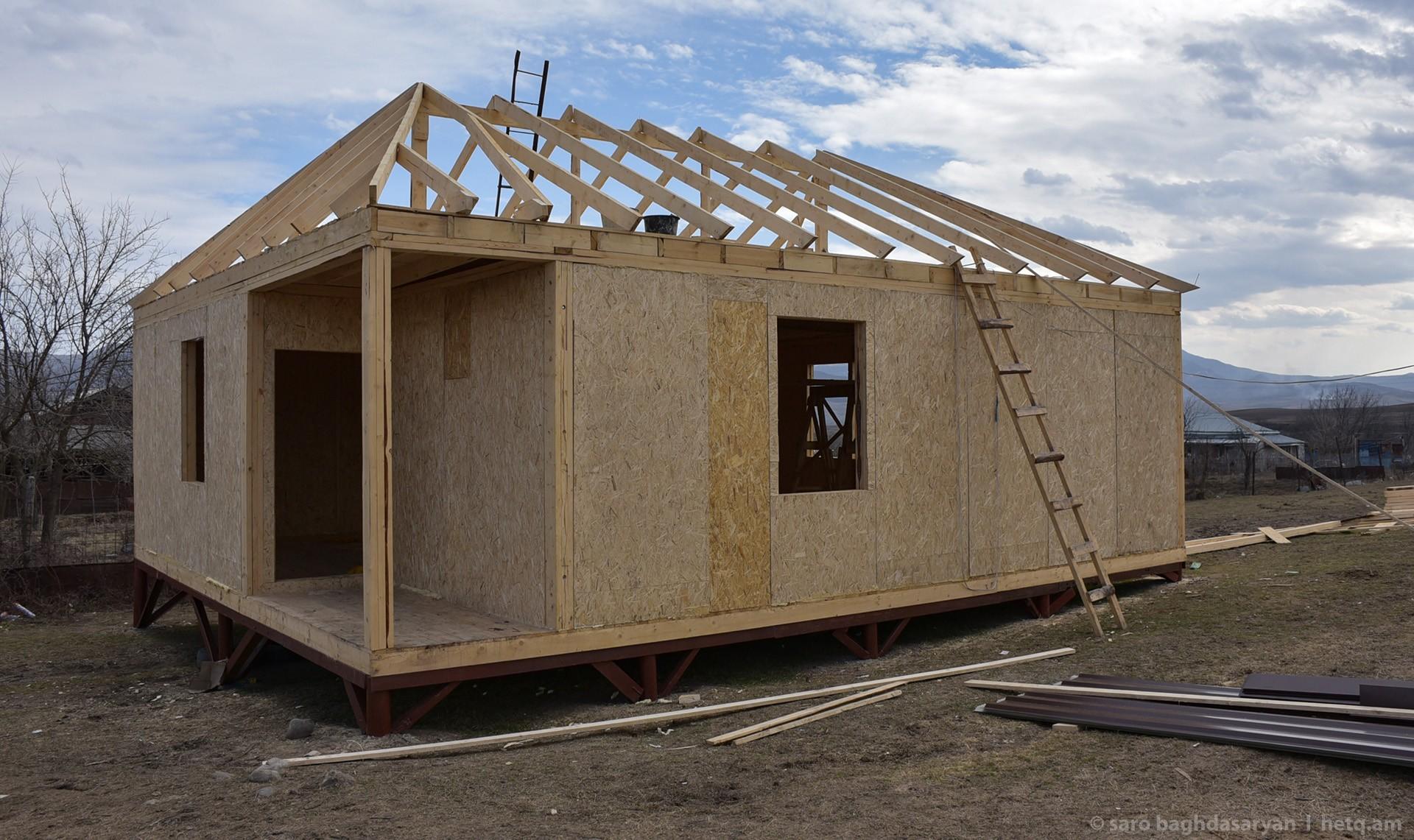 A large housing construction program is underway in Artsakh. Housing is being built for the peacekeepers.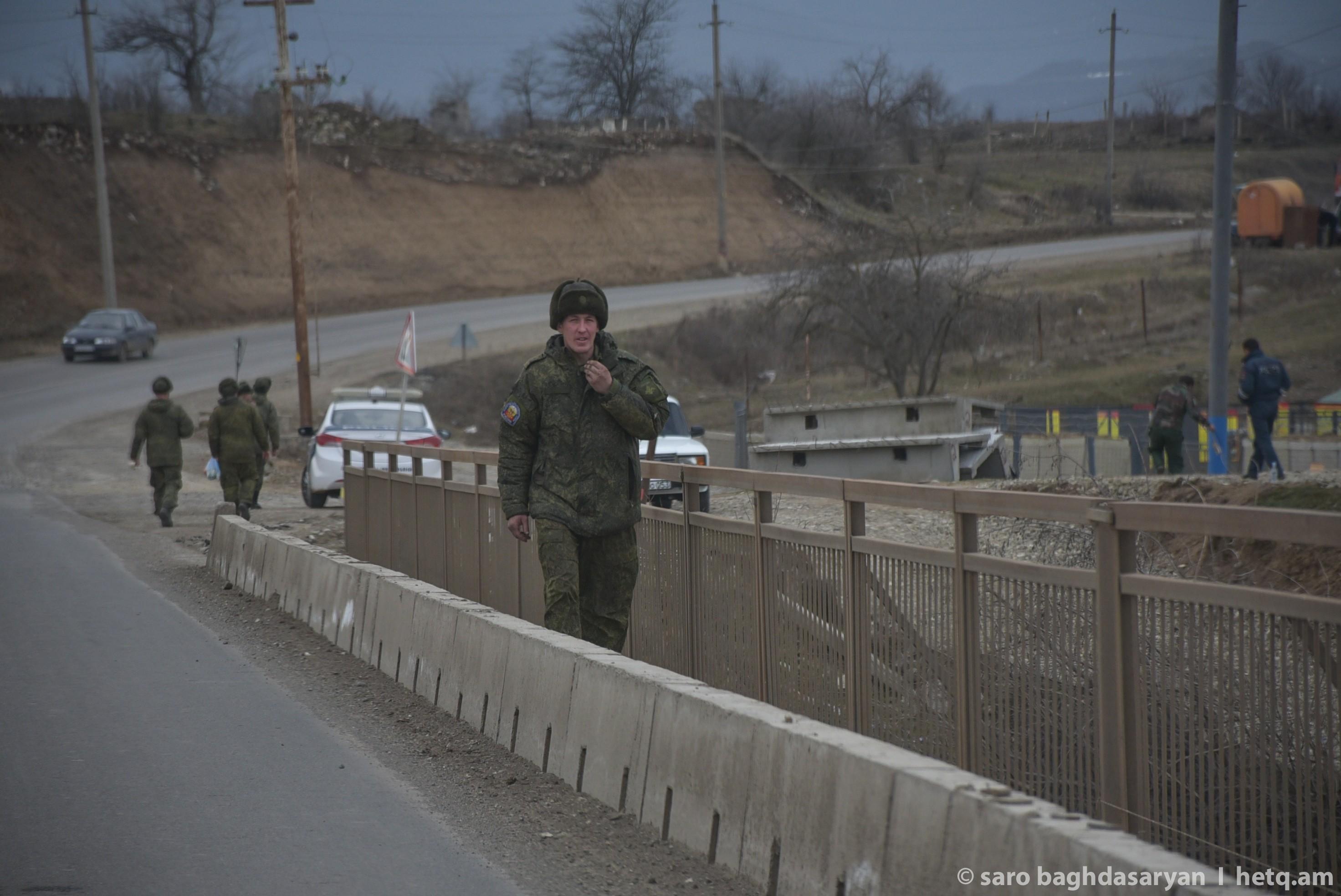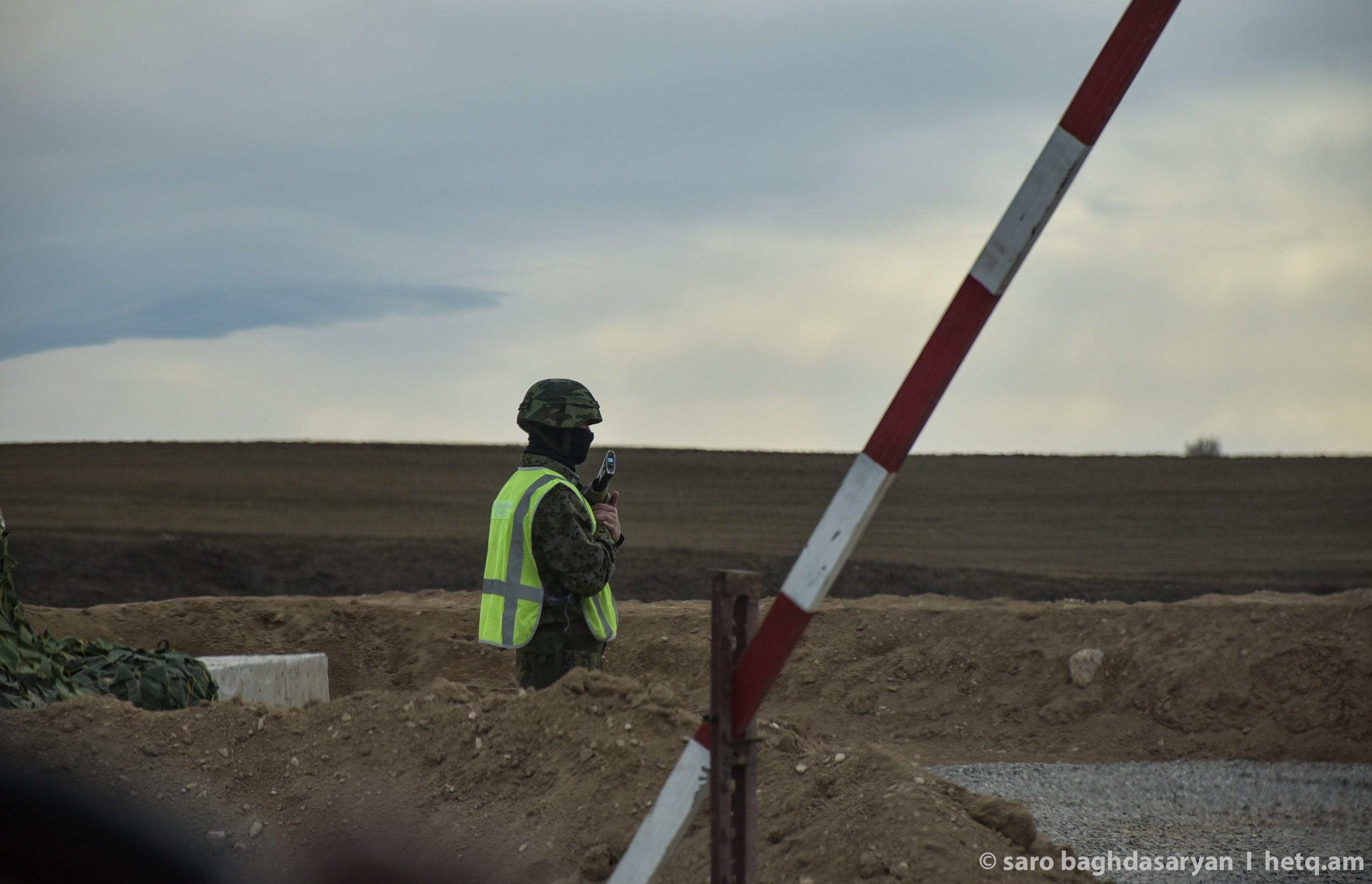 If you found a typo you can notify us by selecting the text area and pressing CTRL+Enter