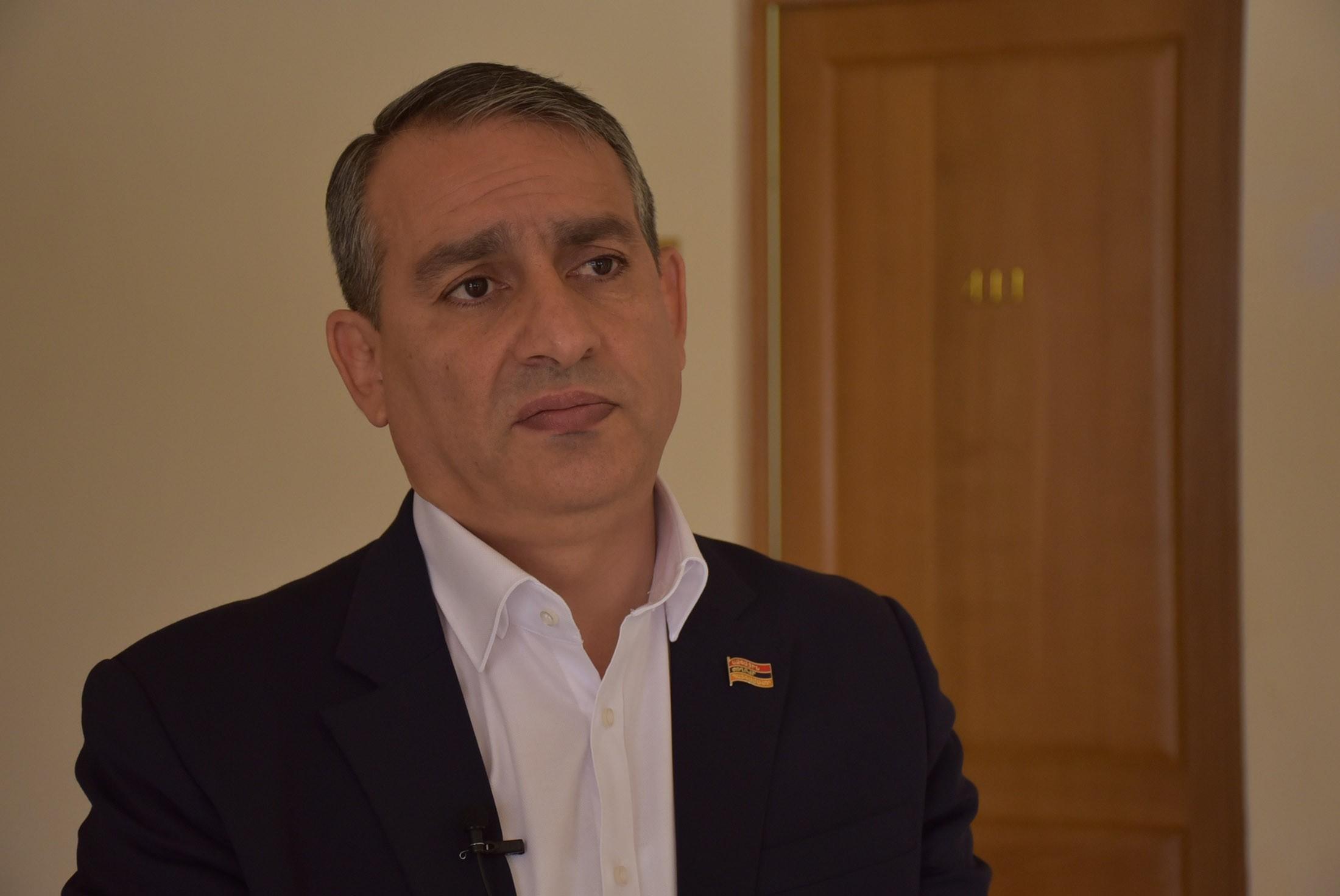 Armenian Parliament's Defense and Security Committee Member Warns of Military Response to Azerbaijani Syunik Incursion
Armen Khachatryan, a member of the Armenian National Assembly's Standing Committee on Defense and Security, told Hetq today that negotiations are underway to defuse the border situation in Syunik, where Azerbaijani troops advanced into Armenia yesterday, claiming that the area is part of Azerbaijan.
Acting Armenian PM Nikol Pashinyan described the situation as "unacceptable", demanding that the Azerbaijani troops pull back to May 10 position.
"If the Azerbaijani forces do not immediately leave the territory of the Republic of Armenia it will be considered a border violation and may be regarded as an attempt to occupy the territory of the Republic of Armenia. Sserious consequences may arise. In that case, in case of bad consequences, problems may arise for the CSTO. The CSTO must also respond, as this will be considered not only aggression against Armenia, but also aggression against the CSTO member states," he said.
Khachatryan said he could not confirm reports that Russia is involved in the negotiations.
"Not a meter of land from Syunik can be up for dispute," Khachatryan stated, adding that the Armenian government is ready to use force to resolve the crisis if talks fail.
When asked how Azerbaijani troops were able to advance some 3.5 kilometers into Armenia without confronting any resistance, Khachatryan said that the Azerbaijanis made their way through areas not guarded by local Armenian bases.
"At the moment, there are territories within the borders of the Republic of Armenia that are not protected, there are no bases, there are none yet," Khachatryan told Hetq, adding that while Azerbaijanis can "crawl across the border, Armenians can do the same into Azerbaijan."
He said that the delayed Armenian reaction to the incident will be investigated.
If you found a typo you can notify us by selecting the text area and pressing CTRL+Enter