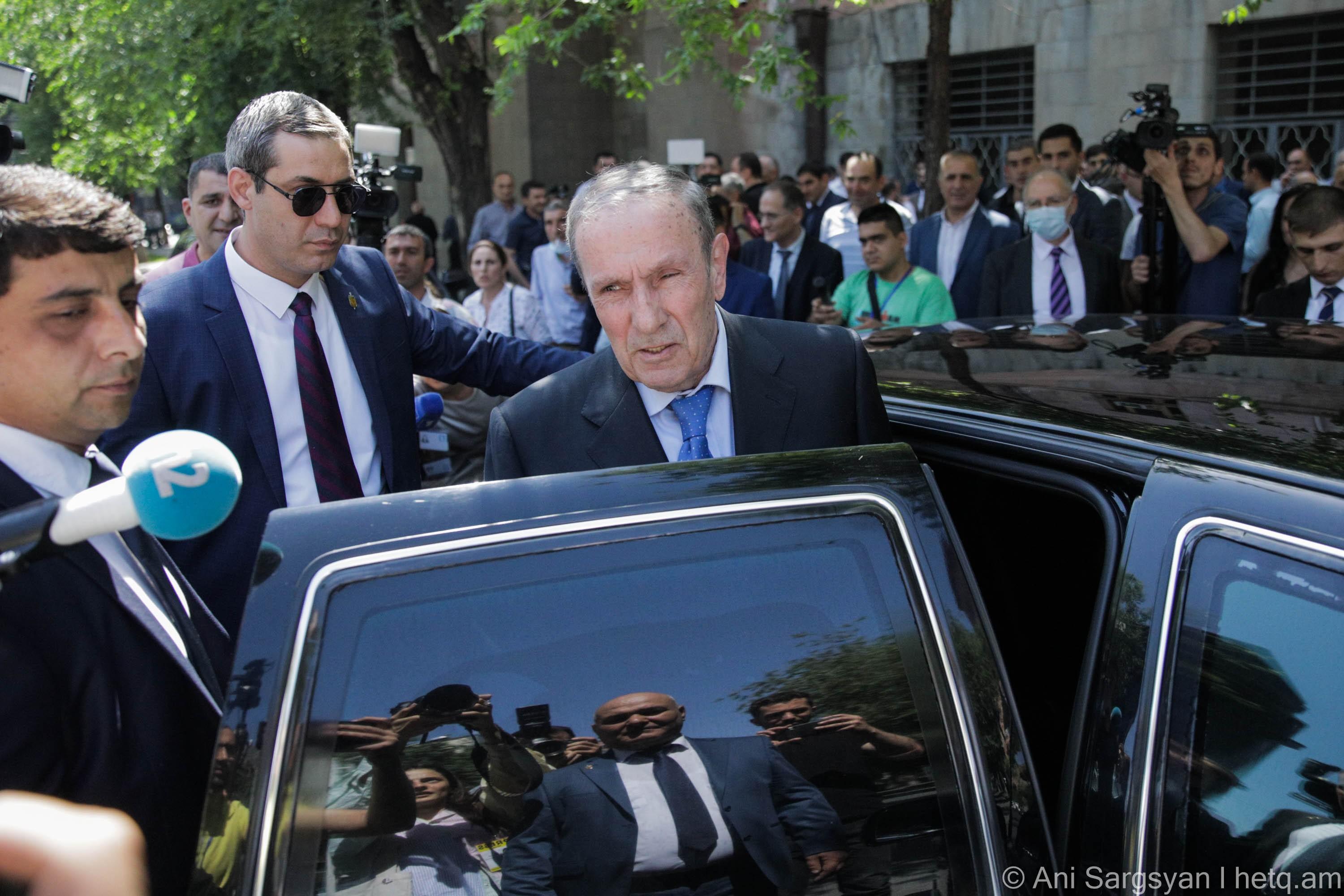 ANC Meets to Decide Election Issue; Attendees Chant "Levon, Levon"
While the Armenian National Congress today did not formally announce whether it will field candidates in the June snap parliamentary election in Armenia, party leader Levon Ter-Petrosyan said the ANC must be represented in the new legislature "so that the lamp of commonsense in our country is not extinguished,"
When he asked those present at the ANC's meeting to elect a new board if the party should participate, a few attendees shouted "yes".
Hearing the feeble response, Ter-Petrosyan smiled and said, "What is this? Then we will not participate. Is this your, yes?"
In response, conference attendees chanted "yes" in unison, followed by "Levon, Levon".
Ter-Petrosyan requested that the decision on whether or not to participate in the elections be made by the newly elected board, adding that it decides to run, he would head the party list.
If you found a typo you can notify us by selecting the text area and pressing CTRL+Enter