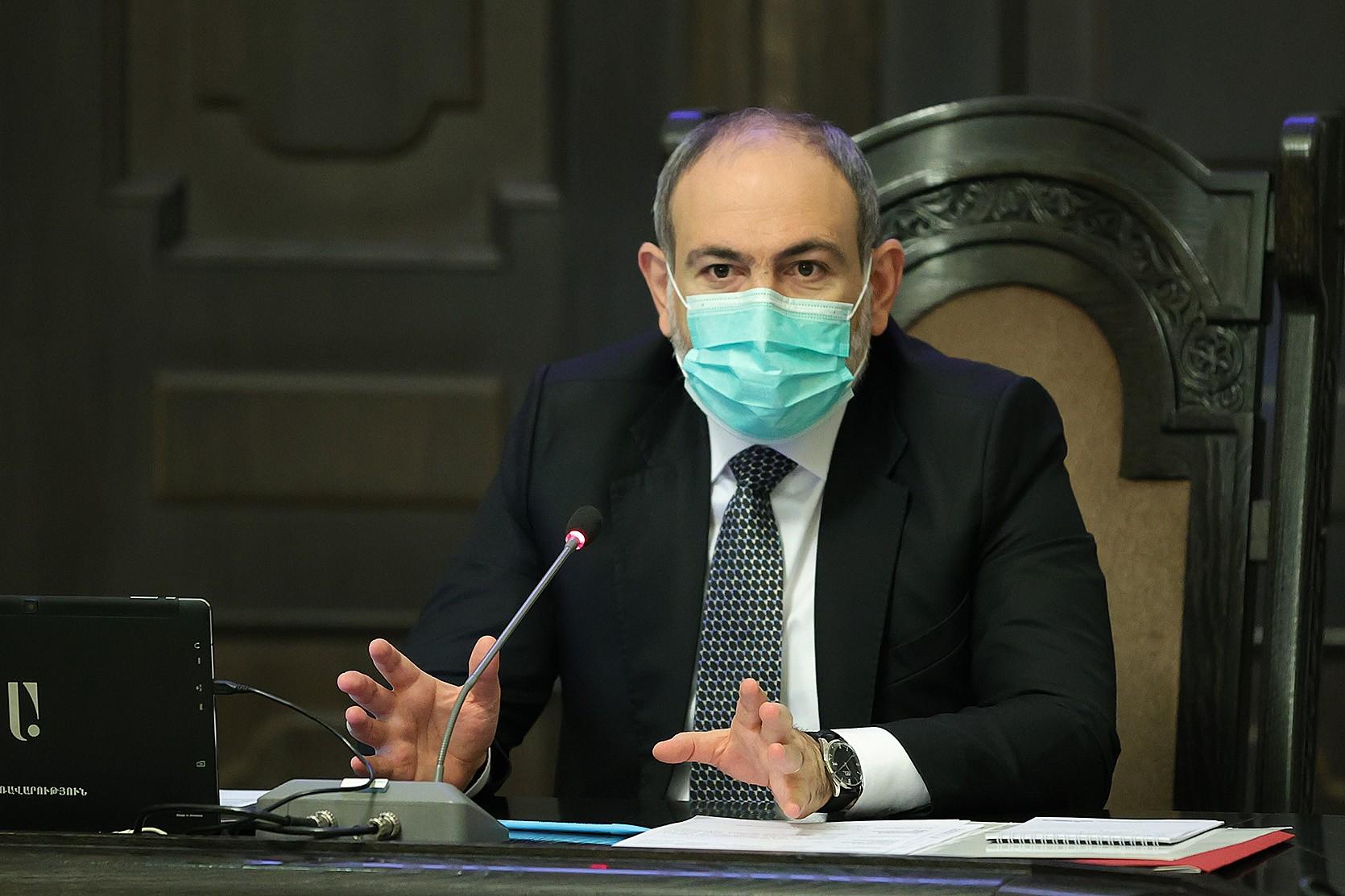 Pashinyan Says 500-600 Azerbaijani Troops Remain On Armenian Territory
Acting Armenian Prime Minister Nikol Pashinyan, at today's government cabinet session, said that 500-600 Azerbaijan troops remain on Armenian territory.
"The operative situation on the Armenian-Azerbaijani border in Syunik and Gegharkunik has not changed in the sense that, of course, the situation remains tense," Pashinyan said, adding that Armenian troops are taking "tactical" countermeasures.
Pashinyan said that politically, everything must be done to prevent the situation from spiraling out of control.
Referring to a redacted document, in Russian, released yesterday by Armenia's former ambassador to the Vatican Mikayel Minasyan, which purports to be a new agreement reached by Armenia, Azerbaijan and Russia on the demarcation of the border between Armenia and Azerbaijan, Pashinyan said it "corresponds 100% to the national interests of Armenia".
Minasyan, on his Telegram channel, referred to Pashinyan as the "supreme liar", arguing that Azerbaijani President Ilham Aliyev is forcing Pashinyan to sign such ultimatums damaging Armenian interests.
"And we, by allowing him to remain in office, have deprived ourselves of any choice," Minasyan wrote.
The Acting Armenian PM said Armenia has reached preliminary agreements with its international colleagues, and that those "solutions are 100% in line with the interests of the Republic of Armenia."
"Preliminary agreements have been reached with our international partners at the moment. These solutions are 100% in line with Armenia's interests. If Azerbaijan implements these agreements in the conditions we have talked about, yes, I will sign the document, because it is 100% in line with Armenia's national interests. I will not publish the paper because it is not correct," Pashinyan said.
Thus, details of the document remain unknown.
Pashinyan argued that Minasyan and others are claiming that since 90% of the document is redacted, it must be against the national interests of Armenia.
Pashinyan added that these people must be working for Azerbaijan, given that the document in question was of a highly secretive nature.
If you found a typo you can notify us by selecting the text area and pressing CTRL+Enter