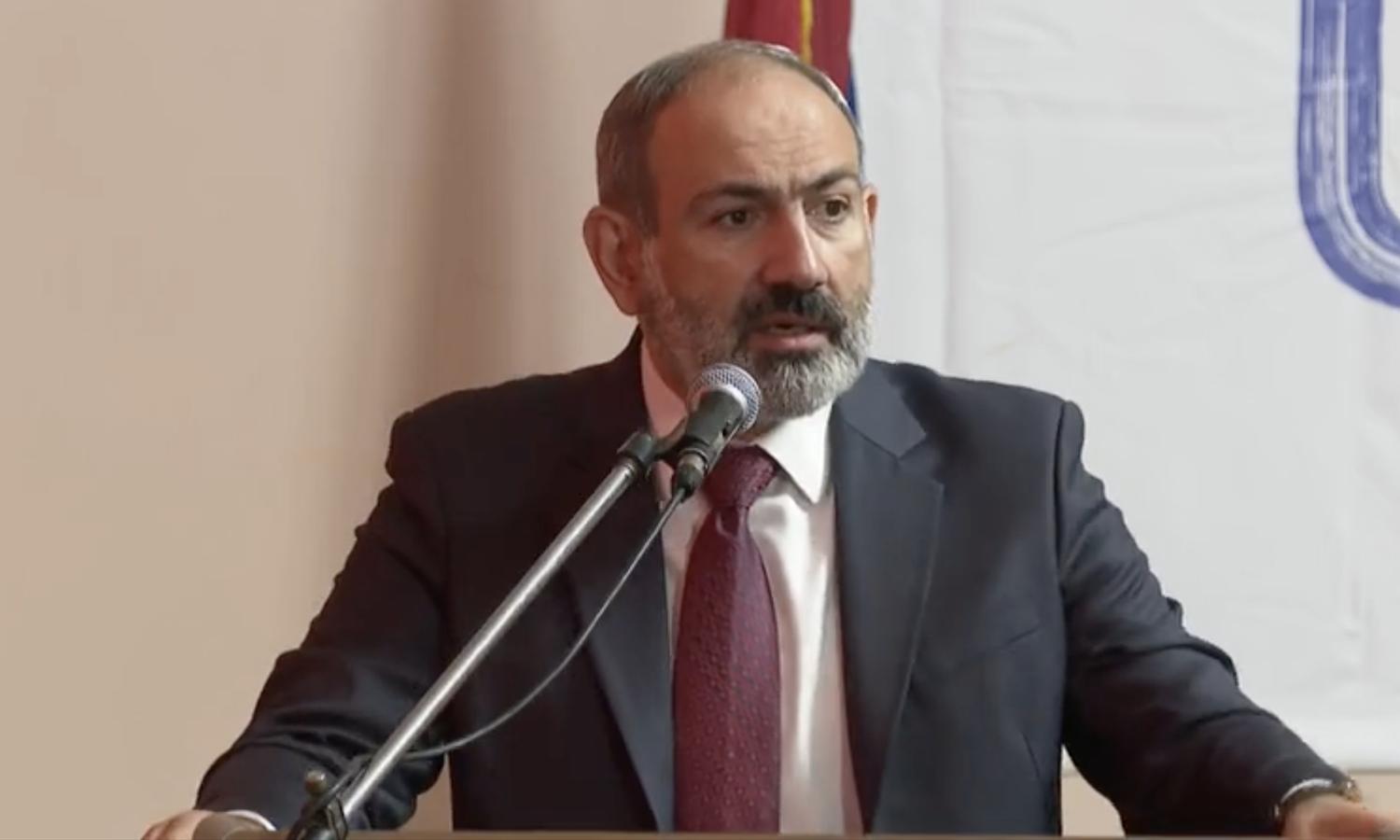 Pashinyan Campaigns In Abovyan; Seeks "Steel Mandate" in June Election
Acting Armenian PM Nikol Pashinyan, in a campaign stump speech in the town of Abovyan today, called on residents to back his bid for reelection so that he has the authority "to turn his velvet mandate into a steel mandate".
Pashinyan, who is running for reelection on the Civil Contract slate in the June 20 snap election, said that the people supported his "Velvet Revolution" in 2018 and that they must do the same this month.
Pashinyan told residents of Abovyan, a town of some 45,000 sixteen kilometers north of Yerevan, that he and his governing team feel the full weight of responsibility on their shoulders, which has multiplied ten times since the end of last year's war, and that there is no room for error.
"I have the same obligation when standing before each of our martyrs as I do before my son. I have the same obligation to all the children of the republic as to my Arpi, but I understand that those obligations are not easy to fulfill. It is not only within the framework of love and desire. A superhuman effort and ability is required from all of us.
Turning to the Karabakh conflict settlement, Pashinyan accused former Armenian President Robert Kocharyan, another candidate running for the office of prime minister, of squandering the opportunity of resolving the conflict politically and forcing the Artsakh government out of the negotiation process.
Speaking about former Chief of Staff of the Armed Forces Onik Gasparyan, who called for his resignation this February, Pashinyan insisted that Gasparyan must answer for the operation in Shushi. (The fortress town in Artsakh fell to Azerbaijani forces in November 2020).
"He has to explain in court why the support group sent to Shushi arrived two days late," Pashinyan said.
If you found a typo you can notify us by selecting the text area and pressing CTRL+Enter