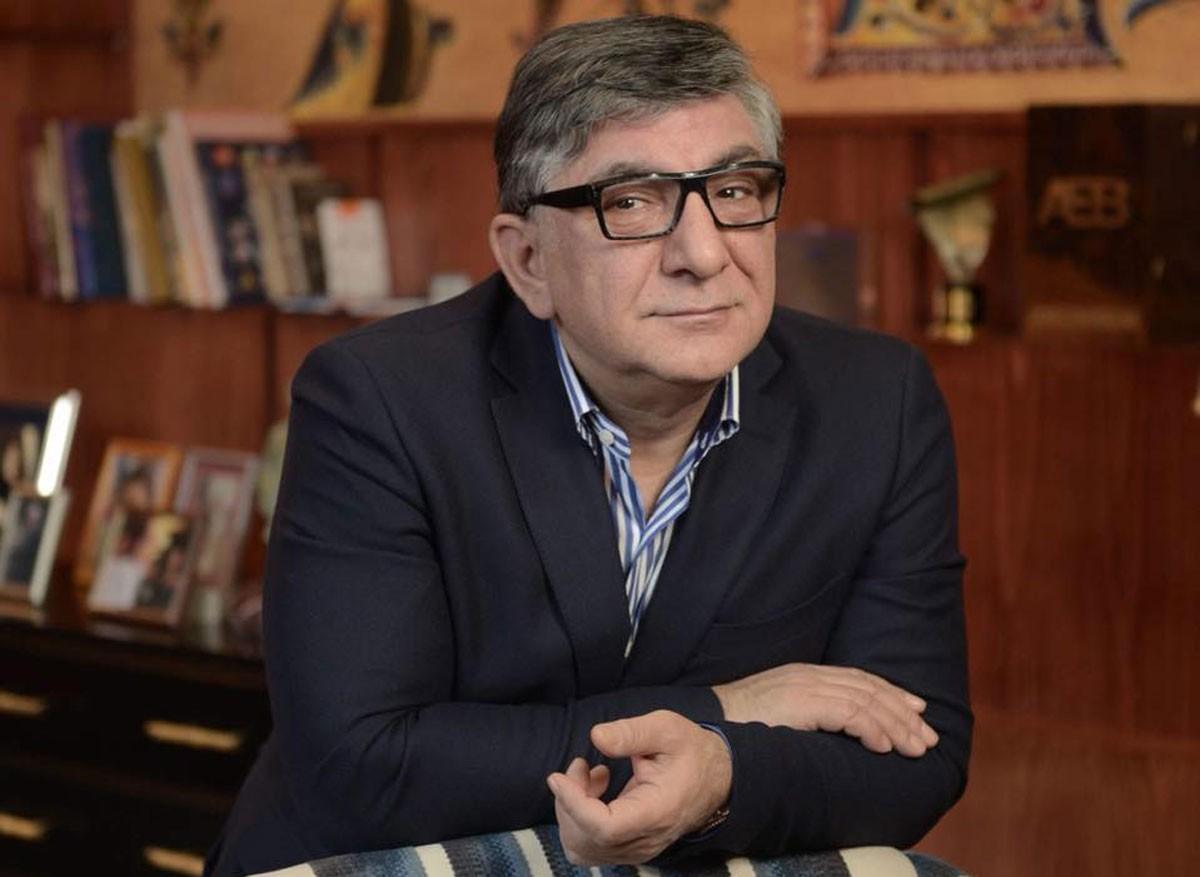 Civil Contract Candidate Khachatur Sukiasyan Has Extensive Financial Holdings
Khachatur Sukiasyan, in the number five position on Nikol Pashinyan's Civil Contract party slate, is one of the more affluent of the candidates running in the June 20 parliamentary election.
A prominent businessman since the mid-1990s, Sukiasyan, in his financial disclosure to the Central Electoral Commission, declared owning 37 units of real estate, 35 of which are in Yerevan's Kentron (Central) District.
In 1996, Sukiasyan and his brothers founded Sil Concern, a holding corporation that unites all the family business. The brothers also own a controlling share in Armeconombank OJSC.
Khachatur Sukiasyan declared owning 12.02% ordinary shares and 5.75% preferred shares in the bank and 24.9% of Sil Concern.
In his disclosure, Khachatur Sukiasyan notes that he works as an adviser to the Sil Concern executive director.
Income of 240 million drams in one year
Sukiasyan declared receiving income from sources from May 1, 2020 to May 1 of this year.
Armeconombank OJSC and Narek LLC paid him dividends of 57 million and 24.5 million drams, respectively. SIL Concern LLC paid Sukiasyan a salary of about 12 million drams for the period. Yerevan Polyplast Factory OJSC lent Sukiasyan, a shareholder, 112 million drams. He also received 33 million drams in rent from properties in Yerevan.
Narek LLC owns the large shopping center "Russia" on Tigran Mets Avenue in Yerevan and the "Russia Mall" next to it. Sukiasyan declared a 25% ownership of Narek LLC.
Expensive Paintings
Sukiasyan declared owning 29 units of property exceeding 8 million drams. These include paintings by Martiros Saryan, Minas Avetisyan and Jean Carzou.
Millions in Cash
Sukiasyan declared 4.8 billion drams (about $9 million), 185,00 Euros and $2 million in cash holdings.
Corporate Titan
In addition to the above companies, Sukiasyan owns 25% of SIL Insurance CJSC and 24.9% of Yerevan Flour Mill OJSC. He owns 16% of Yerevan Zovk Factory, Yerevan Polyplast Factory - 45.17%, and a 20% share of Bjni Group LLC.
He owns 90% of Inlobbi LLC (a data processing, network information distribution company) and 100% of Global Mining LLC.
Sukiasyan, elected to the Armenian parliament three times (1999, 2003, 2007) as an independent, cofounded the Union of Manufacturers and Businessmen in Armenia.
A supporter of Levon Ter-Petrosyan in the 2008 presidential election, Sukiasyan went into hiding after the March 2008 protests and was declared a "wanted person". A criminal case was launched against him, which was later dropped.
Photo from Khachatur Sukiasyan's Facebook page
If you found a typo you can notify us by selecting the text area and pressing CTRL+Enter