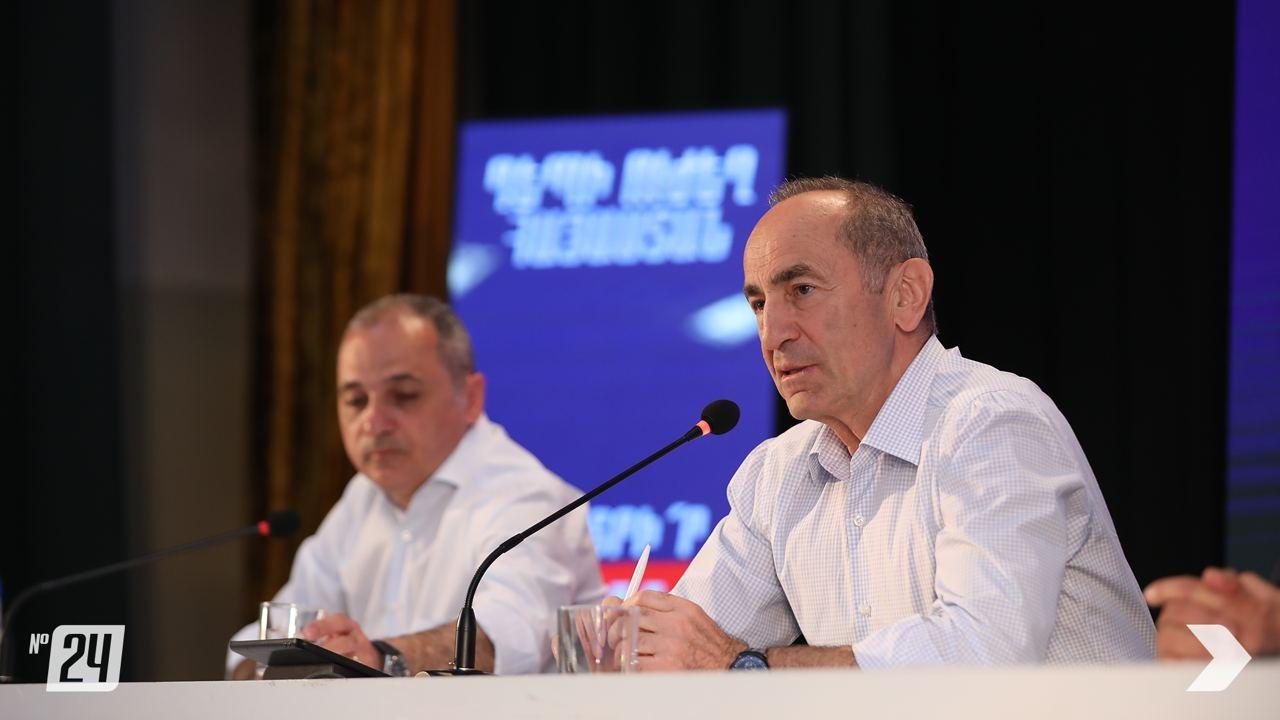 Kocharyan Calls for Greater Russian Military Presence in Armenia
Hayastan (Armenia) Alliance leader Robert Kocharyan, at a campaign stop in the Shirak town of Maralik, said that the Russian military presence in Armenia must be strengthened.
Kocharyan, stressing that Armenia faces serious security issues, said, "Parallel with making the RA Armed Forces efficient again, we must also try to modernize the Russian military presence in Armenia."
The former Armenian President said that only Russia can prevent Turkish expansion in the region.
"From this point of view, we must start a serious process with Russia to strengthen their military presence here. But I repeat, this should not be only their presence," Kocharyan said, adding that Armenia must regain its military power to be taken seriously.
This is the way the world works. If you are weak, you will not be taken into account. We have been a factor, now we have become an accessory. So now, we must do everything to become a factor in this region, not to fight, but to defend our interests," said Kocharyan.
Photo from Armenia Alliance FB page
If you found a typo you can notify us by selecting the text area and pressing CTRL+Enter