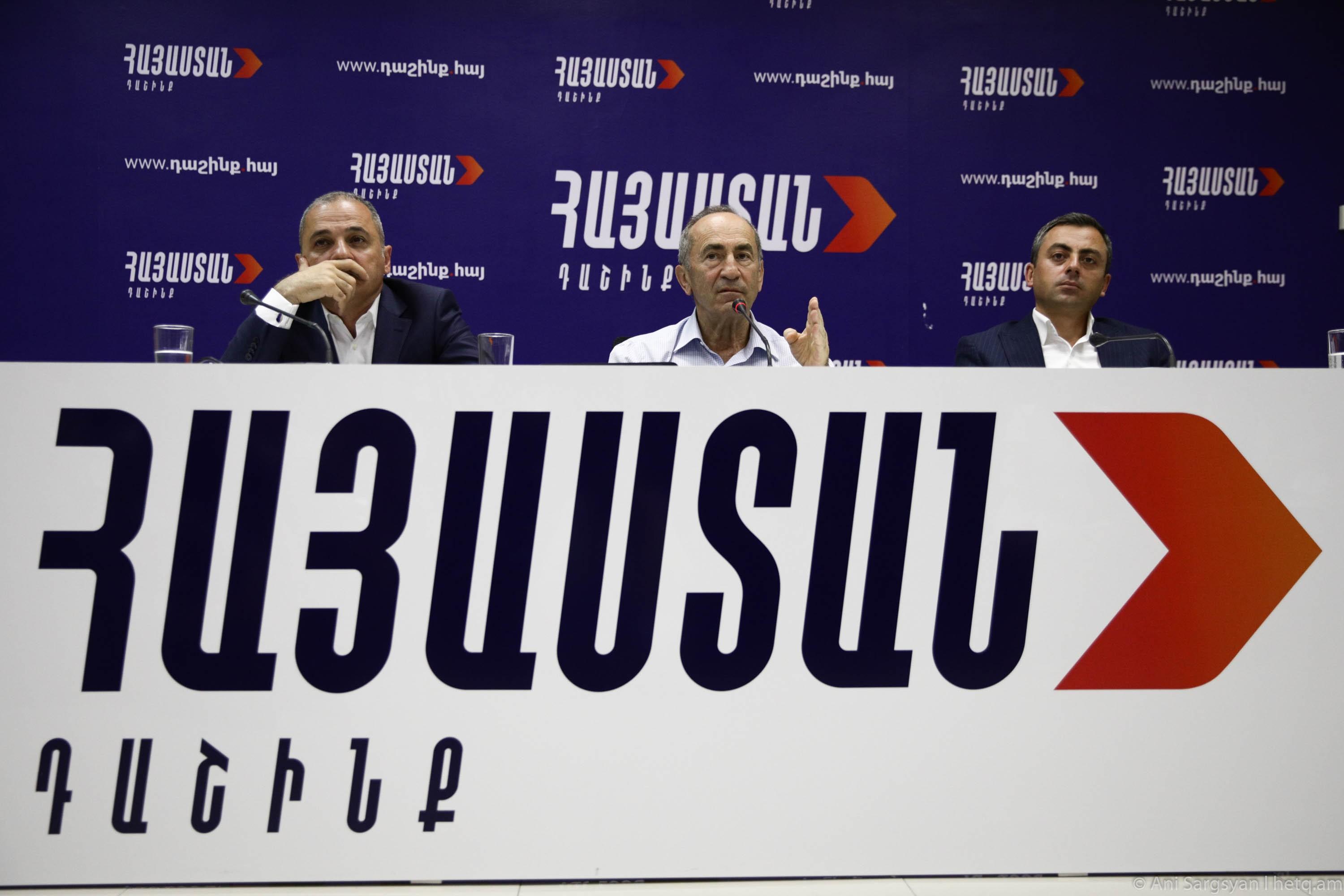 Kocharyan Derides Pashinyan's National Unity Proposal
Former Armenian President Robert Kocharyan, whose Armenia Alliance came in second in Sunday's snap parliamentary election, has derided Nikol Pashinyan's national unity proposal as "show tactics" designed for international consumption.
Kocharyan, at the alliance's campaign headquarters today, said Pashinyan's government has lied so much "that it is impossible to believe them anymore."
Yesterday, at a victory celebration in Yerevan's Republic Square, Pashinyan said a new page is opening in the history of Armenia and Artsakh that should start with the consolidation of the national potential.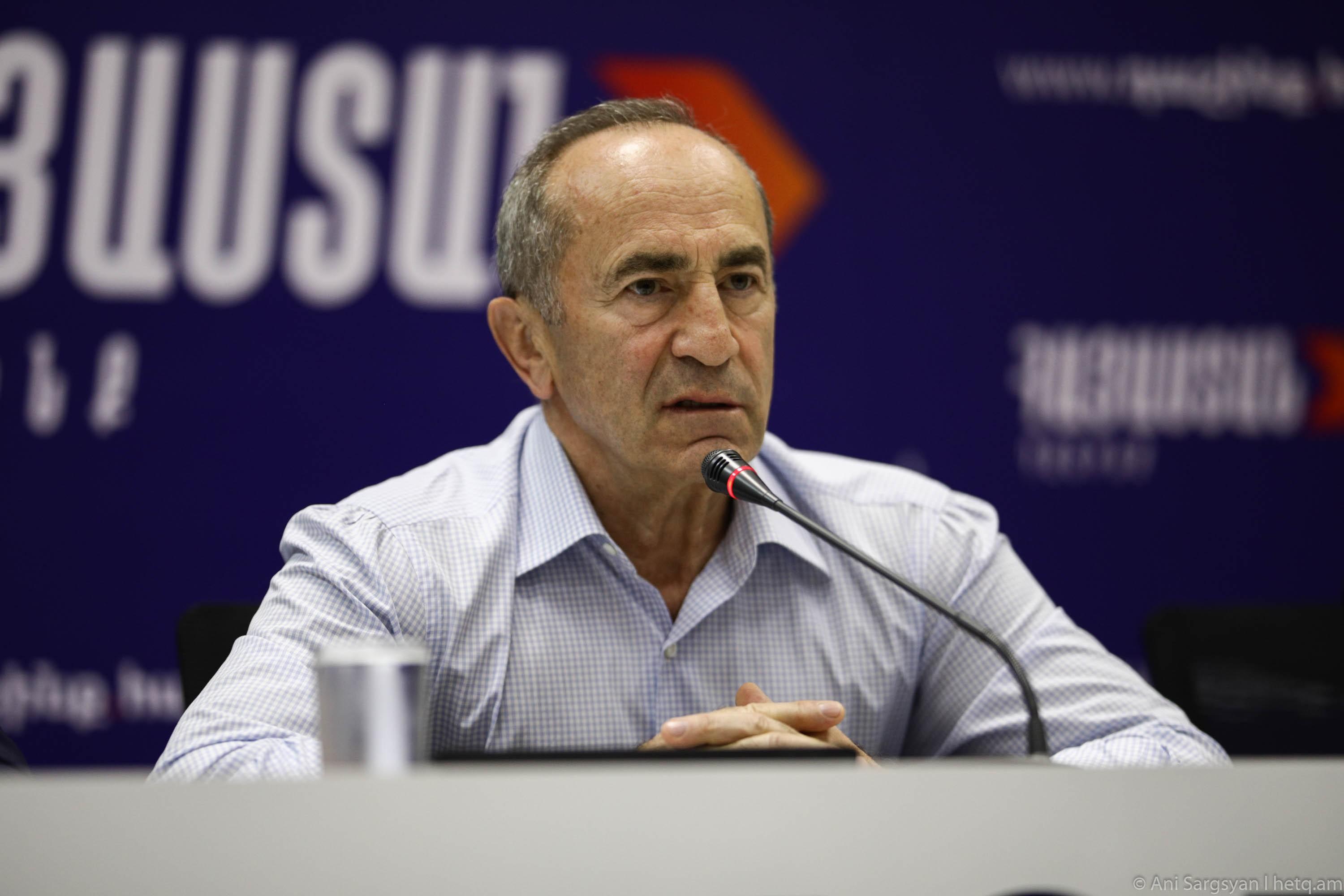 Pashinyan's Civil Contract Party won 54% of Sunday's vote. The Armenia Alliance won 21%.
The alliance says it will challenge the vote results, describing them as "highly controversial and unreliable".
"If they really have such intentions, then they should maintain such a style for at least six months to inspire a little faith that this is their real wish. Their calls have zero value. They must show, by steps, that this is their intention," Kocharyan said.
ARF Supreme Body representative Ishkhan Saghatelyan said that even if they take the mandates and go to the parliament, it does not mean that they have given up the street struggle.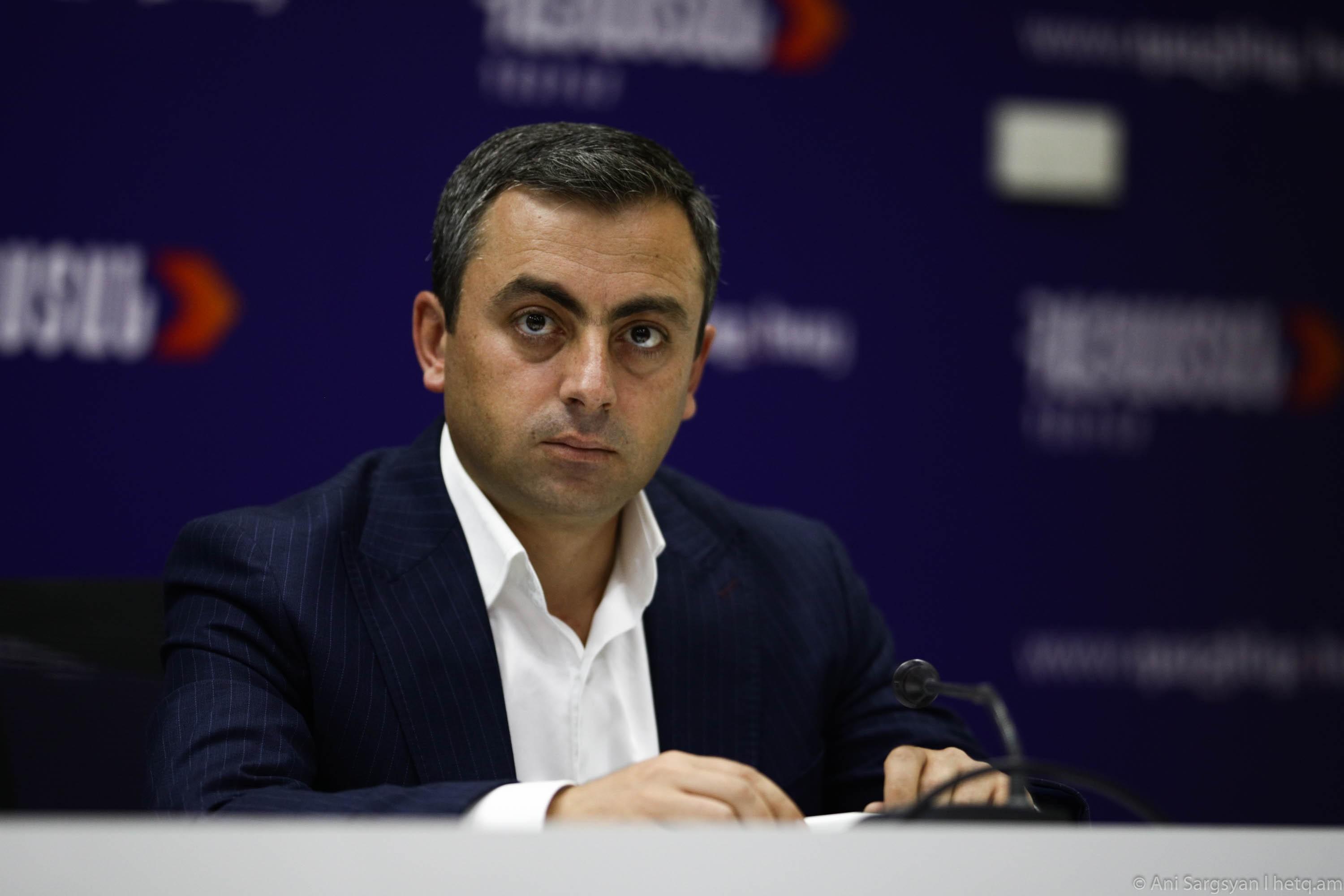 The Armenia Alliance is composed of the ARF and the recently formed Veratznvogh Hayastan (Reborn Armenia) party.
Earlier, Kocharyan had stated that he personally does not want to take the mandate, but he is convinced that if the other members of the bloc take the mandates, it will only intensify their struggle.
"We will fight against this government by all possible means. This is not open for discussion. The mandates of the parliament will be an additional tool and an opportunity to give more impetus to our struggle. We did not participate in the elections to get mandates, but to take full power," said Saghatelyan.
Three political forces will be represented in the new parliament: Civil Contract Party, Armenia Alliance, and the I Have Honor Alliance.
Photo by Ani Sargsyan / © Hetq
If you found a typo you can notify us by selecting the text area and pressing CTRL+Enter