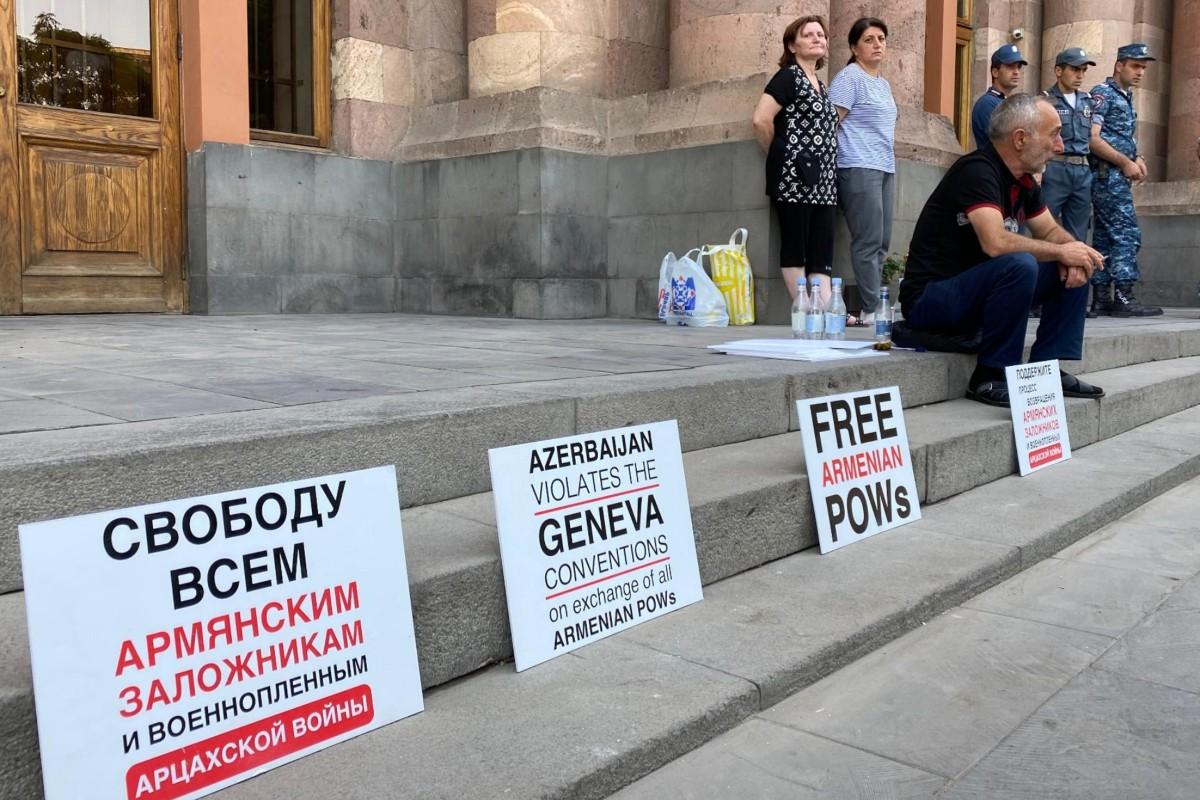 Relatives of Armenian Detainees Stage Sit-Down Protest in Yerevan
Relatives of Armenian detainees in Azerbaijan held a sit-down protest outside the Government Building in Yerevan last night, demanding to meet with Acting PM Nikol Pashinyan.
Pashinyan met with the protesters whose relatives were taken prisoner in December 2020 while manning positions at the Hin Tagher and Khtzaberd villages in Artsakh's Hadrut region.
Tigran Ambardaryan, brother of 23-year-old Mels Ambardaryan, who was captured in Khtzaberd on December 13, wants that the government take appropriate steps and return the captives immediately.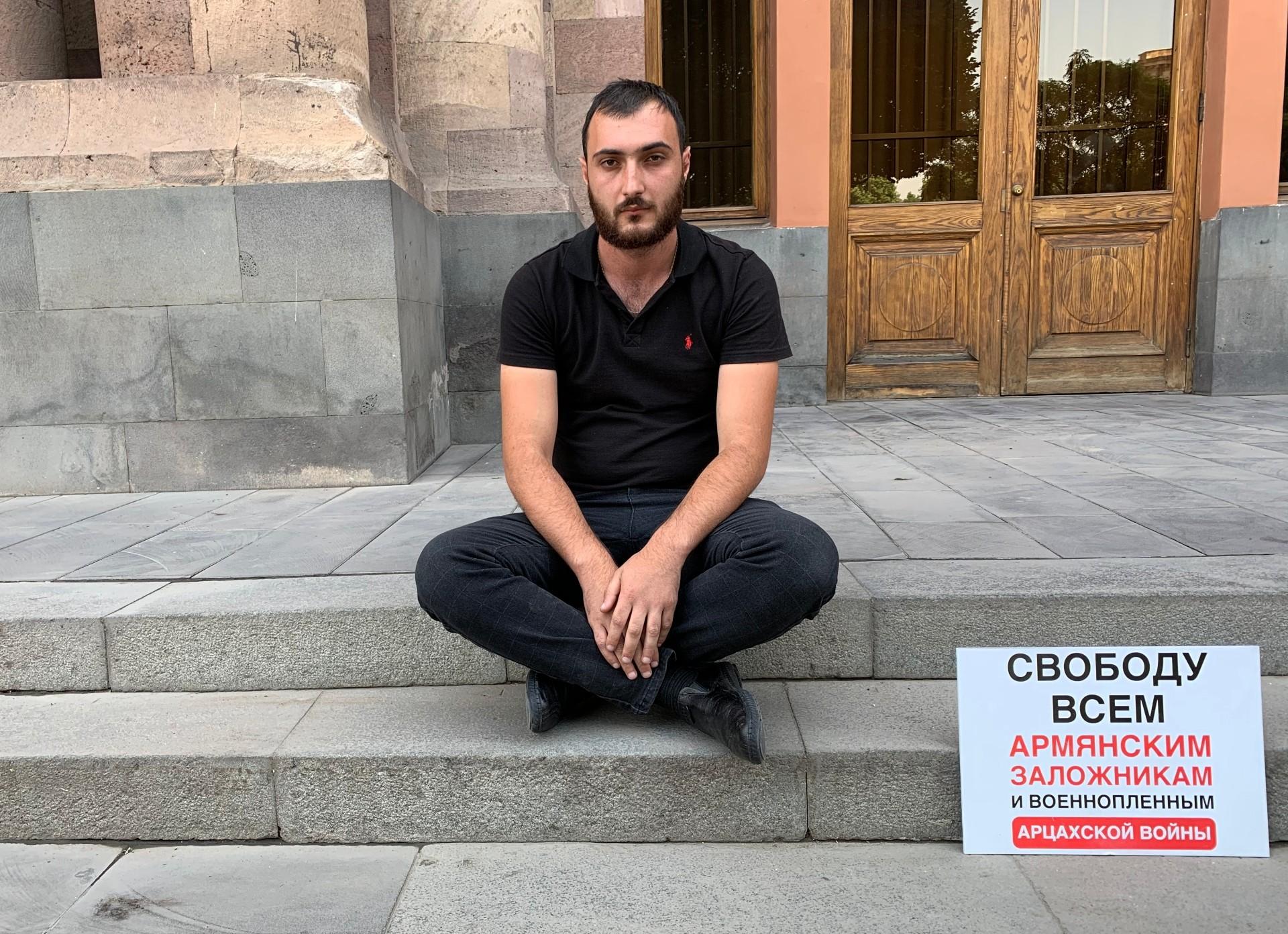 Tigran Ambardaryan (photo) and his family applied to the Armenian Ministry of Defense, the Human Rights Defender's Office, embassies of different countries, the International Committee of the Red Cross, and are now able to contact Mels every two months.
Ambardaryan says the last time he talked to his brother was about twenty days ago.
"The biggest concern is the court trials, which are absurd. Our boys are alone there, without anyone's help. We urge international organizations to take measures, to apply intermediate measures, to start legal proceedings against Azerbaijan, because Azerbaijan is violating a number of international agreements and conventions," said Tigran Ambardaryan.
While he did not provide details of his meeting with Pashinyan for security reasons, Ambardaryan said he and the other relatives wouldn't have continued the strike today had last night's meeting been productive.
Ambardaryan said they will launch a hunger strike if the government fails to take immediate steps to free the detainees.
If you found a typo you can notify us by selecting the text area and pressing CTRL+Enter