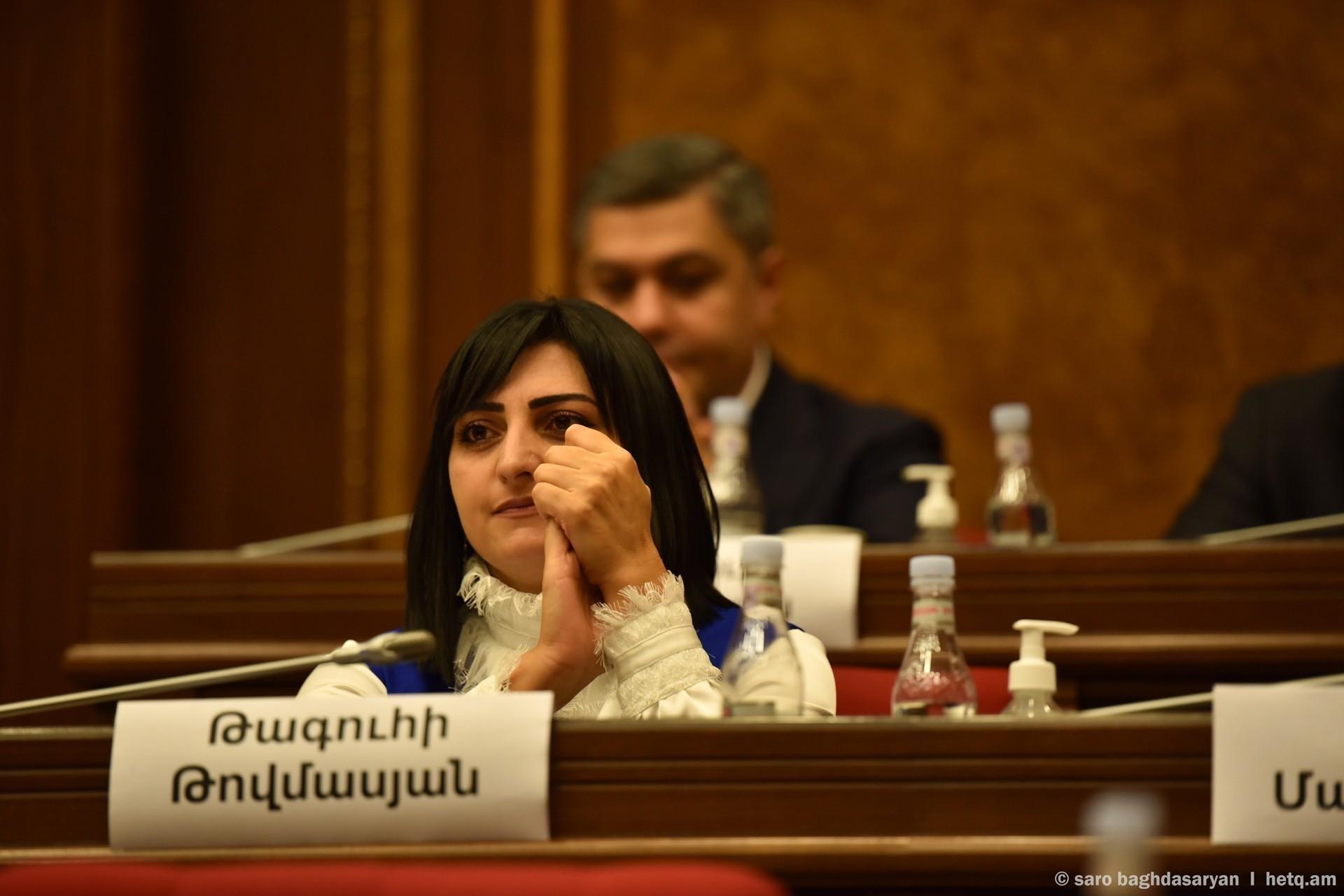 Armenian Opposition MP Says Male Security Guards Cannot Inspect Female Deputies
Taguhie Tovmasyan, a minority I Have Honor bloc MP, today condemned the tighter security regulations in the Armenian National Assembly that require body checks of all deputies entering the building and restrict where journalists can walk in the building.
"It is very good that security is maintained in the parliament building, but it would be good if such security is maintained at the gates of our country, so that the Azerbaijani units do not enter Gegharkunik and Syunik while whistling and do not leave," Tovmasyan said in her remarks today in the parliament.
Tovmasyan said she hoped the leadership of the parliament would review the new regulations and specify their legal basis.
"Today they prohibited me from bringing a bag to the hall. Nobody has the right to forbid a deputy to carry personal belongings anywhere. Next time, there will be more raucous situations. I want to see a review of this," Tovmasyan said.
She said female security guards must execute body checks of female MPs when hand-held detectors are used.
"I forbid male employees from approaching female deputies to inspect them. This is unacceptable," she said.
Regarding the new restrictions on reporters, Tovmasyan said parliamentary staffers could not produce ant legal document authorizing such steps and had witnessed security personnel dragging reporters away.
Tovmasyan said that journalists were barred from entering her office because security guards told reporters that special permission was needed.
If you found a typo you can notify us by selecting the text area and pressing CTRL+Enter