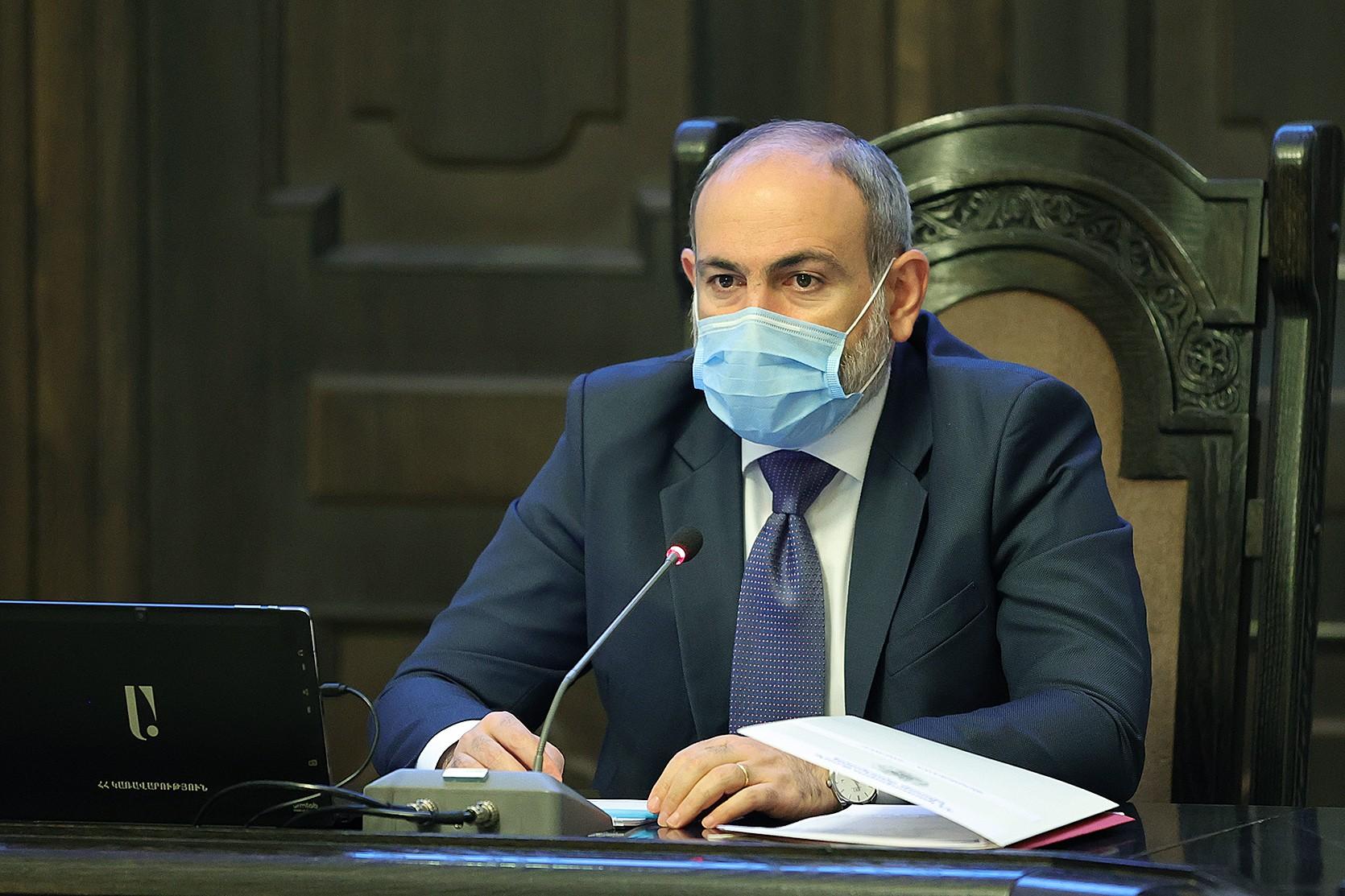 Pashinyan Orders Civil Servants to Get Vaccinated; Those Carrying False Certificates Will be Arrested
Armenian PM Nikol Pashinyan today said that all civil servants must be vaccinated against Covid-19 and that those carrying false vaccination papers will be detained and arrested.
Pashinyan, at a cabinet session today, said that the vaccination rate in the country was low and must be ramped-up.
"Sorry, but I don't want to hear complaints from the Ministry of Health about vaccination delays. The state has all necessary levers to adopt legal acts to facilitate the vaccination process," Pashinyan said.
To increase the number of people vaccinated, the government said it will allocate 2.365 billion AMD from the reserve fund to prevent the further spread of the coronavirus and to treat those infected.
1.65 billion drams will be allocated for the maintenance costs of re-profiled medical centers, 20 million drams for medical products, laboratory materials and accessories. The remainder will be directed to salaries, utility and other payments.
"If we had carried out the vaccination process sufficiently, we would not have needed to spend such money," said Minister of Health Anahit Avanesyan.
Avanesyan reported that 2,226 hospital beds are now occupied by coronavirus patients. More than 14,000 individuals in Armenia are registered as active patients.
Avenesyan said some people are maliciously spreading false information about the vaccine and causing public confusion.
"I have specified what must be done. Go and do it. The vaccination numbers are very bad. Don't complain about what others are doing," Pashinyan said, warning that doctors who refuse to vaccinate people or issue false papers will face strict measures.
"I appeal to the prosecutor general and all investigative agencies. Henceforth, I only want to hear that the problem has been resolved," the prime minster said.
(Of the 9,598 people tested yesterday in Armenia, 1,309 were found to have contracted the coronavirus. 26 died from virus overnight. The Covid-19 death toll now stands at 5,566.)
If you found a typo you can notify us by selecting the text area and pressing CTRL+Enter