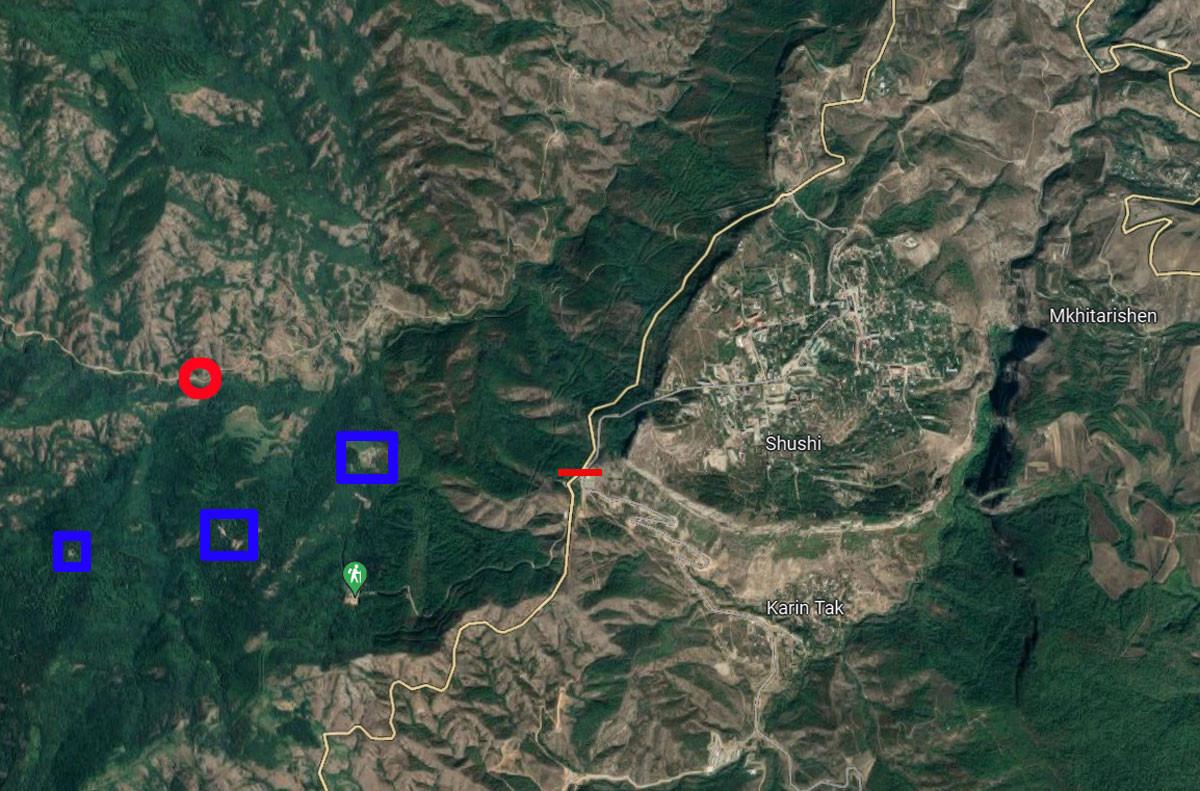 Azerbaijani Saboteurs Crossed One Kilometer into Artsakh to Attack Police Van
Yesterday's Azerbaijani attack on an Artsakh police van that killed three and wounded one occurred near the town of Shushi, now controlled by the Azerbaijani military.
Hetq, using geo-mapping tools, shows that an Azerbaijani military unit infiltrated the Line of Contact by one kilometer and attacked the van that was transporting Artsakh passport and visa officers from the Artsakh capital of Stepanakert to a local police station in the area.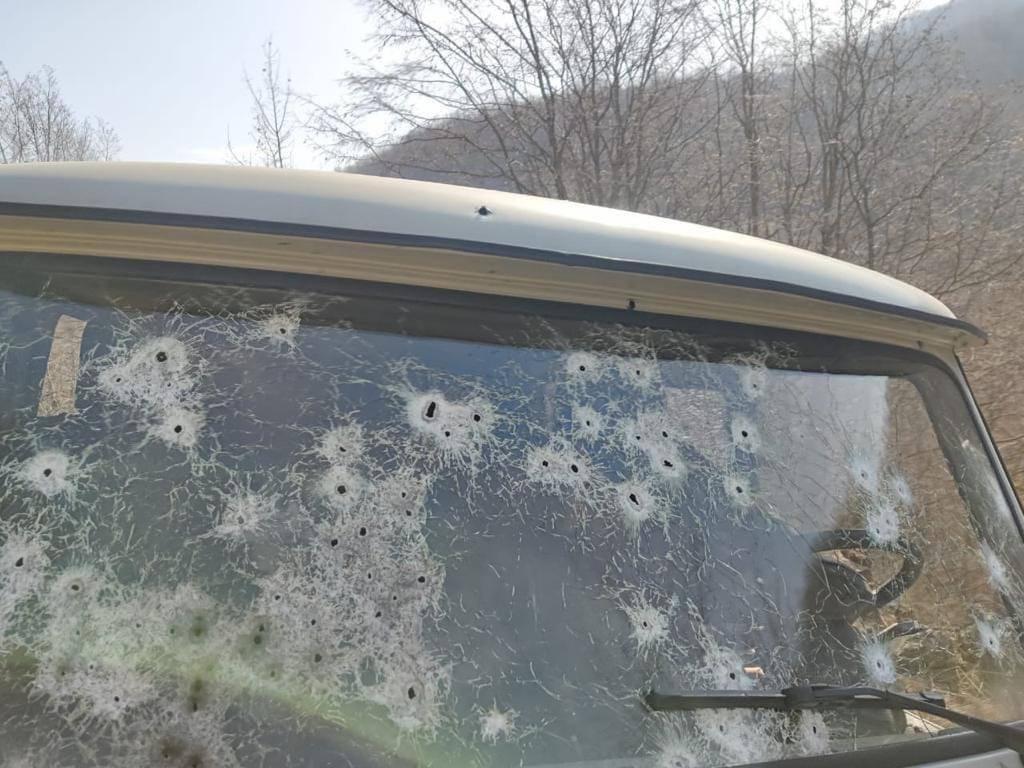 The facts contradict Baku's allegation that several vehicles were transporting weapons from Armenia to Artsakh.
The Artsakh Ministry of Internal Affairs has released photos of the damaged police van and has rejected Azerbaijani allegations that the van was transporting weapons in addition to those normally carried by the officers.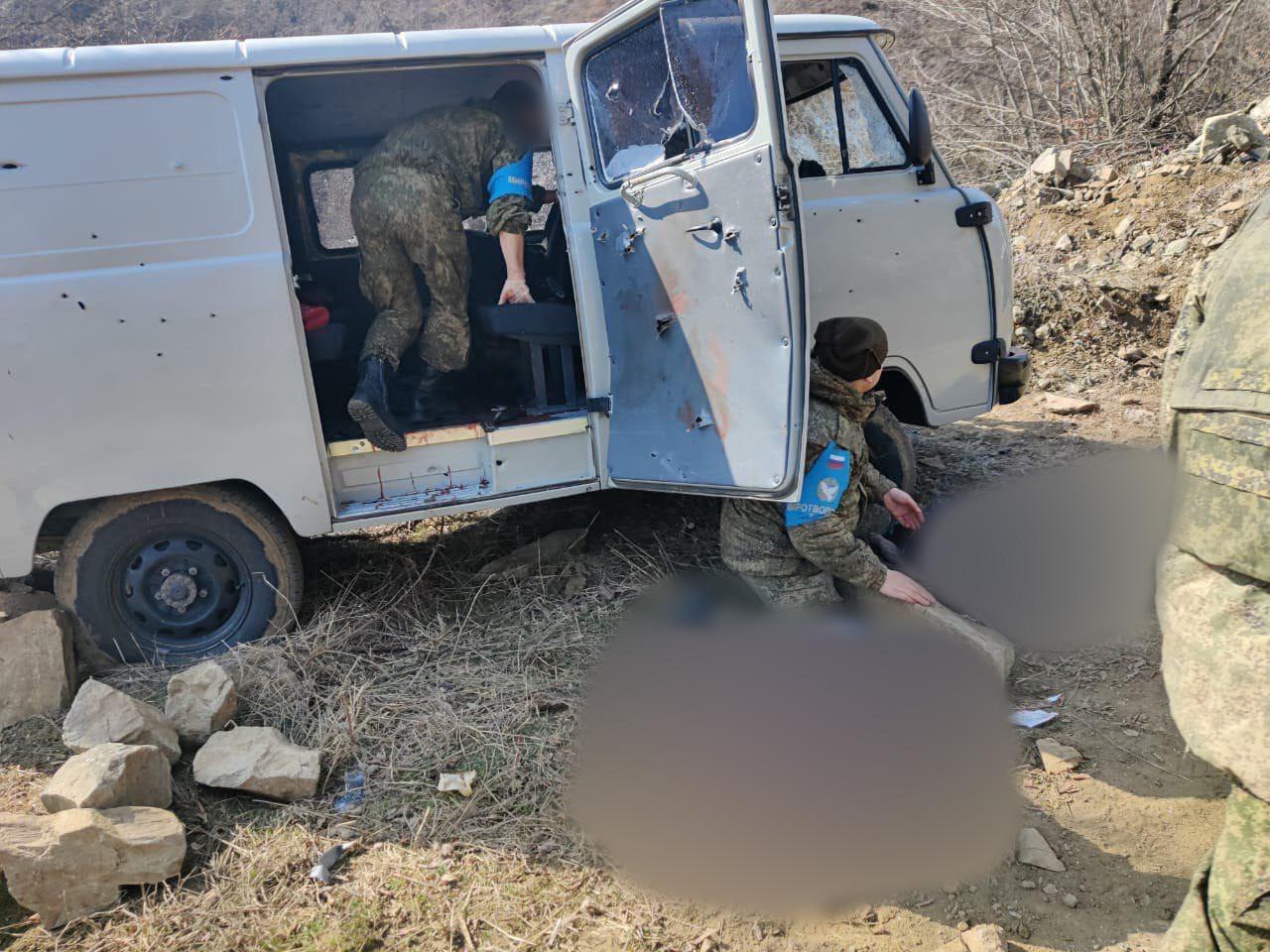 The ministry has identified the officers killed as Lieutenant Colonel Armen Babayan, Major Davit Danielyan and Lieutenant Ararat Gasparyan. The injured officer, Lieutenant Davit Hovsepyan is in stable but serious condition.
The Azerbaijani Defense Ministry's claim that its soldiers tried to stop and check the vans, and that the Artsakh officers opened fire, is also highly suspect.
If it had such proof, Baku would have surely presented it by now.
Moreover, according to the November 9, 2020 trilateral statement that ended the latest Karabakh war, Azerbaijan doesn't have the authority to stop and check any Armenian vehicle.
Unlike Azerbaijan, the Artsakh Ministry of Internal Affairs published photos and a video following the attack. The video shows the Azerbaijani soldiers spraying the van with bullets a second time before retreating into Azerbaijani-held territory after encountering counterfire from local Artsakh soldiers.
The Azerbaijani soldiers can be seen fleeing the area, leaving an unspecified number of casualties.
Russian peacekeepers later arrived at the site, allowing the Azerbaijani military to remove its wounded.
Top photo: The red circle shows where the attack took place. The blue rectangles show Azerbaijani positions. The red line shows that section of the Goris-Stepanakert highway now blocked by purported Azerbaijani eco-activists.
If you found a typo you can notify us by selecting the text area and pressing CTRL+Enter