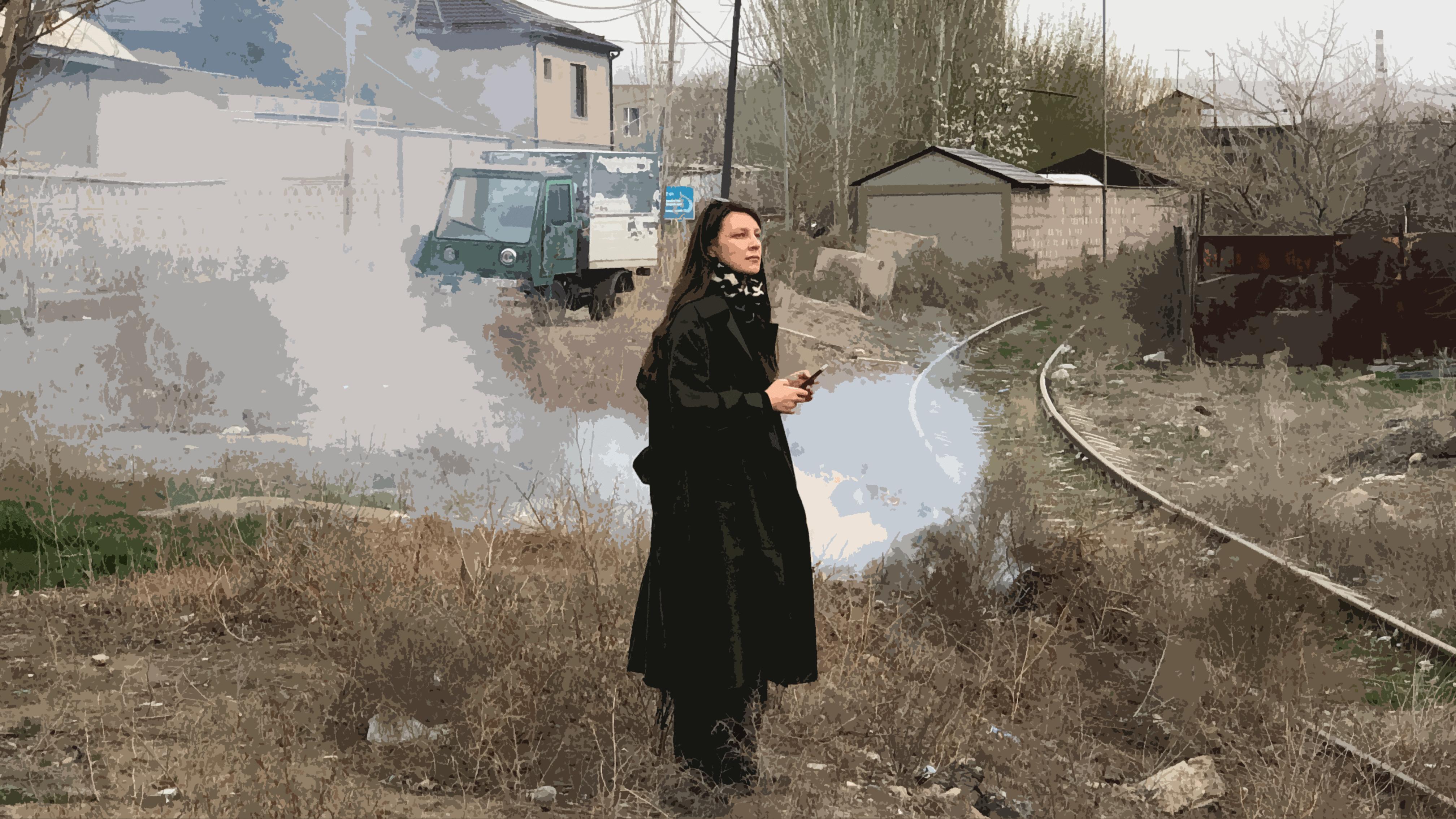 DIY Air Quality Monitoring: Russian Designer Combats Air Pollution in Armenia
(The following Hetq article, in Armenian, first appeared on September 2, 2023)
In May 2022, Kristina Loginova, a Russian designer, relocated to Armenia. At the time, she knew nothing about Armenia, but the last thing she could ever imagine was to encounter the problem of air pollution in this mountainous country. She anticipated crisp, clean mountain air but was greeted by an unexpected air quality problem.
"At first, I liked the thick aroma of the campfire in the air: my hair and clothes smelled of the village and childhood. But over time, the air became heavier. And then I realized I hadn't seen Mount Ararat in a long while. All this time, it was shrouded in smog," says Kristina.
Determined to raise awareness about the problem, Kristina drew from her previous interest in air quality monitoring in Russia, where she discovered the international website WAQI (World Air Quality Index). Armenia had only a handful of monitoring devices, primarily centered in Yerevan. But, as Kristina says, from these few data available on the site, it was easy to understand that the red signs on the map hinted at something serious.
"I asked all my friends if they were concerned about the air quality. Many people told me that there is nothing dangerous, that it's just a smell. I started showing everyone this site, telling them that there are stations that show the level of pollution. After seeing this picture, many people started thinking about the problem, wondering how they could purchase such devices," says Kristina.
This prompted Kristina to act. Inspired by a German project, Kristina decided to build her own air quality monitoring devices, combining functionality with an appealing design. She ordered the necessary components, assembled the first batch with the help of instructional videos, and installed them throughout the area.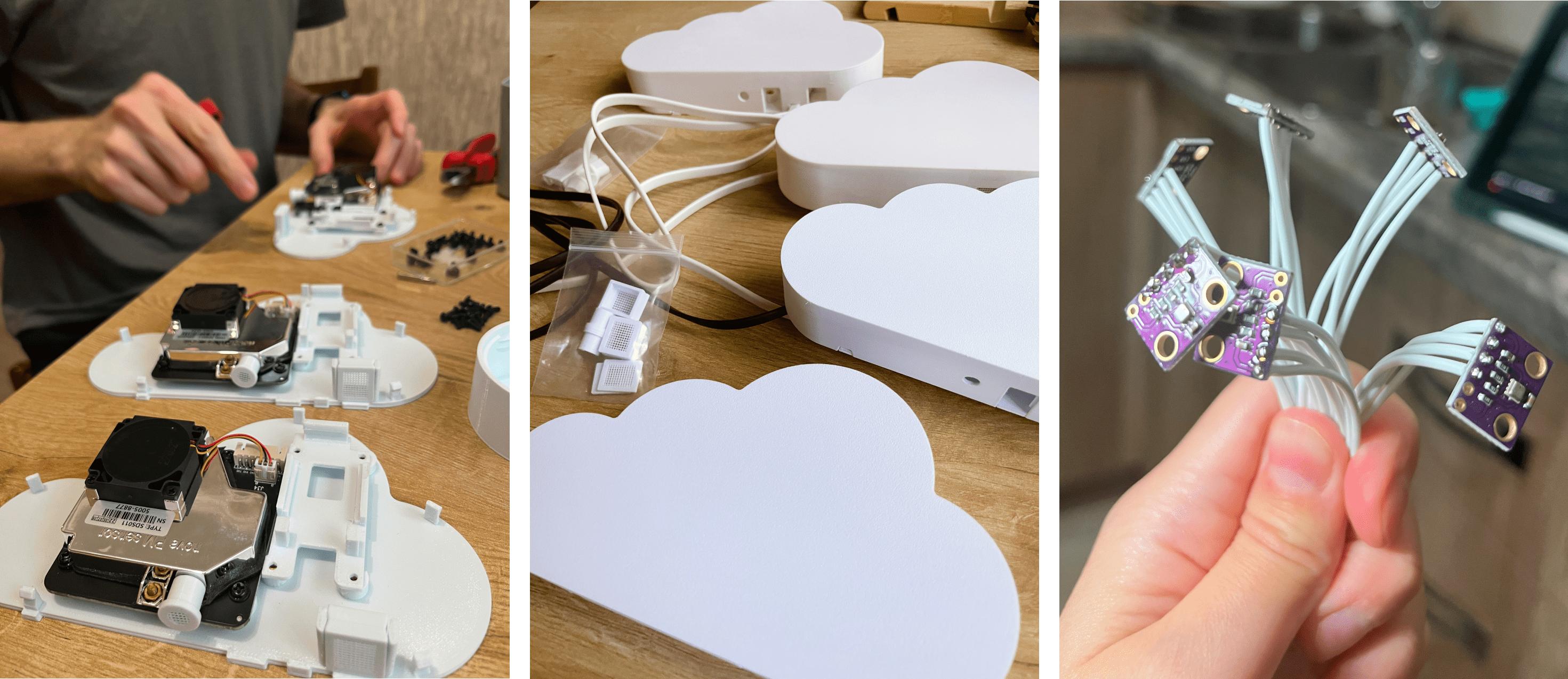 Monitoring devices
The joy of seeing the first device in operation was a turning point for Kristina. To make these device readings more accessible on a map, she created a new platform called "ArmAQI." Here, she highlighted the air pollution issue and introduced her project. Lacking programming skills, she turned to artificial intelligence for help to create a sitemap: she added information about touch devices using the code created by Chat GPT, changed it a little and made it available on the site so that people could track what they breathe at any time.
Kristina's initial investment for the first ten devices and the website amounted to 52,500 rubles, a relatively modest sum, she says.
"Many people spend much more money on pleasure: hobbies, games and entertainment. This is what gives me pleasure, I like to do something useful," explains Kristina.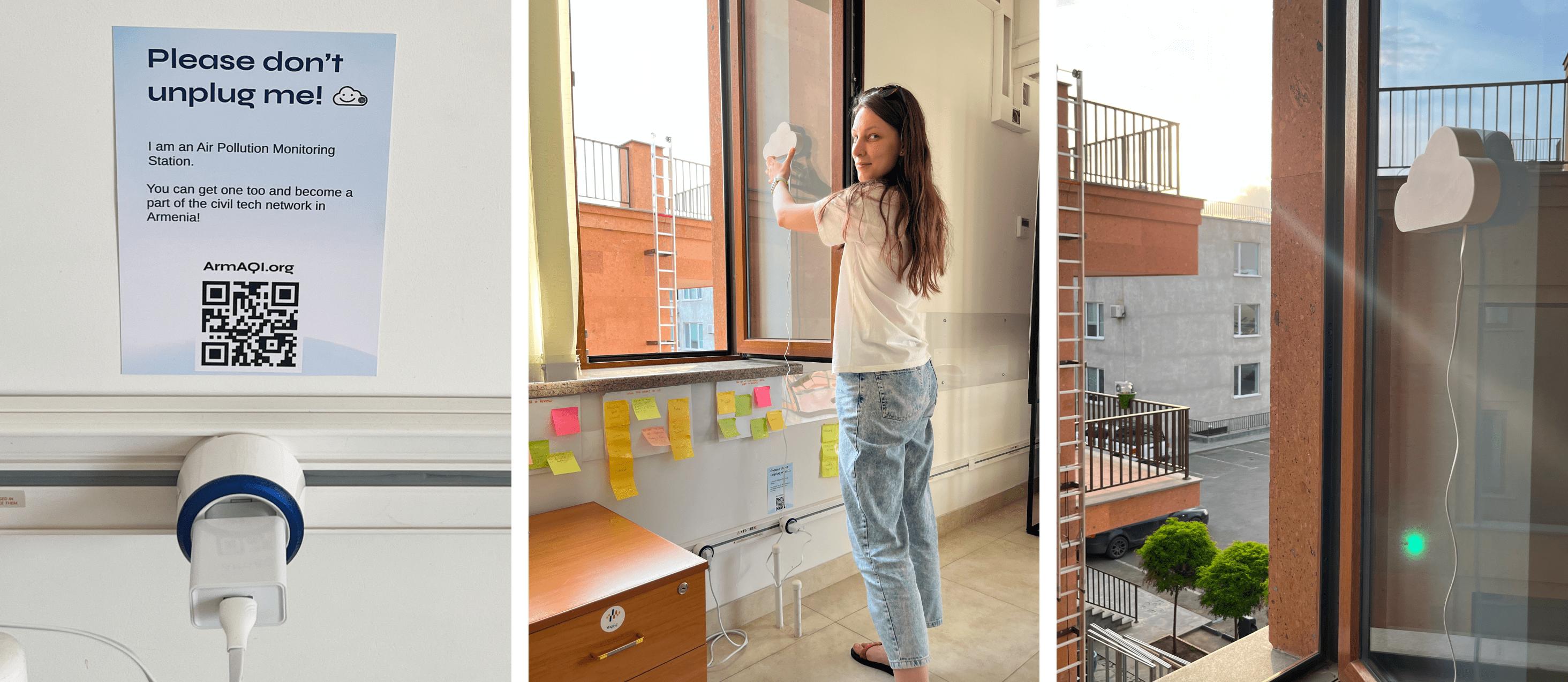 Kristina Loginova
In mid-July, Kristina shared her story of moving to Armenia and taking up air pollution monitoring. The response exceeded her expectations.
"In three days, I received about forty applications from different cities. People want to participate, install devices. Last week I had only six stations, now I do not know where to find forty new devices. I think changes are not far off," says Loginova.
Kristina's friends noted that her sensors show a better picture of air quality than the laboratory examinations conducted by Armenia's Ministry of Environment's "Hydrometeorology and Monitoring Center." Kristina explains that the methods and objectives of her project differ, as her devices are placed at varying heights and away from traffic.
To address this, Kristina plans to incorporate a feature on her website that displays the height at which each device is installed. Additionally, she aims to expand the network of monitoring stations to cover all regions and cities. She already has applications from Gyumri, Vanadzor, Goris.
Kristina Loginova says that there were air pollution monitoring stations in Moscow and St. Petersburg, which were installed by the Ministry of the Environment. Here in Armenia, Kristina has not seen such stations on online platforms, the data of which can be considered official.
Back in April, Hetq Media Factory wrote that not a single state monitoring station in Armenia is connected to international hydrometeorological platforms.
Armenia faces limitations in getting real-time air quality data due to outdated sampling methods, which provide daily or weekly averages rather than immediate readings. To obtain such data, costly automatic sampling equipment is required, which the "Hydrometeorology and Monitoring Center" lacks. The Austrian Environment Agency's research suggests that constructing a specialized automatic sampling station in Armenia would cost between 150,000 to 300,000 euros, depending on its capabilities.
In this context, the only data available on international platforms are from devices installed by individuals like Kristina Loginova.
Photo credit: Personal archive of Kristina Loginova
If you found a typo you can notify us by selecting the text area and pressing CTRL+Enter