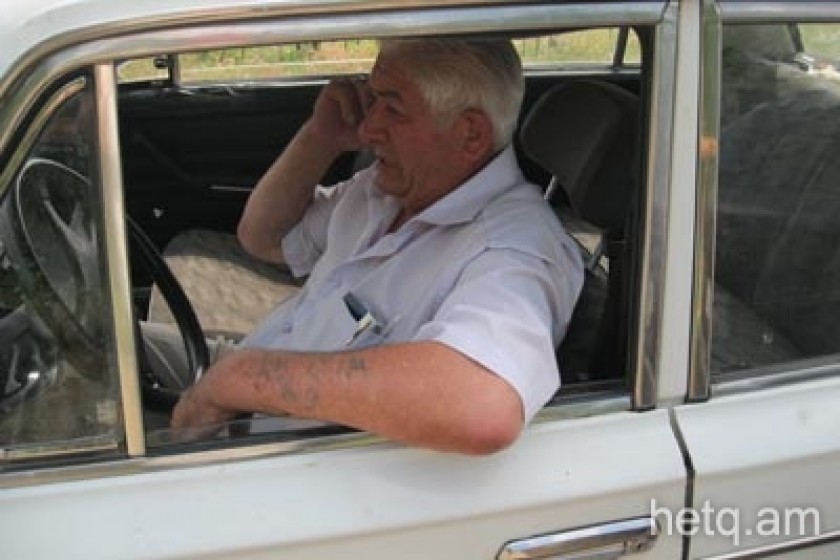 Metz Ayroum Mayor: "Don't ask me, talk to my secretary"
Papik Aroushanyan has served as the mayor of Metz Ayroum, a village mostly populated by Armenian refugees from Azerbaijan, for the past 15 years.
From our brief encounter, I got the clear impression that Mayor Aroushanyan was fed up and tired from the job.
Metz Ayroum is considered to be one of the poorer villages in Lori Marz. After driving around the fields I headed to the mayor's office at around 3pm for some information. The doors were locked.
I caught up with the mayor as he was driving through the village. I asked him what measures he had enacted to assist in the farming of village lands.
Through the car window, Mayor Aroushanyan asked me why I hadn't gone to the Department of Statistics for that information.
I replied that the department had nothing to do with the matter and that, in any event, the mayor was legally obliged to answer my questions under the local transparency governance laws.
"Wheat and grasses are in deep trouble in the village," he said, adding that he didn't know the actual numbers off hand.
"You'll have to speak to Gayan," he said.
"Who's Gayan?" I asked.
"She's the municipality's secretary. You can see here tomorrow morning."
Mayor Aroushanyan didn't wait for my next question and drove off.