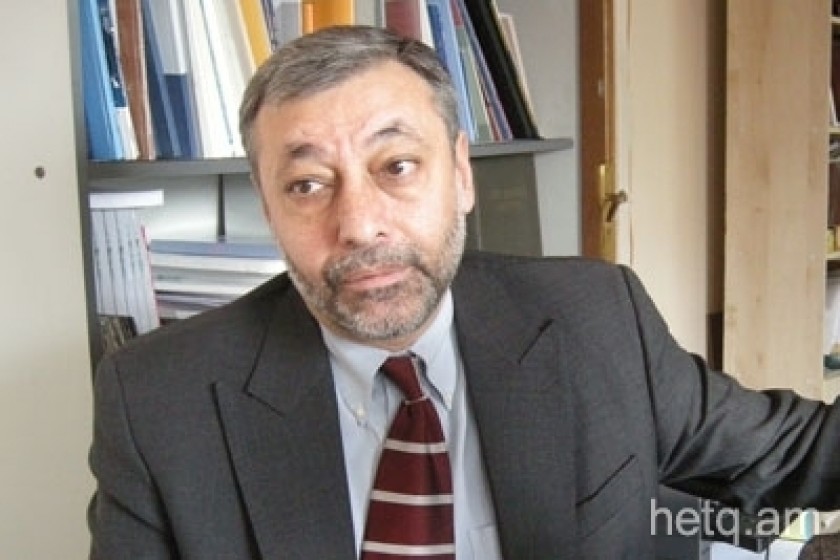 NSS Releases Alexander Arzoumanian
At 9:30 p.m. on September 6, 2007 former Foreign Minister Alexander Arzoumanian was released from the National Security Service (NSS) jail.
Charged with "money laundering" Arzoumanian was arrested on May 7, 2007 and spent four months in an NSS jail cell. On May 10, July 2, and August 31, the Court of First Instance granted NSS petitions to keep Arzoumanian in detention for two months each time. The last court ruling has not come into force since it would have applied from September 7.
This once again proves that the harsh position taken by the NSS and the court merely reflected the dictate of "higher-ups" against the former minister. And even though Arzoumanian was asked to signed a statement that he would not leave the country, it is clear that this surprise step backward by the highest authorities is the beginning of the closure of this case.
If on August 31 the NSS grounded its request to the court to keep Arzoumanian under detention in the necessity to conduct further investigation in Russia and in the presumption that the former minister might go in hiding or influence other witnesses in the case, now the same NSS maintains that it is no longer necessary to keep Arzoumanian under arrest.
No doubt the NSS has been implementing an order from the very beginning and until the very last moment didn't have any information that an order to free Arzoumanian would come from the higher-ups.
Arzoumanian's lawyer Hovik Arsenyan told us that the former foreign minister would continue to be actively involved in the political and public life. And in all probability this notorious case of "money laundering" will be closed soon as surprisingly as it was opened.