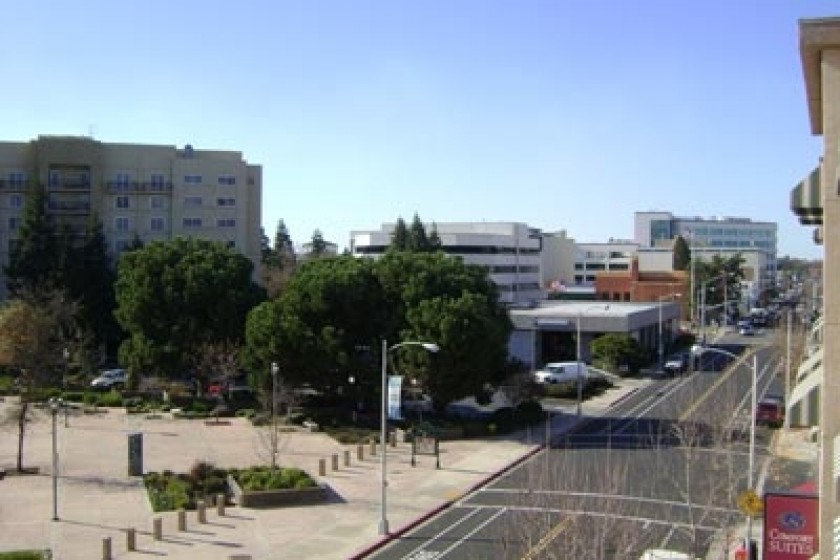 Monte's Mother Passes Away in California: Reminiscences of Our Meeting
Zabel Melkonian, mother of Armenian national hero "Monte" passed away today at the age of 92.
I had the opportunity to meet with Mrs. Melkonian when I visited the States last May. After our meeting, I jotted down the following notes.
I met up with Monte's brother Markar in the afternoon. We drove to Fresno in Markar's beat-up jeep. The plan was to have lunch at one of the local Armenian restaurants. They were all closed or had gone out of business. Fresno was a sad little town. Even the Armenian church was closed. This was the same Armenian church where General Antranig was laid to rest in 1927. As a young boy, William Saroyan worked selling newspapers in Fresno. Markar told me that he had spotted Saroyan several times strolling down the streets of Fresno. A theatre was names in Saroyan's honor. Today, Fresno is a changed town. I saw nothing of the Fresno Saroyan wrote about decades ago. Just a few old buildings awaiting the wrecking ball. Markar tells me about how he and Monte would walk around Fresno as kids. "It's amazing to think that we walked these hot asphalt streets barefoot," Markar recounts.
It's a sweltering day in Fresno. There's just the odd pedestrian out and about. We never found a place to have lunch. We walk to the Armenian cemetery. Markar tells me a few stories about the Armenians of Fresno. Armenians first arrived here back in the 1880s. Monte's mother Zabel would later tell me that hers was the first Armenian family to settle in California.
The only interesting spot in Fresno is the statute of Sassountsi Davit. It's the work of sculptor Varaz Samuelyan. During WWII, Samuelyan was a soldier from Soviet Armenia who was captured by the Germans. He eventually made his way to America, to Fresno.
Leaving Fresno, we travel to Visalia, the place where Monte was born. It was a small town of 20,000 when Monte was born in 1955. Today, it has ballooned to 120,000. Monte spent his childhood here. The house where he lived is still here. It's where his mother Zabel lives. She's reached the ripe old age of 92. She has trouble walking but her memory remains sharp. After reaching the house, Zabel tell Markar to show me some of Monte's belongings.
Zabel tells me about the Taekwondo sword and costume that Monte brought back from Japan. Markar confesses that he and Monte were two "crazy kids" growing up. "I would always be afraid hanging around with Monte. We were always getting into trouble of some sort or another," Markar tells me.
Markar tell me about the time Monte went to the store and began to uncap tens of Coca-Cola bottles. He came home with the bottle caps stuffed in his pockets. Marker says that Monte told him that Coca-Cola was doing a promotion. "Whoever sends in twenty bottle caps will win a bicycle," Markar remembers Monte saying.
"Monte sent in the twenty bottle caps a few times but never won anything. He was pretty mad," Markar says.
We then went down to the riverbank. Markar showed me the hills and forest where the two played as kids. Marker shows me the spot where Monte dived in, breaking his nose and a few teeth.
That night, I slept in Monte's old room, in his bed. Markar and I had spent a long evening reminiscing about Monte.
Markar told me about Monte's time in Beirut, in the Palestinian camps, in prison, in Artsakh. They were stories that Markar never wrote about in his book "My Brother's Road".
Lying in the bed of my fallen war comrade, I realized just how much I missed him.
If you found a typo you can notify us by selecting the text area and pressing CTRL+Enter