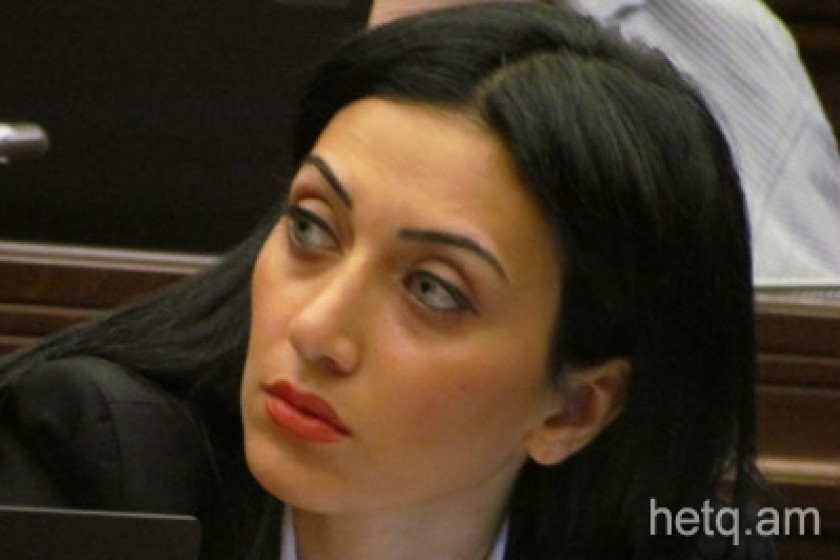 Ruling Party MPs Want to Alter Make-Up of Ethics Committee
Ruling Republican Party MPs Arpineh Hovhannisyan and Davit Haroutyunyan have introduced a proposal to change the make-up of the parliament's Ethics Committee in such a way that the regime has an equal number of members as does the opposition.
Right now, there are six members on the committee – three from the opposition and one each from the Republican Party, Prosperous Armenian Party and the Country of Law Party. ANC MP Nikol Pashinyan heads the committee.
Hovhannisyan told Hetq that she proposes to add more members from the ruling Republican Party.
When asked why she's submitted the proposal at the current time, Hovhannisyan replied that, "It is clear that the current make-up allows for the possibility that the Ethics Committee can be politicized."
Tensions rose in the Committee after the special parliamentary session on November 21, when Republican Party and Country of Law MPs failed to show up and a quorum never materialized.
The ARF then brought the incident to the Committee for debate. Davit Haroutyunyan, the Committee's Vice-President, ceremoniously left the Committee debate to signal his displeasure.