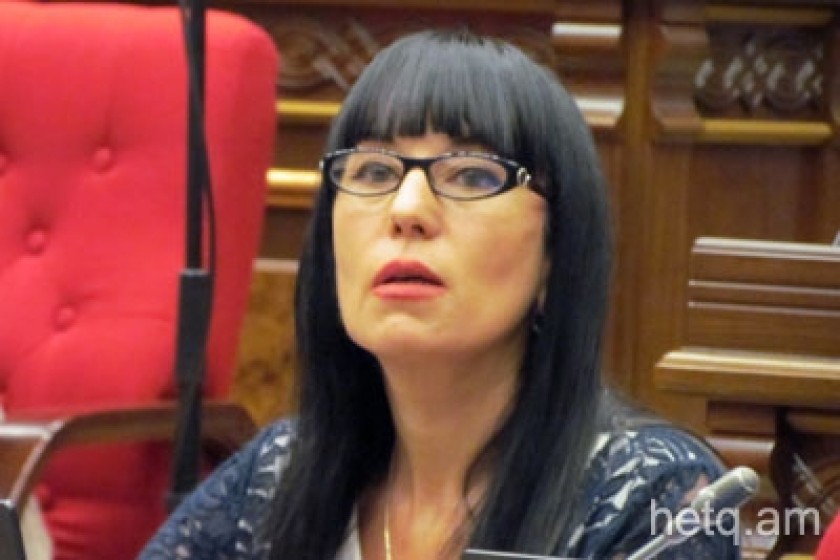 MP Nayira Zohrabyan: "Armenia's citizens worse off today than yesterday"
Prosperous Armenia party MP Nayira Zohrabyan painted a bleak picture of Armenia in 2012.
"We have nothing to be proud about, either in foreign affairs or the domestic political scene. Despite certain statements that the socio-economic situation has improved, it is clear that that even if there is a slight increase in economic growth, it has had no real impact on the life of average citizens," Zohrabyan told Hetq.
Zohrabyan noted that, in a nutshell, there can be no escaping the fact that Armenia's citizens are worse off today than yesterday. "No amount of manipulating the figures can hide this truth," she said.
She said that the exodus from Armenia had reached catastrophic proportions and that the tragedy could not be concealed.
Zohrabyan called for a serious discussion of the problems facing Armenia since solutions will not be found by pointing to the studies of various international bodies alleging that Armenia's economy is growing by leaps and bounds.