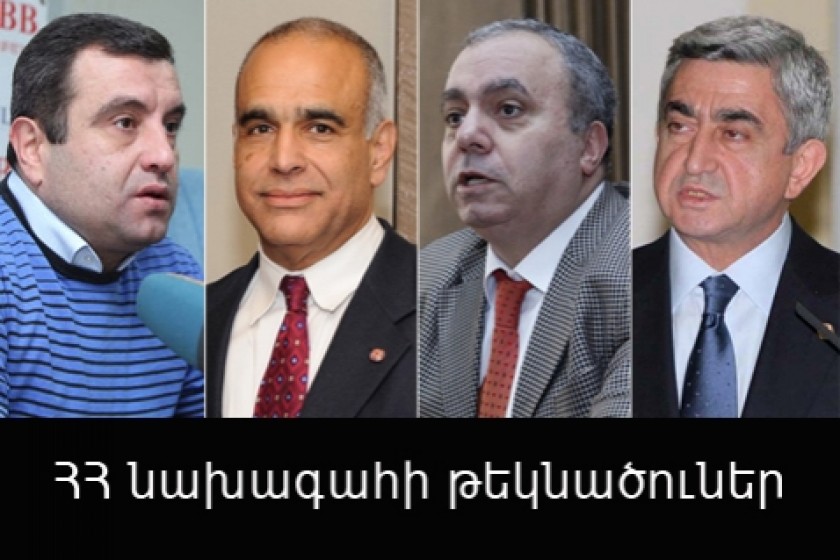 Four Candidates File Financial Disclosures: President Sargsyan the Wealthiest
Four of the eight candidates running in next month's Armenian presidential election have filed financial disclosures as required by law.
The wealthiest of the four appears to be the current president, Serzh Sargsyan.
He declared 3.899 million AMD in salary and interest income of 10.9 million AMD. Sargsyan declared 108.4 million AMD in bank deposits.
Heritage Party candidate Raffi Hovannisian declared 402,000 AMD and $51,000 in bank deposits.
Hrant Bagratyan declared 2.180 million AMD in salary as a member of parliament, one million AMD from the Armenian-Russian University, 7.342 million AMD in rental income and 9,400 Euros in dividends from the Pernod Ricard company. Bagratyan declared $65,000 in bank deposits.
Vardan Sedrakyan, an epic tale specialist, declared zero income. He did declare 9.9 million AMD in the bank.
Photo (left to right): Vardan Sedrakyan, Raffi Hovannisian, Hrant Bagratyan, Serzh Sargsyan