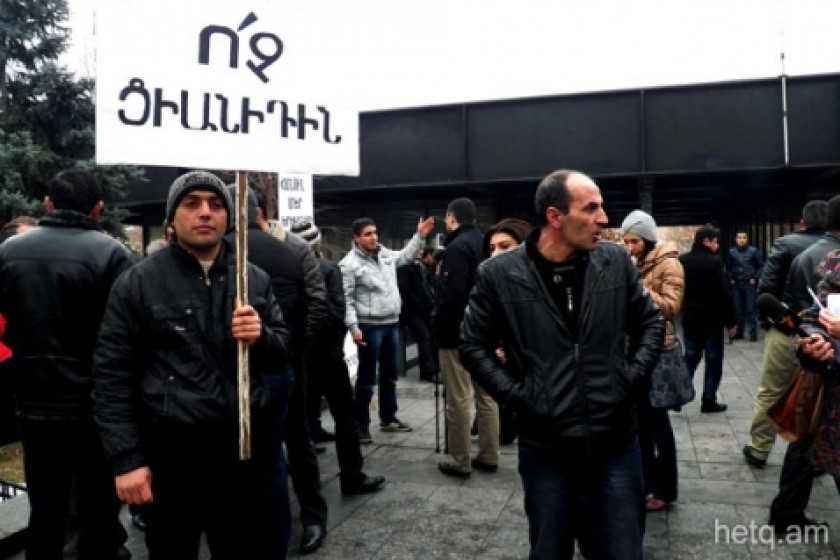 No to Cyanide Plant: Meghradzor Residents Stage Protest Outside Presidential Palace
Residents of the Armenian town of Meghradzor, the site of a planned cyanide plant, have come to Yerevan to stage a protest outside the Presidential Palace today.
Carrying banners reading "No to Cyanide" and "Think of the Children", the protestors submitted a letter addressed to President Sargsyan to the Palace's correspondence unit. They want Sargsyan to halt any such construction, arguing that a chemical plant will cause damage to the health of the local populace and agriculture.
Hetq spoke to some of the protestors from Meghradzor
Bakhshi Grigoryan - The plant is only 300 meters from our homes. They tell us they will collect the wastes and remove them. In our estimation, that is impossible. That cyanide will flow into the river where the villagers have drilled wells. The closed pit mine has been operating for 1 year and a half with no problem. But the new open pit mine will be a disaster for us.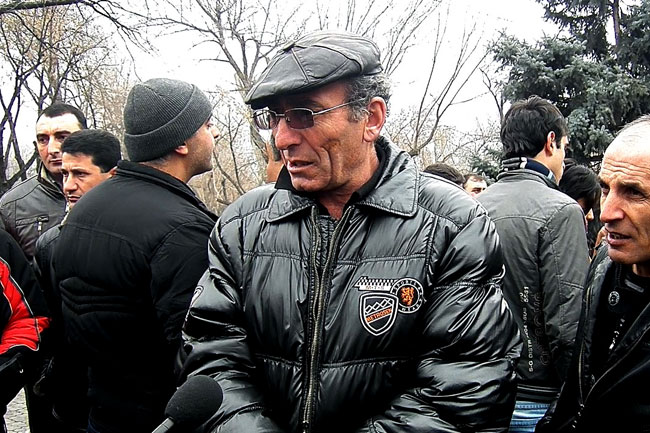 Tatoul Karapetyan - Environmentalists and scientists have told us that the village will suffer greatly. The authorities don't take our interests into consideration.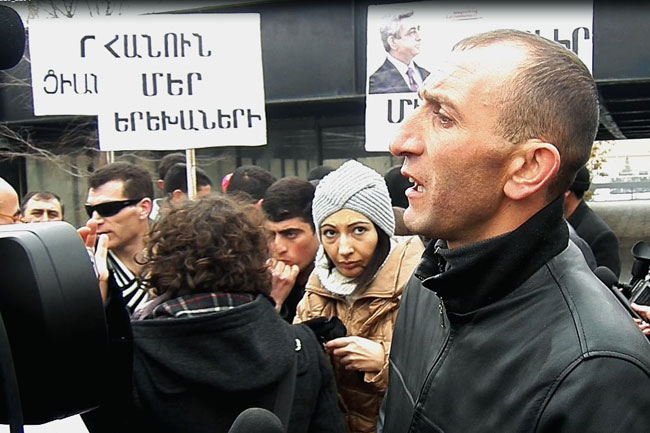 Samvel Mkrtchyan - They are showing us false scientific studies claiming that an open pit mine is safe. They also say the mine will provide jobs to the villagers. No one is ready to prevent the gold extraction process, but we oppose the construction of a new mine that will use cyanide to extract the gold. They are trying to make the maximum profit with a minimum of resources and by damaging the environment. Public hearings were only attended by plant workers and people shipped in from elsewhere.