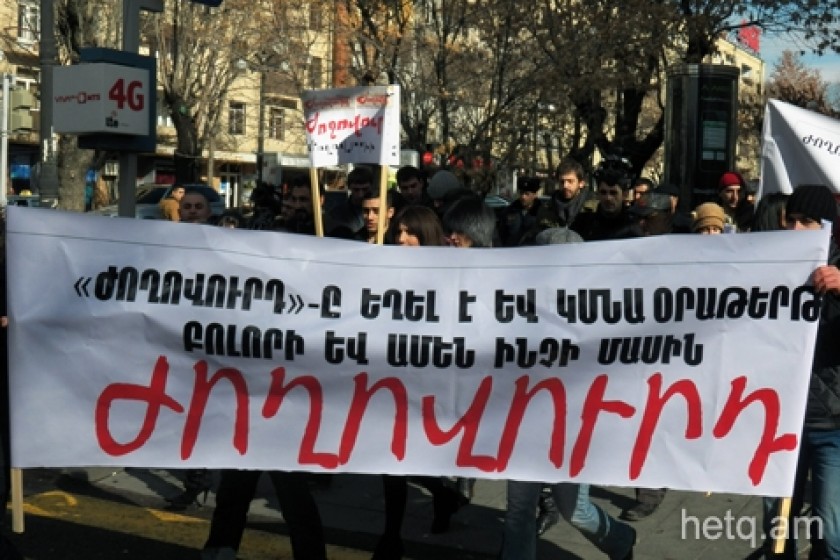 Embattled Yerevan Newspaper Supporters Take to the Streets
Supporters of the Yerevan-based daily newspaper Zhoghovourd, facing a 3 million AMD freeze of its assets, took to the streets carrying banners calling for justice and an end to the government's repression.
Editor Takouhie Tovmasyan told reporters that she was concerned that members of the Compulsory Enforcement Service could arrive any day and carry out the court order, thus threatening the paper's continued existence.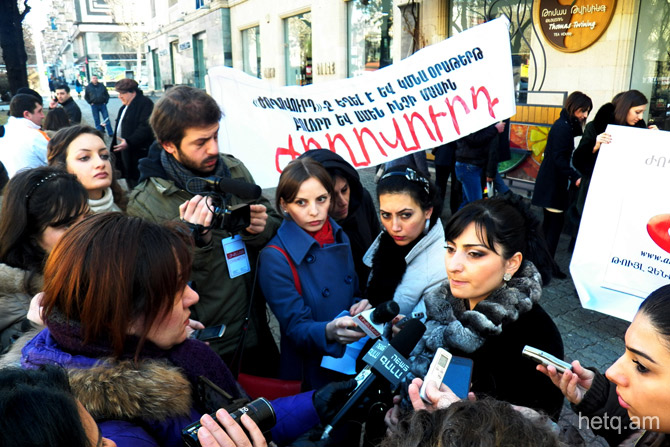 The court order stems from a January 19 slander suit filed by Yerevan Poultry Factory owner Khachik Khachatryan.
Khachatryan is arguing that the paper smeared his good name and the reputation of the factory in a September 9, 2012 article claiming that the RA Ministry of Agriculture's Food Safety Inspectorate had fined the company for selling eggs past their due date.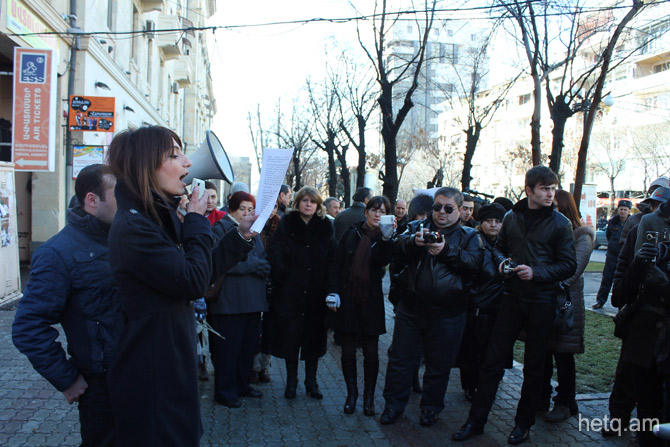 Tovmasyan noted that the information published was more than credible and thus the paper has yet to issue a retraction.
She argued that it was just another attempt to hinder the working of a free press in Armenia.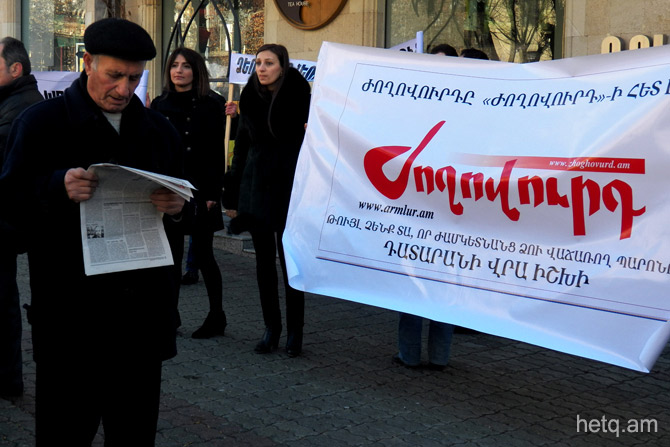 The protestors marched to the Kentron and Nork-Marash courthouse to voice their concerns.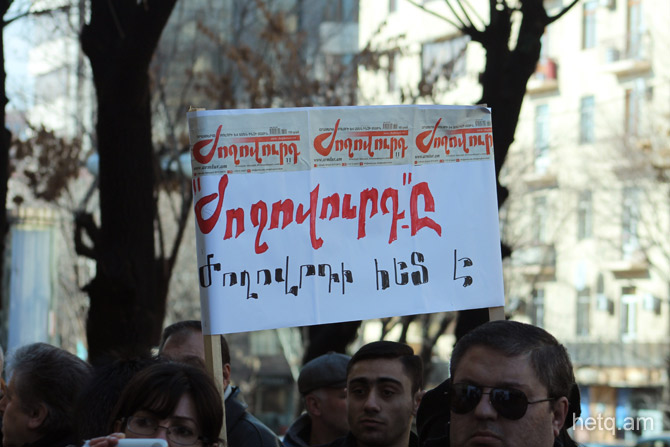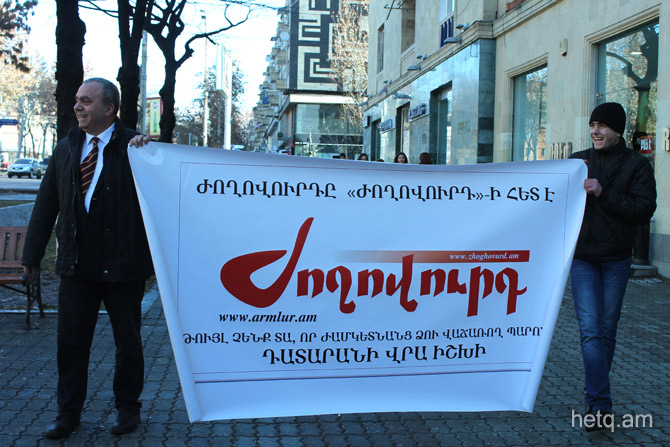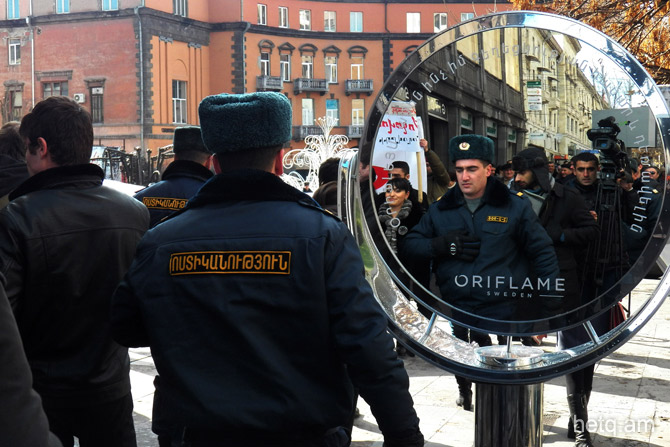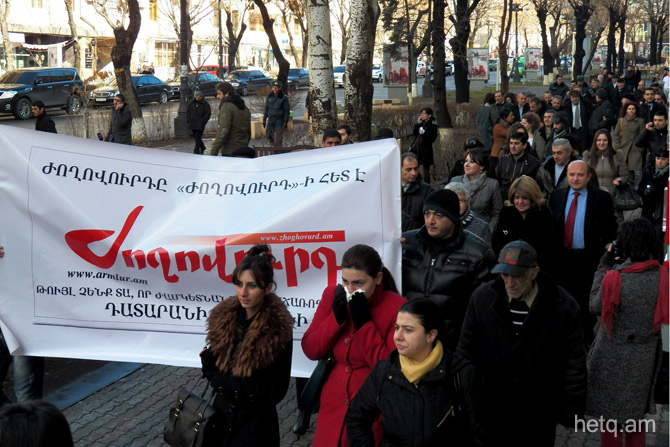 Photos by Sona Simonyan