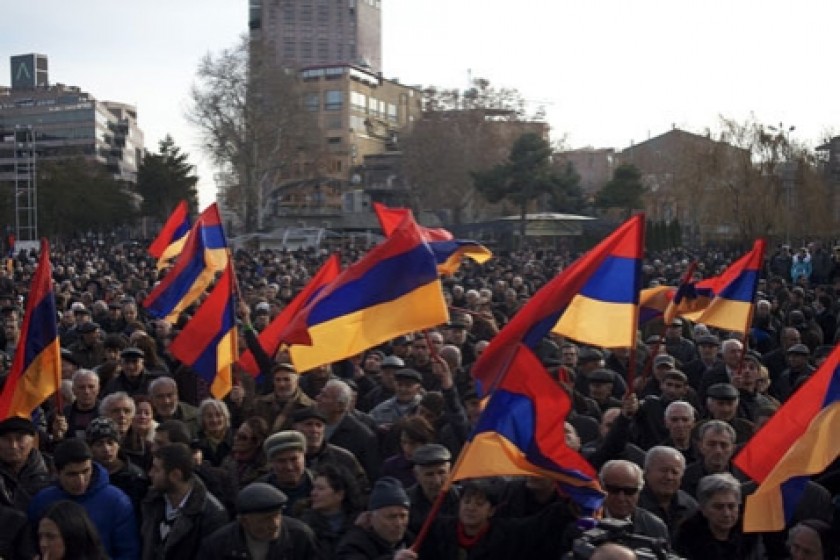 Nikol Pashinyan Addresses Freedom Square Rally; Calls on Opposition to Defend People's Vote
Firebrand HAK activist Nikol Pashinyan addressed the crowd assembled in Yerevan's Freedom Square, calling on them to transform Raffi Hovannisian's victory into a de jure victory.
Pashinyan told the crowd that contrary to the wishes of the ruling regime, the citizens of Armenia stand unbowed and unvanquished in their pursuit of justice and a free Armenia.
He also pointed out, however, that the citizens of Armenia have yet to become the masters of their own country. Nevertheless, he called on the crowd to remain defiant and wage a relentless struggle against those in power.
Pashinyan declared that the election results published by the Central Electoral Commission do not reflect the people's choice.
He said that the February 18 election once again proves the existence of an authoritarian regime in Armenia where the authorities conduct elections merely as a manner to "reproduce".
Pashinyan called on all political forces in Armenia interested in establishing a legitimate government must assist in the process to transform the February 18 election victory into a de jure victory and that they must stand united to defend the choice made by the people.