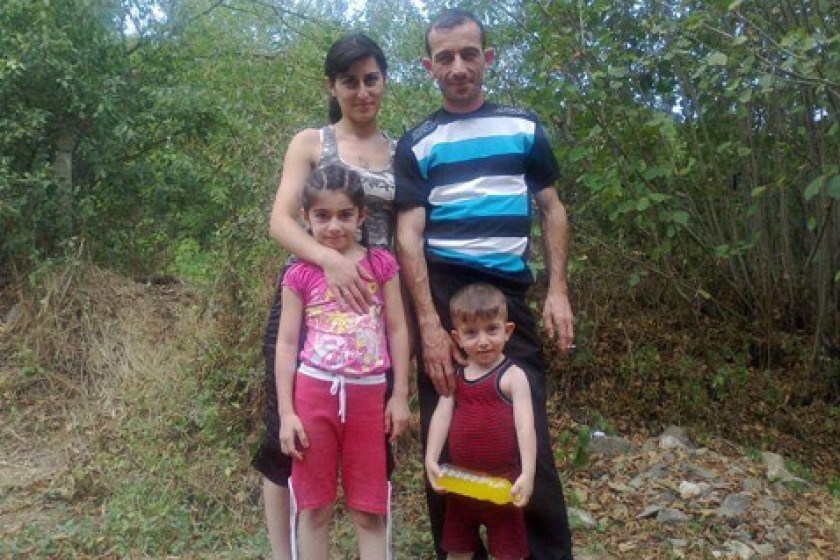 Benefit Concert Raises Medical Funds For Little Edward Arzumanyan from Artsakh
Yesterday in Stepanakert Culture and Youth Palace a benefit concert took place to raise funds to cover the medical costs of four year-old Edward Arzumanyan who was born without a gullet.
The boy had undergone a life-saving operation that used a section of his large intestine to replace the missing organ.
Edward's father Gourgen says that when the boy eats food gets constricted, warranting numerous trips to a Yerevan hospital for surgery.
The only resolution is a total transplant.
The boy's family has contacted a clinic in Israel that is ready to perform the operation at a cost of $55,000 to $57,000.
Such an amount is way beyond the reach of Gourgen, who works as a deliveryman at a local pizza shop. He fled Baku 23 years ago and has been renting a house for his family ever since.
Students set up the "Edward Arzumanyan Fund" last December and have been organizing fundraising events like yesterday's concert.
Gourgen is an Artsakh War veteran who lost his twin brother in the conflict.
Right now he says that his only hope to save his son Edward is through the kindness of others.
Those wishing to contribute to the Edward Arzumanyan Fund can do so at: Artsakh Bank, Account 22300810465301
Gourgen Arzumanyan can be reached at +37497359390 or +374971701
Email - [email protected]
If you found a typo you can notify us by selecting the text area and pressing CTRL+Enter