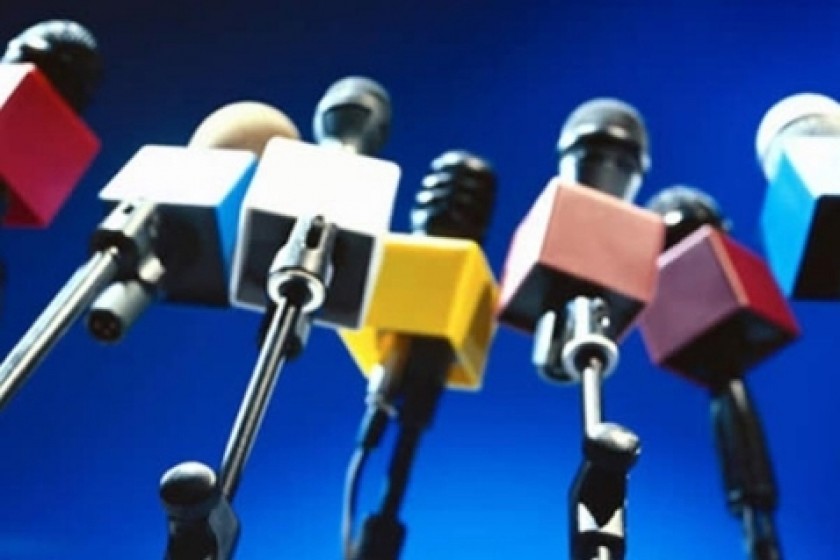 Police Register Seven Cases of Press Being Hindered on May 5
Seven incidents of reporters being prevented from carrying out their professional duties were registered by the police on May 5, the day of the Yerevan municipal elections.
Here are those incidents:
1- www.hetq.am reports that long lines of voters and delays took place in the 7/14 polling station in the Haghtanak neighbourhood and that residents of a local old-age home were being bussed in to vote.
The Hetq reporter and cameraman approached the crowd, but local election committee president Samvel Zakharyan pushed the reporter out since he didn't have his press credentials.
2- Investigator G. Manoukyan (Malatya Police) looking into an incident reported by the "Arajin Lratvakan" news site regarding a Transparency International Anti-Corruption Center bulletin that an attempt was made at the 8/05 polling station to prevent member of the press from covering the voting process.
3- At 3:30pm the police received a report about a news items in 1in.am voters were being bused in at the 4/02 polling station in Arabkir via the #71 and #40 public transport vans. Residents told Aravot.am that the Republican Party provides them transportation at every election. There were back-ups outside the polling station and the local election committee president refused to talk with reporters and yelled at them.
4- At 8:25pm, the police received a report about an "ilur.am" news item that a Kentron TV reporter was refused entry to the 7/05 polling station, after demanding a document provided by the TV company.
5- At 9pm, a report was received about a "Ditord" news item claiming that Republican Party municipal council candidate Gevorg Manoukyan was hindering the work of the press at the 8/08 polling station.
6- At 9pm, the police received a report that someone had called the Counterpart International hot-line claiming that a "168 Zham" reporter had been barred from entering the 7/34 polling station to cover the ballot count.
7- At 9:30pm, a report was received regarding a "iditord.am" bulletin that an Aravot newspaper reporter was hindered from carrying out his professional work by not allowing him to take photos.