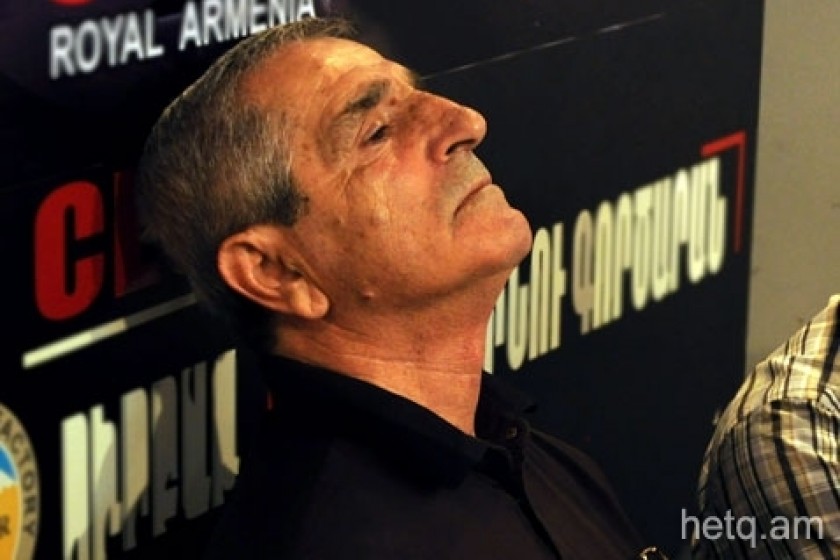 Father Whose Son Died in Shoot-Out at Syunik Governor's House Accuses Defense Ministry of Biased Investigation
The father of of Avetik Budaghyan, who was killed in a shoot-out on June 1 near the home of former Syunik Governor Surik Khachatryan, told reporters today that the ensuing criminal investigation was pure window dressing on the part of certain top officials.
Emil Budaghyan accused Defense Ministry investigators of conducting a biased examination of the incident in favor of the two main suspects - Tigran Khachatryan (son of the former Syunik Governor) and the Governor's bodyguard, Zarzand Nikoghosyan.
Just yesterday the Defense Ministry announced that Khachatryan and Nikoghosyan had acted in self-defense and thus, it was dropping the investigation.
"Armenian Military Prosecutor Gevorg Kostanyan appointed one of his investigators as a fourth defense attorney for Surik Khachatryan. Meanwhile, they waited 18-20 days to declare me as the next of kin so that I could not familiarize myself with the forensic evidence. If I had an attorney in time, I would have raised a number of pertinent issues," Emil Budaghyan told reporters.
Emil Budaghyan's other son, Artak, an Artsakh military base commander, was injured in the June 1 gun battle. The ensuing public furor led to Surik Khachatryan being replaced as Syunik Governor.
In his concluding remarks, Emil Budaghyan called on the government to do its job and punish the guilty, arguing that such impunity cannot continue.
"In the end, we are talking about a people, about humanity, and about faith in the future. Have we created this country just to destroy it?" asked Emil Budaghyan.