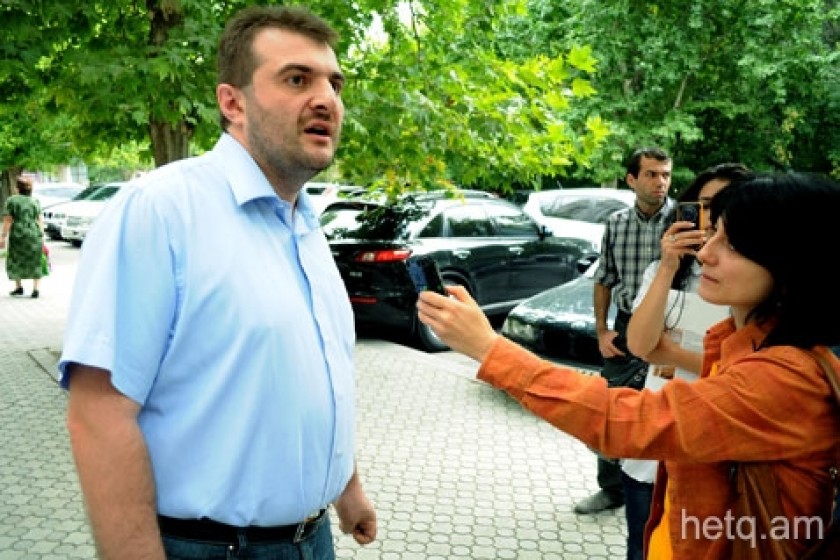 Activist Argishti Kiviryan Again Called to Testify at Prosecutor General's Office
Civic activist and Armenia Today news site coordinator Argishti Kiviryan was again summoned by the Prosecutor General's Office to testify regarding a scuffle that broke out between police and protestors on August 24 at a controversial construction site on Yerevan's Komitas Street.
Kiviryan told reporters gathered outside the Prosecutor's Office that the entire affair is politically motivated given his active participation in various civic initiatives.
This time, Kiviryan entered the Prosecutor's Office with only one attorney at his side; his wife Lousineh Sahakyan. During his last visit, Kiviryan was escorted by a phalanx of some thirty lawyers.
A handful protestors and the rest of Kiviryan's legal team waited outside for the interview to end.
A few residents of the Komitas construction site were waiting outside the building for Kiviryan to arrive in a sign of support for the activist.