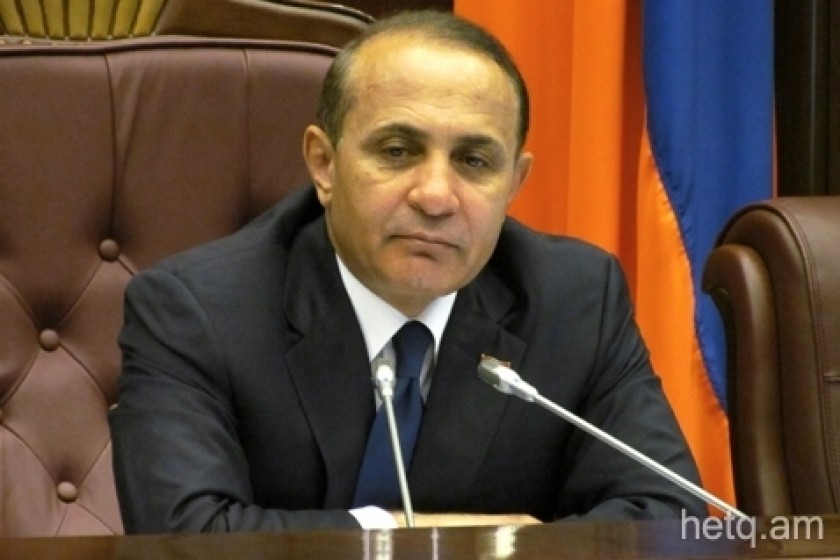 Zaruhie Postanjyan Excluded from Armenian Delegation to PACE
National Assembly President Hovik Abrahamyan has pushed through a new make-up for the Armenian delegation to PACE that has effectively left the opposition Heritage Party out in the cold.
On October 2, Heritage Party MP Zaruhie Postanjyan grilled President Serzh Sargsyan at a PACE session in Strasburg about his alleged million dollar gambling losses at various European casinos.
Postanjyan was widely criticized for her remarks by the ruling Republican Party and it now appears that the Armenian government is getting payback.
Heritage will no longer have any seats on the Armenian delegation to PACE.
The revamped composition is as follows: Republican Party (two seats and one alternate), Prosperous Armenia (one seat and one alternate), HAK (one seat), and one substitute spot to Rule of Law and the ARF.
According to the new composition of the Armenian parliamentary delegation, the ruling Republican party will have nine spots, Prosperous Armenia – five, and one apiece to HAK, the ARF, Rule of Law and Heritage.
After Postanjyan made her remarks, during which she also labeled Sargsyan as an "illegitimate" head of state, National Assembly President Hovik Abrahamyan labeled her statement as slanderous, arguing that it violated parliamentary regulations and Armenian laws.
At the time, Abrahamyan said he would take measures to ban Postanjyan from the delegation.
In response to today's decision, Postanjyan described the move as "authoritarian" and said that "difficult days" awaited Abrahamyan and his fellow party members.