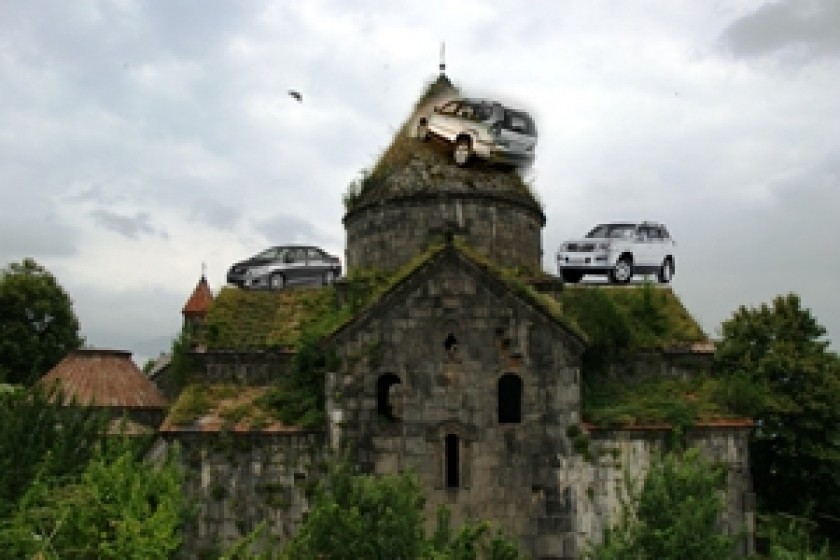 Etchmiadzin: Buying Fancy Cars Instead of Preserving Churches?
In a statement issued today, the civic organization "We Will Not Remain Silent" refers to a new bite in Arm Info which claims that during the past year the Holy See of Etchmiadzin has purchased 7 Toyota autos worth $309,000.
The same ArmInfo source alleges that Etchmiadzin has purchased Toyota and other autos in past years as well and that no VAT is applicable.
The group reminds the public that only a few days ago Etchmiadzin Info Coordinator Vahram Melikyan stated that the church doesn't have the funds needed to renovate Sanahin and other religious sites on the verge of ruin and that they are dependent on the largess of benefactors.
"We Will Not Remain Silent" points out that while the finances of the Armenian Apostolic Church remain a mystery, it can be inferred from the lavish lifestyle of many top clergy that the church is more than holding its head above water.
The activists then argue that even if it was true that the church was financially strapped, then why are scarce resources going to build a new seat for the Catholicos in downtown Yerevan rather than saving a religious monument from ruin.
In conclusion, the group says that "the Armenian Apostolic Church has lost the pulse of the people and has lost sight of society."
If you found a typo you can notify us by selecting the text area and pressing CTRL+Enter