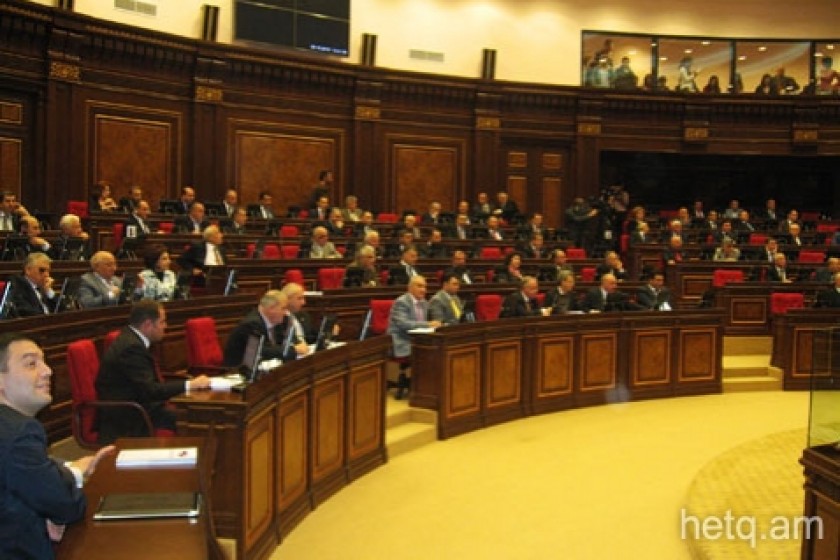 Armenia's Ruling Coalition Backs Its Own Version of Natural Gas Ad-Hoc Committee
While the government majority in Armenia's parliament on Feb. 5 quashed a proposal by the opposition to create an ad-hoc committee to look into the country's foreign debt accumulated since 2011 in the natural gas supply sector and to review the price of the fuel, today the ruling coalition parties floated the idea of creating a similar committee but with different powers.
MP Davit Haroutyunyan, Chairman of the Standing Committee on State and Legal Afairs, introduced the initiative saying that the opposition's idea was shot down because it was "politically motivated"
Haroutyunyan said the issue was very delicate and must be tackled with a balanced approach.
On December 2, 2013, the Armenian legislature has already approved the sale of the government's remaining 20% share in HayRusGazArd to Russia and has awarded Moscow the monopoly of providing natural gas to Armenia for years to come.
The ruling coalition now argues that an ad-hoc committee be established to review and reach conclusions of natural gas related issues of public concern.
If established, the committee will have a total of ten members – 4 from the majority Republic Party, 2 from Prosperous Armenia, and one each from Rule of Law, ARF, ANC and Heritage.
The committee would have until November 8 to provide its assessment and conclusions to the parliament.