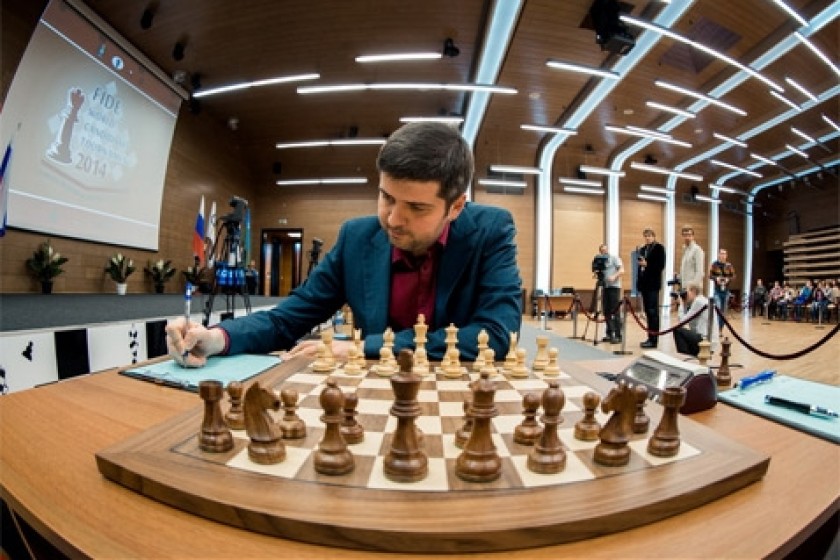 Aronian and Anand Both Play to Draws in 11th Round
In eleventh round action today at the FIDE 2014 World Candidates Tournament in Khanty-Mansiysk Levon Aronian played to a draw with Peter Svidler.
Tournament leader Viswanathan Anand also drew with Vladimir Kramnik.
Thus, Aronian remains in second place, trailing Anand by one point. (7 to 6)
If Sergey Karjakin beats Veselin Topalov, he can tie Aronian for second place.
Tomorrow, Aronian takes on Kramnik.