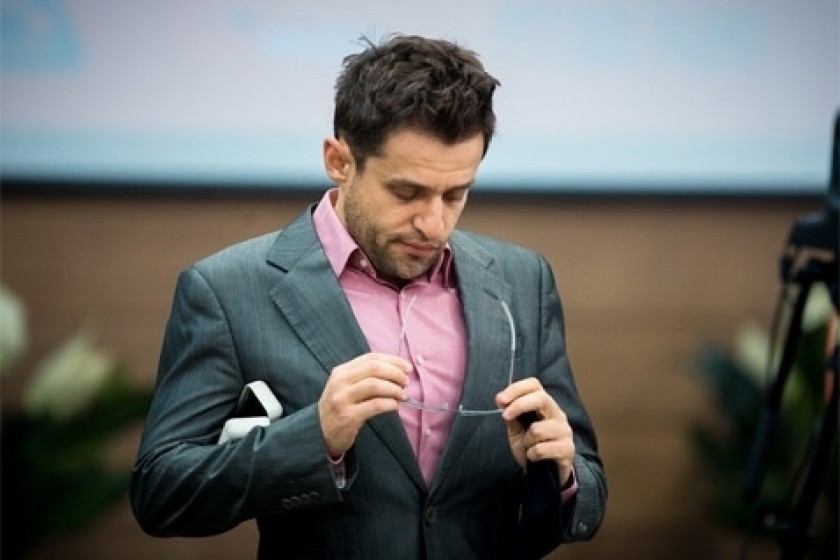 Aronian Falters Again; Anand to Challenge Carlsen
With today's loss to Dmitry Andreikin during the 13th round of the 2014 FIDE World Candidates Tournament at Khanty-Mansiysk, Levon Aronian is out of the race to challenge world chess champion Magnus Carlsen.
That right now belongs to former world champ Viswanthan Anand who drew today with Sergey Karjakin.
Anand nows stand atop the leader board with 8 points and thus tomorrow's final 14th round matches will have no impact on the standings.
Kramnik, Andreikin, Mamedyarov and Aronian all follow with 6.5 points.