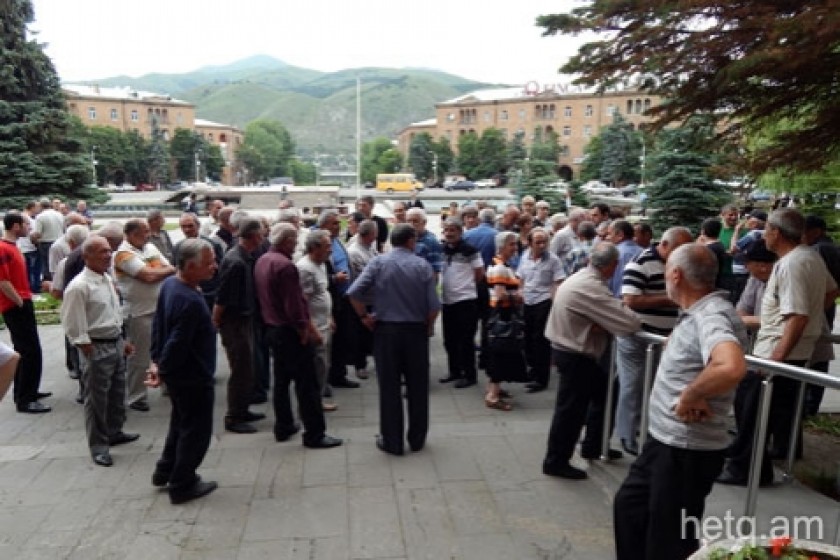 Chemical Plant Workers Demonstrate in Vanadzor; Demand Back Wages
Demanding more than one year in back wages, some 200 Kimprom factory demonstrated outside the company's headquarters in Vanadzor.
The demonstrators represent the 700 factory workers that haven't been paid for over a year.
Plant general director Alexander Mengiryov refused to meet with the irate employees so they walked to the Lori Provincial Administration, demanding to meet with Provincial Administrator Artour Nalbandyan.
Acquiescing to their demand, Nalbandyan told the workers that the financial health of the company was being reviewed and that a freeze had been placed on KimProm's assets.
The workers also wanted to know the name of the company's owner, which has remained a secret to them.
They also demanded a sit-down with Armen Movsisyan, the former Armenian energy minister who's currently a presidential advisor, who had broken his promise to visit the plant.
KimProm workers say they will stage another protest outside the plant on June 25.