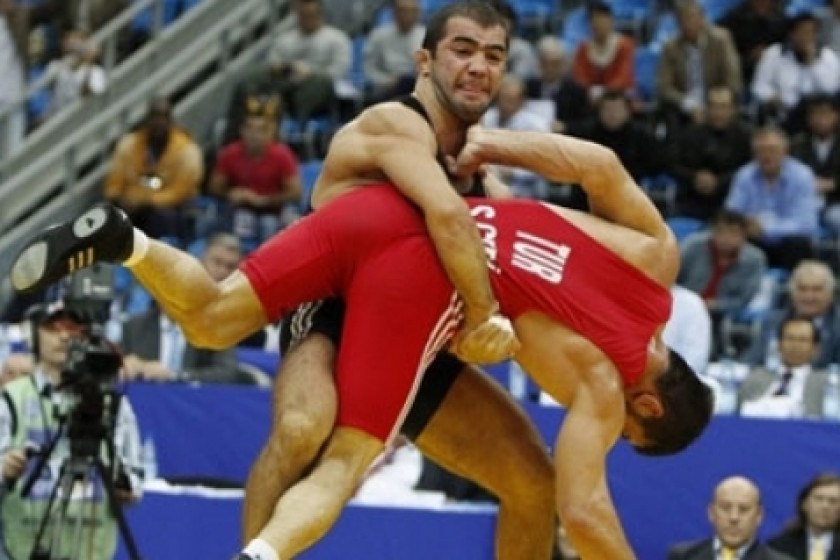 Armenian Makes it to the Final at Tashkent World Wrestling Championship
The star of the Armenian team at the 2014 World Wrestling Championship taking place in Tashkent has to be Arsen Julfalakyan in the 75kg Greco-Roman classification.
While other team members have been thrown to the mat early on in defeat, Julfalakyan has made it through to the finals.
And no wonder, Julfalakyan won the silver medal in the event in 2010 and won third place in 2011 and 2013.
Julfalakyan crushed Elvin Mursaliyev (Azerbaijan) in the 1/16 Final by a score of 9-0.
The Armenian then went on to beat Florian Marchl (Austria) in the 1/8 Final and Juan Escobar (Mexico) in the Quarter Final.
In his Semi Final match Julfalakyan squeezed out a victory over Zurabi Datunashvili (Georgia).
Julfalakyan meets Neven Zukaj (Crotia) in the Final later today.