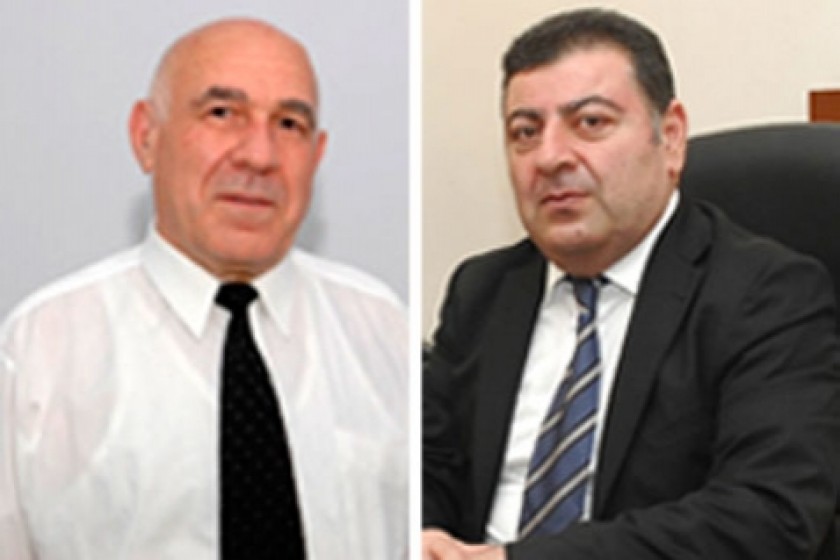 Hetq v Environment Ministry: Judge Admonishes Official for Impertinence in Court
The trial pitting the Investigative Journalists NGO and Armenia's Ministry of Nature Protection regarding the latter's refusal to provide copies of permits dealing with the importation of endangered animal species to Armenia concluded today.
The Investigative Journalists NGO (the publisher of Hetq) Hetq had made the request, seeking to obtain the copies of export, sale or transport permits of rare animals as regulated by the CITES for the period 2010-2013, for an investigative series it was working on entitled "Dangerous Monkey Business: Armenia's Links to the Illegal Trafficking of Endangered Species."
The ministry refused, arguing that such documents contained 'secretive material'. It merely provided a list of animals imported to and exported from Armenia.
After this initial refusal by the ministry to provide the copies of the permits, Hetq suggested that any 'secretive details' be blacked out. The ministry again refused and sent the same list.
At today's trial Levon Gevorgyan, who head the ministry's legal division, reiterated the position that such permits contain business and personal secrets and as such cannot be provided.
Gevorgyan was flustered, however, when the court viewed a video tape showing a ministry official providing the same information demanded by the Investigative Journalists NGO to foreign reporters.
When asked by the judge for an explanation, Gevorgyan could only say that the documents were provided to the foreign reporters as a result of a misunderstanding.
"That information was provided by a ministry staffer due to a misunderstanding," Gevorgyan told the court. "It wasn't an official act."
When Judge Samvel Hovakimyan inquired whether the staffer had been reprimanded, Gevorgyan replied that the individual, who heads the ministry's bio-resources agency, is an "academic" type who can't be reprimanded.
When Investigative Journalist attorney Grisha Balasanyan asked Gevorgyan if the criminal case hadn't increased public attention to the issue of endangered animal trafficking, the ministry official derided such a notion.
"No. Why would monkeys interest anyone? There are so many issues out there. Go cover them," Gevorgyan responded.
Hearing this, Judge Hovakimian admonished Gevorgyan for his impertinent attitude.
The court will issue its verdict on December 8.
Photo (from left): Levon Gevorgyan, Judge Hovakimyan