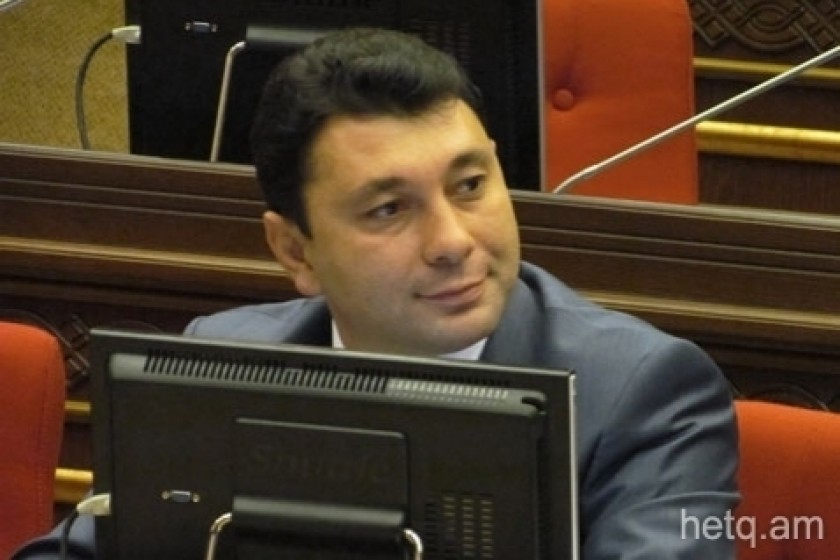 Spelling Squabble Over Greek and Assyrian Genocide Bill: Lower or Upper Case?
An squabble over spelling engulfed the Armenian parliament during a debate today regarding a bill to condemn the genocide of Greeks and Assyrians by the Ottoman government during 1915-1923.
While the bill, introduced by Deputy Speaker Edvard Sharmazanov (of Greek extraction) was supported by all parliamentary factions, a debate ensued over the lower case spelling of the two nationalities.
The bill states that 1-1.1 million "greeks" and 250-300,000 "assyrians" were massacred or deported by the Ottoman government and that these events must be recognized as genocide.
Prosperous Armenia Party MP Hovhannes Margaryan took umbrage that the two nationalities were spelt in the lower case while the perpetrator, the Ottoman government, was spelt in the upper case.
Margaryan demanded that the bill's spelling should be modified as follows – Greeks and Assyrians. He also demanded that Ottoman be spelt "ottoman" as a sign of displeasure.
Sharmazanov retorted that he supported the content and not the form of the bill and that he was not all powerful to rewrite the laws of Armenian orthography.