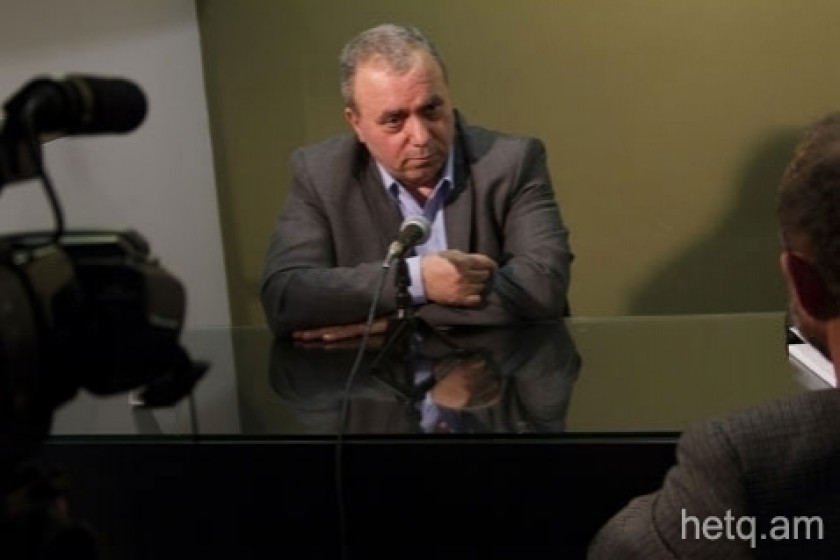 MP Hrant Bagratyan - 'Punish Those Responsible for Armenia's Dire Economic Situation'
Hrant Bagratyan, a former Armenian prime minister who now serves as an Armenian National Congress (HAK) MP, criticized the government for not taking action to save the economy from destruction.
Bagratyan's critique, and that of other opposition MPs, began yesterday during a debate regarding the actions of the country's State Commission for the Protection of Economic Competition (SCPEC).
Glancing towards SCPEC President Artak Shaboyan, Bagratyan said, "Go tell your leaders that we are headed towards ruination. The republic is being extinguished. We have been sitting on a $10 billion GDP for the last ten years because of them."
Bagratyan called for those responsible for Armenia's dire economic situation to be punished.