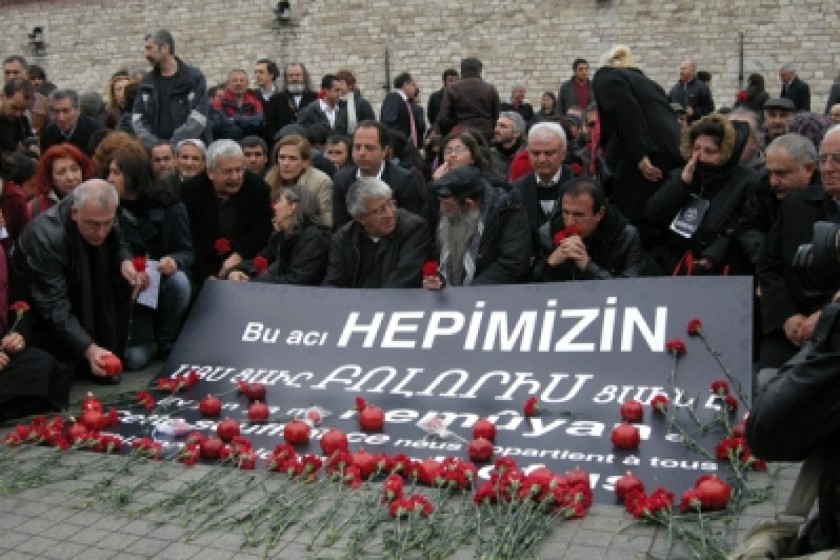 Istanbul, April 24 - Paying Homage
Today, the 96th anniversary of the 1915 Armenian Genocide, commemorations took place in five Turkish cities – Istanbul, Ankara, Izmir, Diyarbakir and Bodrum.
The largest event, entitled "This is Our Pain", took place in Istanbul. Around 200 people showed up to pay their respects to the victims of the Genocide.
Large numbers of police were on hand since, a few meters away, another protest was being staged by the Marxist-Leninist "People's Liberation Party". This group had unfurled a large banner displaying Mustafa Kemal and Lenin along with anti-Armenian slogans. There were no confrontations between the two groups.