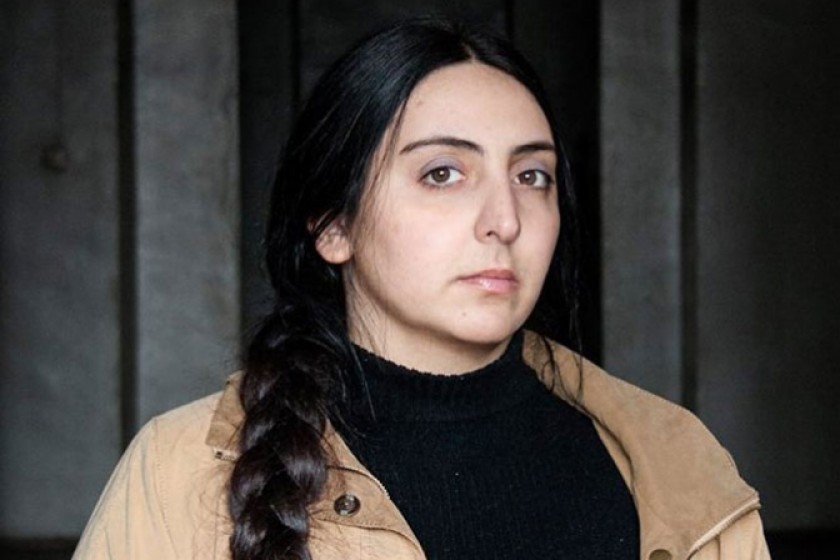 Appeals Court Throws Out Suit Filed by Skizb Media in Copyright Case
Armenia's Civil Appeals Court on January 21rejected an appeal filed by Skizb Media Kentron seeking to overturn a decision handed down by the Kentron and Nor Nork Court of Jurisdicton.
The latter had partially decided in favor of writer and commentator Arpi Voskanyan (photo) who had taken Skizp Media to court over copyright issues.
The case dates back to 2012 when the 1.in.am website (a branch of Skizb Media) republished a poem of Voskanyan's that appeared in the Haykakan Zhamanak newspaper website without her consent or knowledge.
Voskanyan then demanded that the website remove the poem or pay her a fee to use it. These demands were never met. The website argued that it had the right to use the poem given that a live link had been provided to the Haykakan Zhamanak newspaper.
The lower court found that 1in.am had not violated Voskanyan's copyright by making certain changes to the poem and using her photo. However, the court found that 1in.am had indeed violated Voskanyan's copyright by using the poem to announce a song competition.
In its decision, the court partially found in favor of Voskanyan and ordered 1in.am to pay her 100,000 AMD in damages.
Skizb Media then filed its appeal, arguing that the lower court had made a technical error and that Voskanyan's poem couldn't be considered "news material".
The Administrative Appeals Court, in rejecting the appeal by Skizb Media, found that the lower court had made no mistakes in formulating its decision.