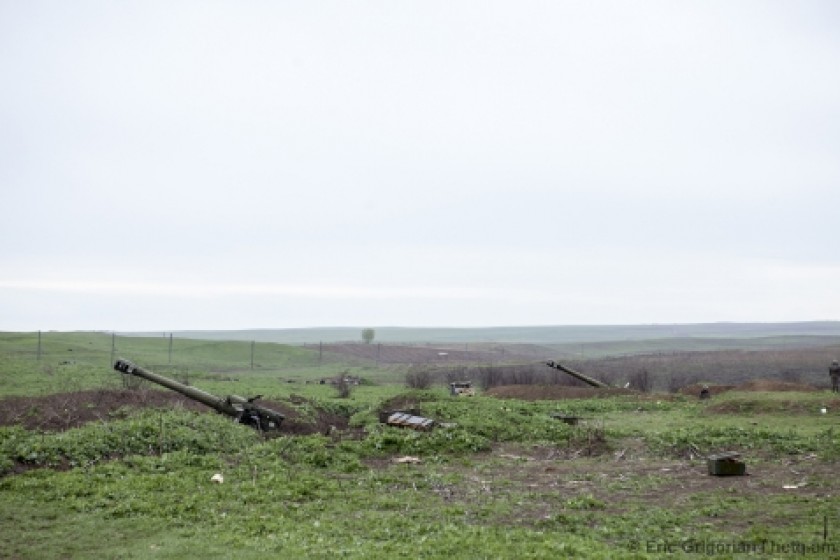 Hetq Editor: Mataghis Never Captured; Combatants from Turkey Suffer Heavy Losses
Reporting from Artsakh, Hetq Chief Editor Edik Baghdasaryan says that there is no truth to the claim made yesterday by Azerbaijan that it forces had captured the village of Mataghis in the northeastern district of Martakert.
"There were heavy clashes there yesterday. Azerbaijan's military used all its arsenal in that direction. We suffered casualties, as reported by the Artsakh Defense Army. The Azerbaijani military staff figured that Armenian forces would retreat and that their forces would then triumphantly enter Mataghis. Just the opposite happened. After the artillery barrage, the Armenian forces responded in kind, picking them apart with precise strikes."
Baghdasaryan reports that the retreating Azerbaijanis left their dead behind. He says he will try to ask the Karabakh authorities what will become of the corpses. Are negotiations underway to return them?
Baghdasaryan says that various Artsakh Defense Ministry reps have confirmed the presence of armed combatants from Turkey fighting alongside Azerbaijani soldiers.
"They suffered the most losses and they started the panicked retreat," says Baghdasaryan.