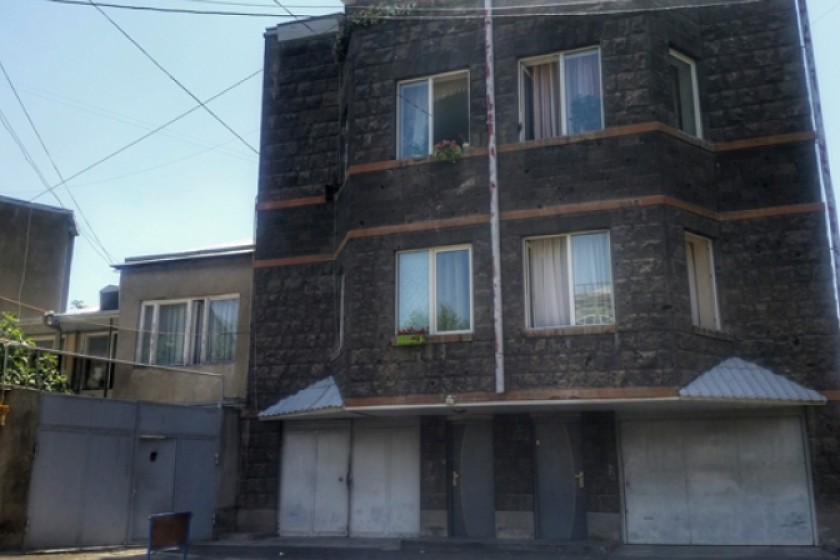 Residents of Yerevan's Erebouni District Sickened by Police Tear Gas
A two-month old baby in the Erebouni district of Yerevan, the site of last night's clashes between demonstrators and police, had to be taken to a local hospital after suffering respiratory problems due to the tear gas fired by law enforcement.
Sona Paytyan, the aunt of little Stepan, told Hetq that residents along Khorenatsi Street suffered due to the foul smelling gas.
"We took Stepan to the hospital just to be safe. Doctors said his blood oxygen levels were a bit depressed so they gave him oxygen. They kept him hospitalized overnight. Stepan is fine now," Paytyan said.
The tear gas also affected Karineh, a resident of nearby Zavaryan Street.
"I was out walking with my grandson last night when I heard the explosions. They didn't sound like fireworks but like missiles. My eyes started to tear and I felt nauseous," she said.
Karineh said her elderly mother was sitting on the outside balcony when the police shot off tear gas canisters.
"She still feels a bit nauseous," Karineh said, adding that her daughter and her children are in town on vacation from Germany for the second time.
"They visited the first time and the April four-day war broke out in Karabakh. This time, there were clashes. They haven't been able to relax normally. They can't leave the house," said a frustrated Karineh.