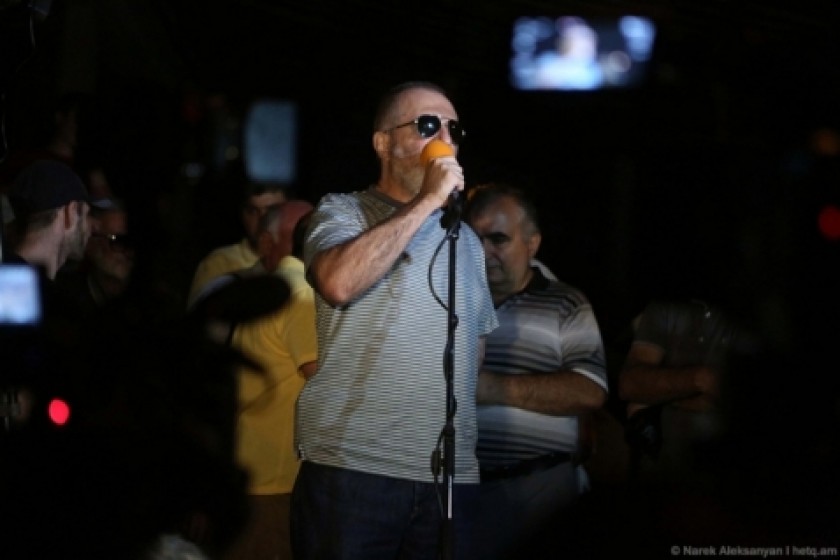 Lawyer: Yenikomshian Being Detained in Deleterious Conditions
Nikolay Baghdasaryan, lawyer for jailed Founding Parliament member Alek Yenikomshian, says his client, who is blind and has one arm, is being kept in conditions deleterious to his health.
"Yenikomshian cannot eat or move about normally. The conditions at the detention center are bad," said Baghdasaryan, who visited Yenikomshian one hour ago.
Arrested yesterday, Yenikomshian has yet to be officially charged and Baghdasaryan believes the opposition activist was arrested merely to stop him from leading demonstrations that have begun surrounding the seizure of a Yerevan police building by the armed Sasna Dzrer group on July 17.
The lawyer has called on Armenia's Human Rights Defender to intervene.