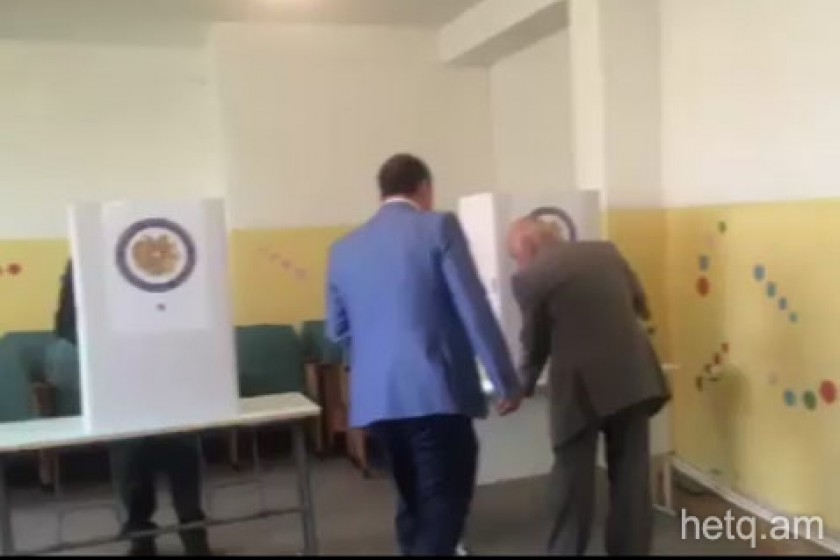 Long Lines Lead to Ballots Being Filled Out in the Open
By Zara Manucharyan
There are lines of voters waiting outside the 7/39 and 7/40 polling precinct in Yerevan's Malatya-Sebastia district.
There are also lines inside the polling station, causing many impatient voters to fill out their ballots in plain sight.
Earlier this morning, at 7/39, the machine taking fingerprints broke down several times.
At 7/40, election committee president Roubik Hakobyan, of the Prosperous Armenia Party, twice entered the voting booth to assist voters.
As of 2 p.m., 560 voters cast ballots at 7/39, and 653 at 7/40, out of a total 1,827 eligible voters.