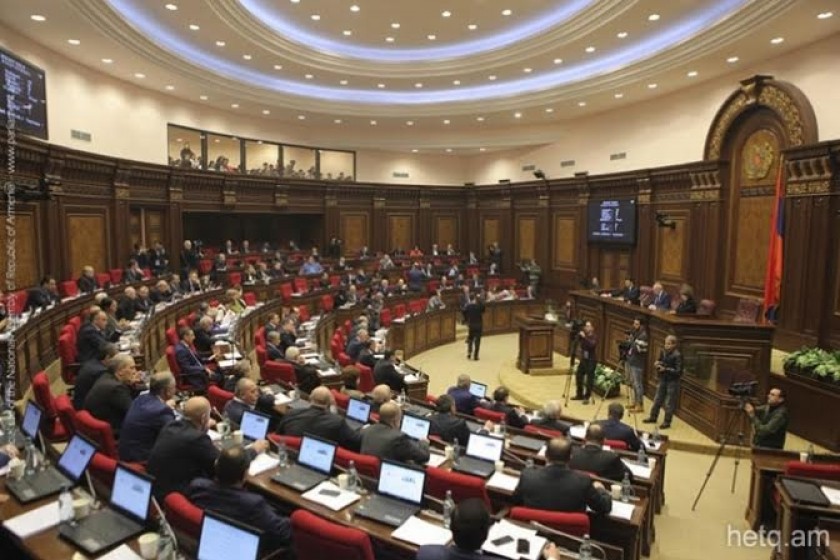 Heated Debate: Armenia's National Assembly Deliberates State Property Privatization Bill
Among more mundane matters, MPs debated a controversial bill designed to privatize several state-owned facilities at today's special session of Armenia's National Assembly convened by the government.
Among the items on the agenda, apart from the creation of Corruption Prevention Commission, and changes/amendments in the laws on Public Services Regulatory Authority, administrative division of Armenia, local government, there was a bill on State Property Privatization Program for 2017-2020.
The bill has recently become the subject of heated discussions on social networks. The bill has been drafted by the government-affiliated State Property Management Department. There was no public participation in the planning or discussion of this bill, as the government didn't find it necessary.
As stated in the bill, it is planned to privatize a number of state companies and enterprises with state shares to increase their efficiency through investments by commercial organizations, to preserve jobs, to foster the increase of state and municipal budgets.
According to the list, some medical centers are also subject to privatization, in particular, the Fanarjyan National Center of Oncology Center, the Scientific Center of Traumatology and Orthopedics, the Scientific Center for Radiation Medicine and Burns, the Scientific-Medical Center of Dermatology and STD, the Oshakan Pediatric Rehabilitation Center, Dilijan Children's TB Sanatorium, the Clinic of Neurosis, and the Polyclinic of Yerevan Railway and Republican Speleotherapeutic Center.
There was an active discussion on Facebook yesterday about privatizing the Oshakan Pediatric Rehabilitation Center.
Zara Batoyan, a member of Yerevan's Municipal Council, wrote on her Facebook page: "The Ministry of Health decided to close Oshakan Children's Rehabilitation Center, which annually serves 130 children, providing them with rehabilitation services. They justify it by saying they cannot renovate the center, and are redirecting children with disabilities to the Kosh Center. Instead of opening new centers, the government closes the few existing ones. And, most importantly, this issue was not discussed with anyone. Moreover, they do not take into account the opinion of the parents who applied to me today. "