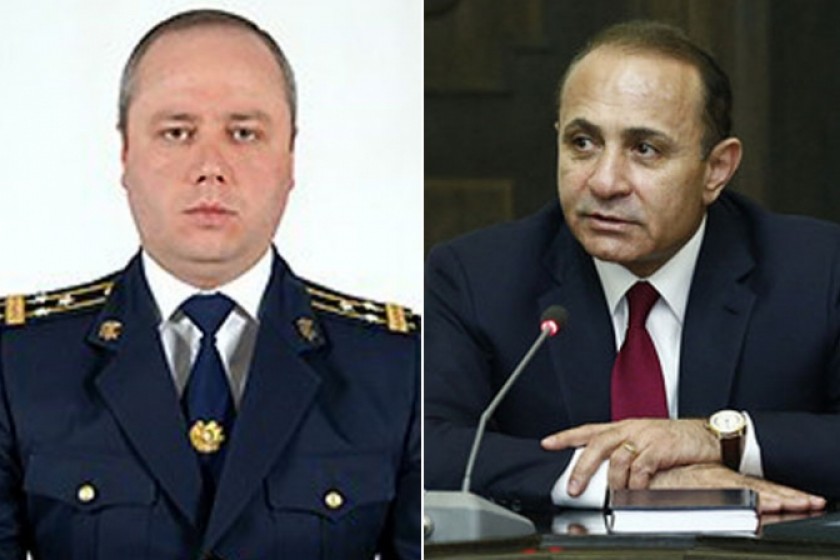 Daughter of Former Armenian Prime Minister, and Spouse, Declare $5.9 Million in Cash
Vladimir Tamrazyan, who heads the Western Customs House Department of Armenia's Tax Service, and his wife Rebeka Abrahamyan, continue to grow their personal finances.
A cursory look at their 2017 financial disclosure bears this out.
While Tamrazyan declared a mere AMD 7.093 million (US$14,700) in income, all in the form of wages, his cash holdings amounted to a whopping AMD 403.2 million, US$750,000, and €800,000.
Tamrazyan was appointed head of the Western Customs House Department last year.
Vladimir's wife, Rebeka Abrahamyan (daughter of former Armenian Prime Minister Hovik Abrahamyan) also has deep pockets.
While Rebeka declared no revenue in 2017, she declared cash assets of AMD 700 million, $900,000, and €800,000.
Taken together, the couple's cash holdings amount to $5.9 million.
Hetq wrote about the Abrahamyans' business empire in a series of article entitled All in the Family: Armenian Prime Minister's Booming Business Empire.
Top photo (from left): Vladimir Tamrazyan, Hovik Abrahamyan