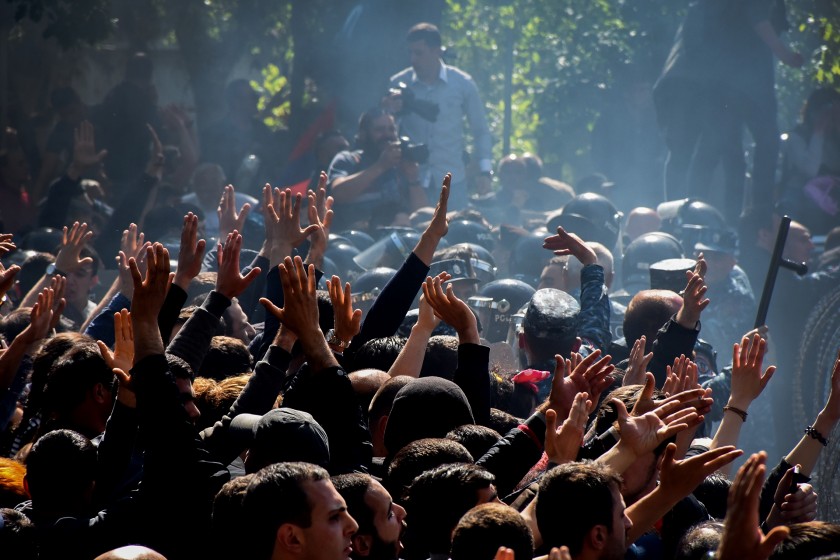 Yerevan: Baghramyan Avenue Clashes; Police Use Concussion Grenades
Here are just some of the photos I took on Baghramyan Street today when anti-Serzh Sargsyan protesters making their way to the National Assembly were met by a phalanx of police and razor wire.
During the heralded Day of Civil Disobedience, protesters brought downtown Yerevan to halt, stopping vehicular traffic and shutting down the subway system.
Led by Yelk Alliance MP Nikol Pashinyan, the protesters broke through a police cordon at the start of Mashtots Avenue before encountering the rolls of razor wire. Police used concussion grenades to disperse the protesters. MP Pashinyan and others were injured.