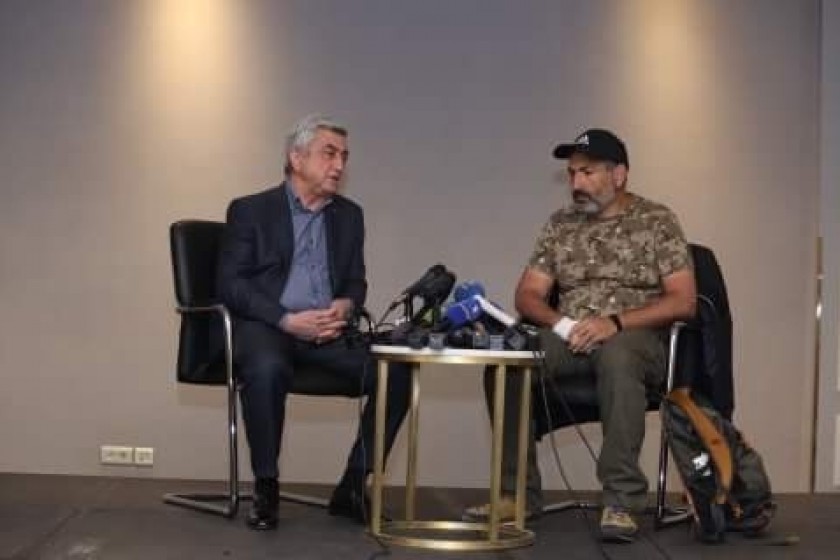 Pashinyan, Sargsyan Briefly Meet; Nothing Resolved
Sargsyan raises specter of March 1, 2008
Today's meeting at Yerevan's Mariott Hotel between protest leader Nikol Pashinyan and Serzh Sargsyan, elected as Armenia's prime minister on April 17, didn't last long.
"First, I'm glad that you responded to my many calls to dialog, even though, truth be told, I can't imagine how much we can negotiate even the presence of scores of reporters. Nevertheless, I am glad," Sargsyan remarked.
"I believe there's a misunderstanding, because when we talked to Mr.Sarkissian, I clearly stated our position that weren't talking about dialog, as you proposed, but rather about the agenda that we put forth. And, I have come here to discuss the conditions of your resignation and the peaceful and smooth transfer of power," Pashinyan said in response.
Sargsyan described this as an "ultimatum; as blackmailing the lawful government".
"You do not comprehend the degree of responsibility. You have not learnt from March 1, and if you must speak in that tone of voice, I am left with advising you once again to enter the field of law and, in general, back to the border of rational action. Otherwise, full responsibility rests with you. Choose!"
Pashinyan responded that Sargsyan shouldn't talk in such a threatening tone of voice.
"You do not grasp the situation in the republic. It's not the same as you imagined 15-20 days ago. The situation in the Republic of Armenia has changed. You do not enjoy the authority they are telling you. The power has passed into the hands of the people."
Sargsyan responded that Pashinyan, as the faction head of the Yelk Alliance in the parliament that won 7-8% of the vote in the last election, doesn't have the right to speak in the name of the people.
"I do not wish to continue this conversation with you. If you do not accept the legal demand of the state, then, so long," Sargsyan said, telling reporters to make their own inferences.
Afterwards, Pashinyan told reporters that during his meeting yesterday with Armenian President Armen Sarkissian in Republic Square he specified that any talks would only be about Serzh Sargsyan's departure from the government.
"Serzh Sargsyan has lost his senses, and must immediately resign," Pashinyan said, calling for a continuation of civil disobedience and even a larger rally this evening.
The tenth day of protests continues this morning in Yerevan against the Sargsyan-led government.
The below photos show people outside the Marriott Hotel in Yerevan this morning, awaiting the arrival of Nikol Pashinyan and Serzh Sargsyan.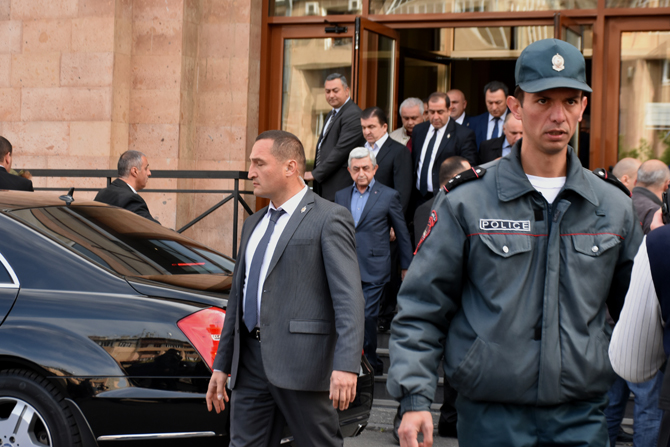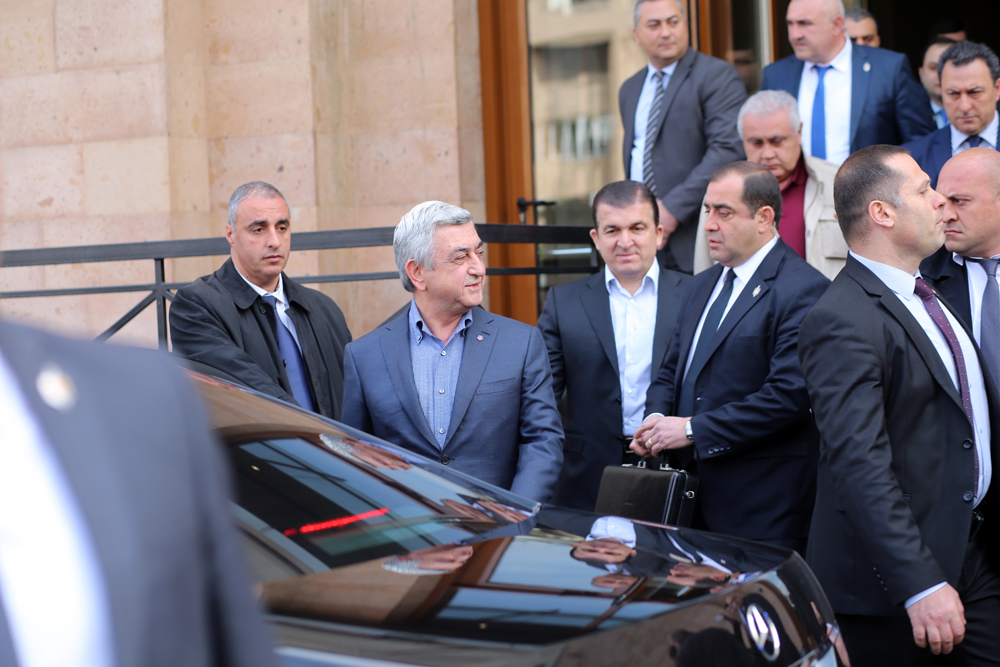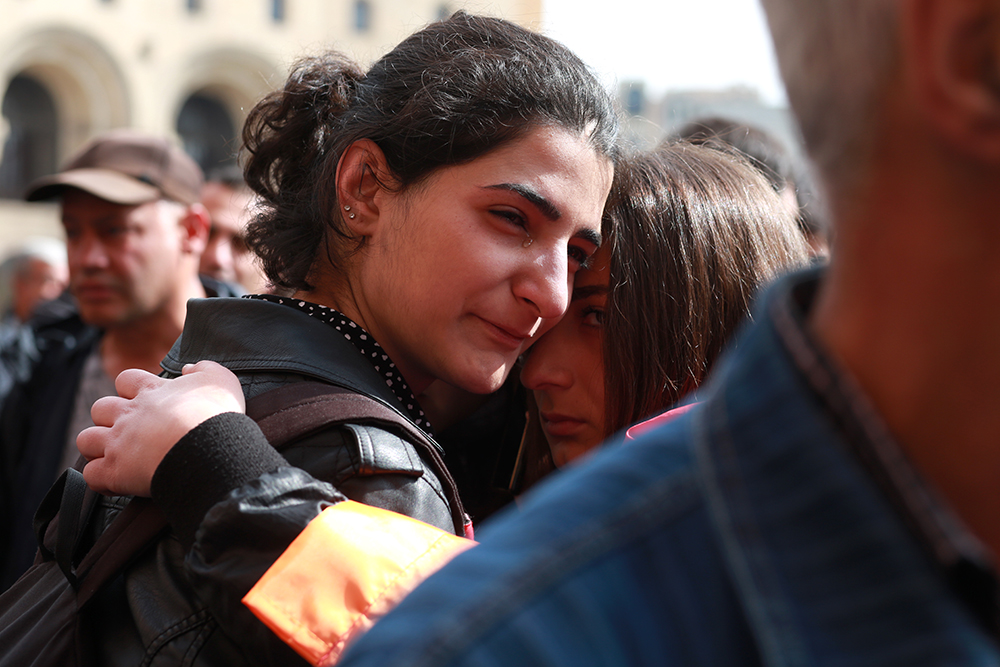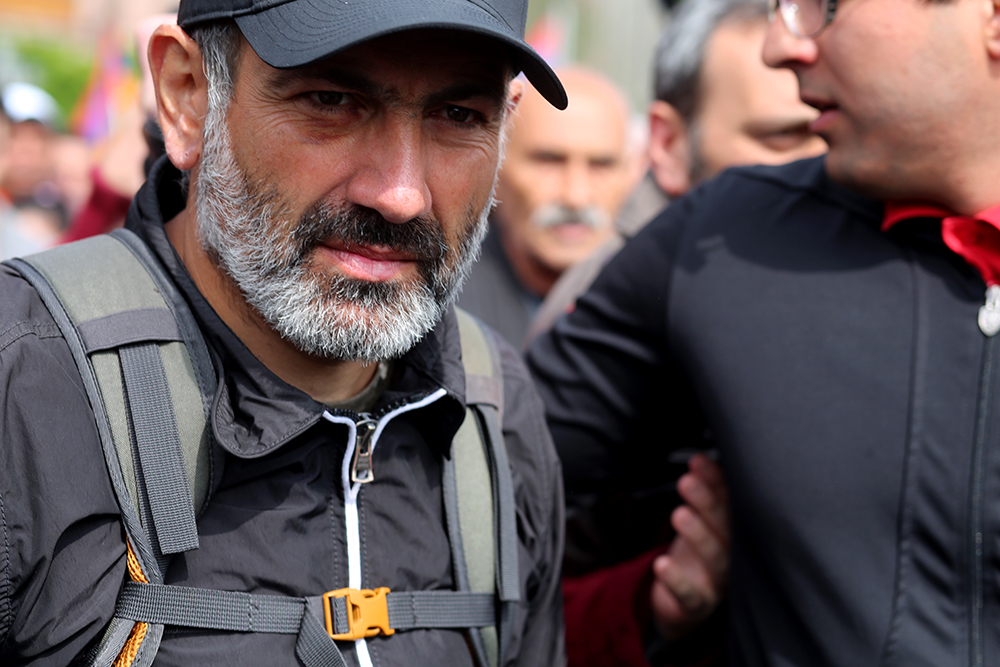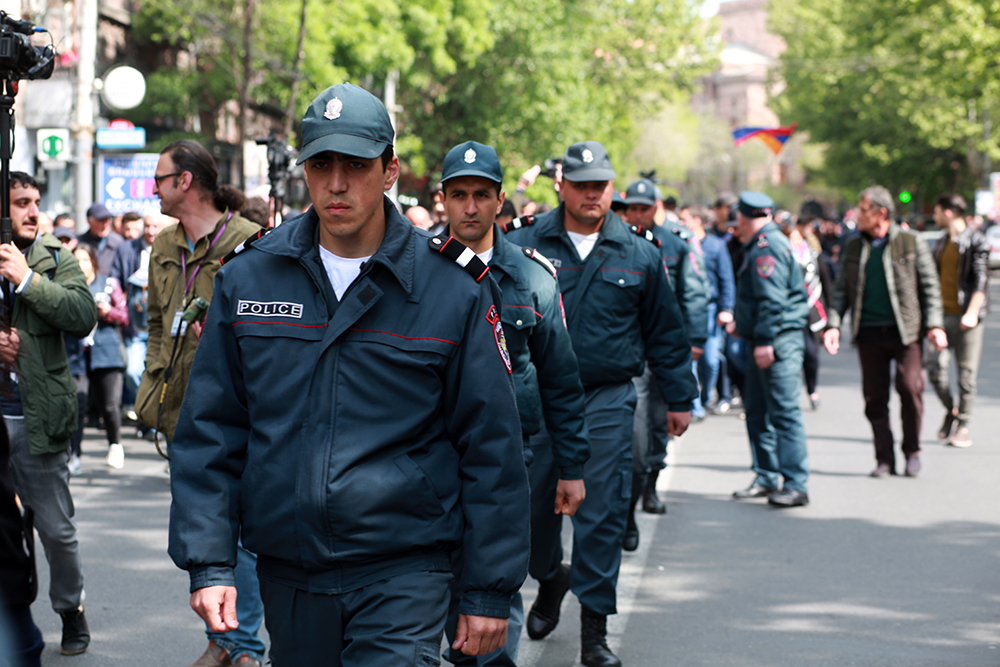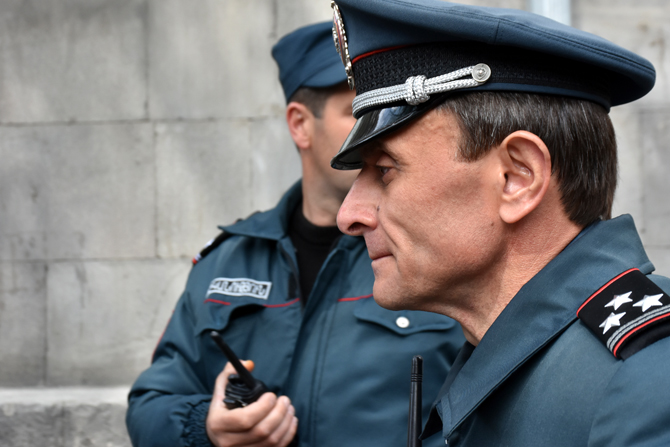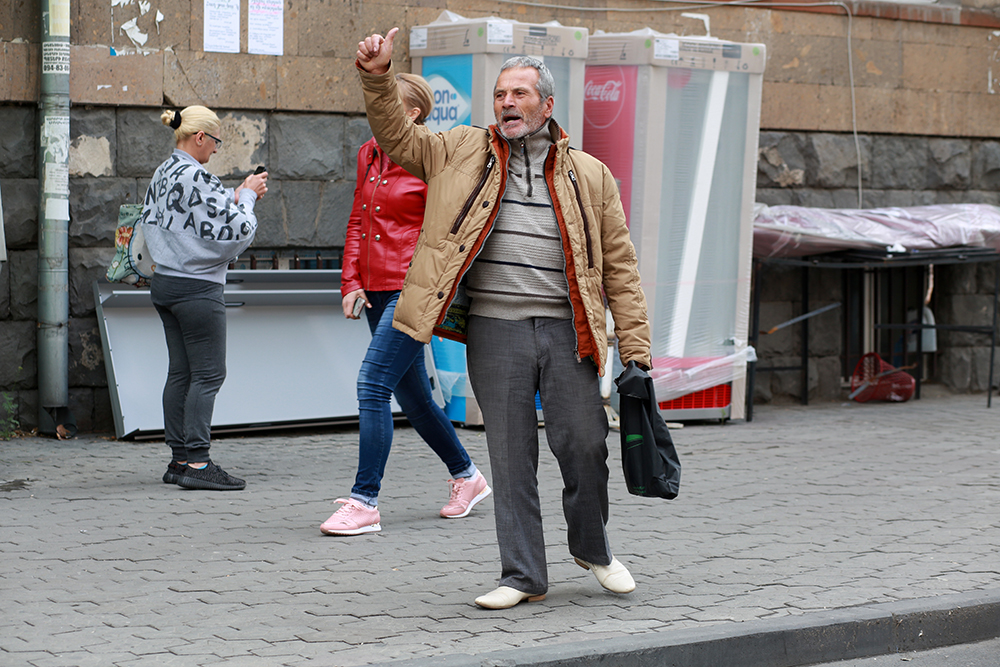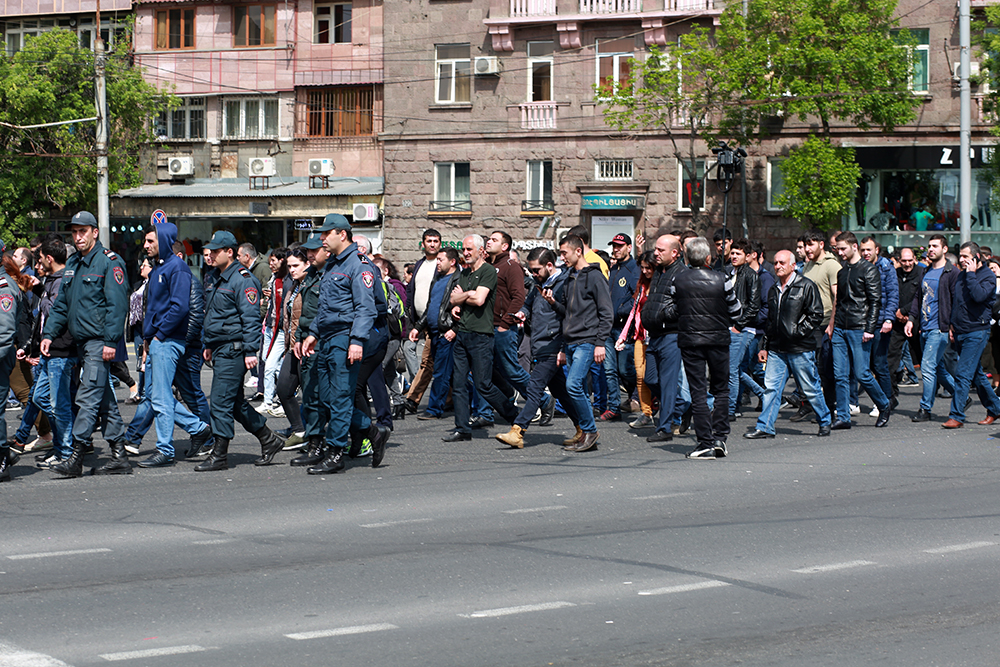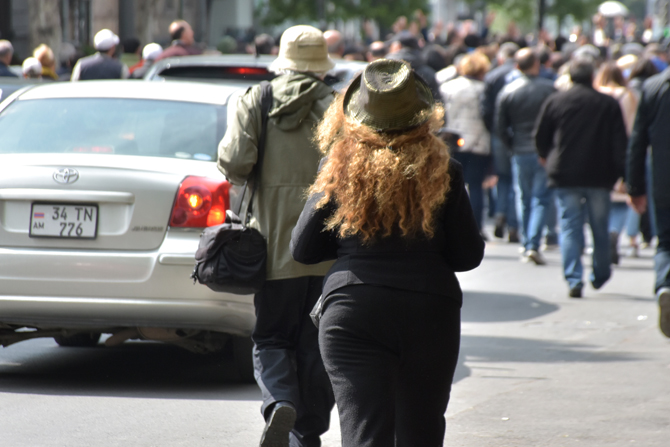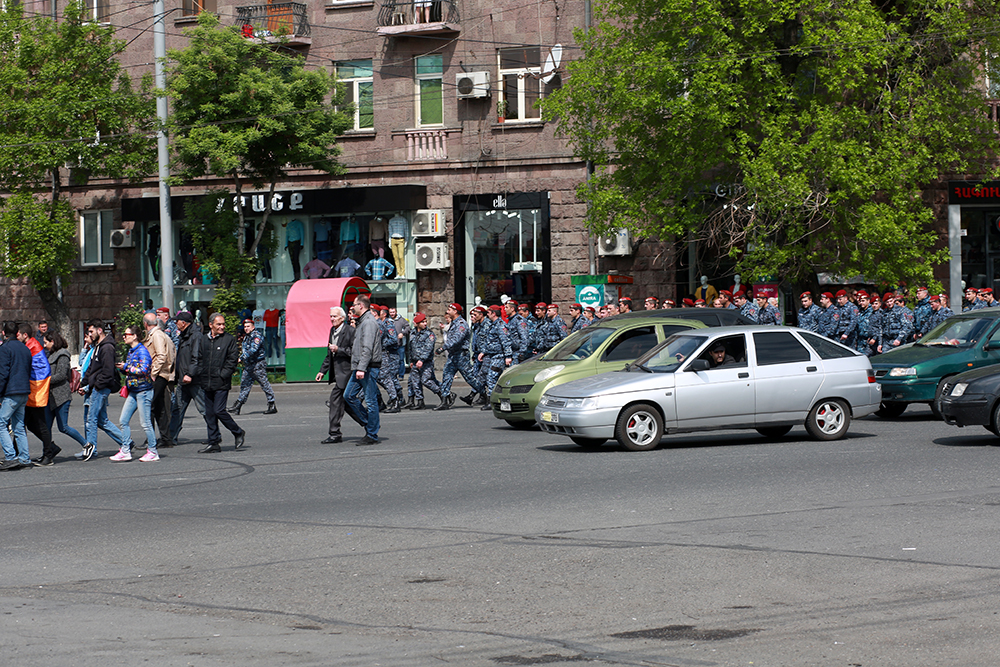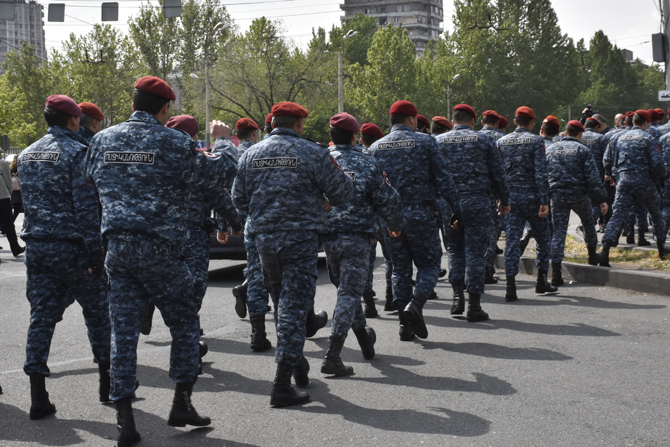 The below photo shows people outside the Marriott Hotel in Yerevan this morning, awaiting the arrival of Nikol Pashinyan and Serzh Sargsyan.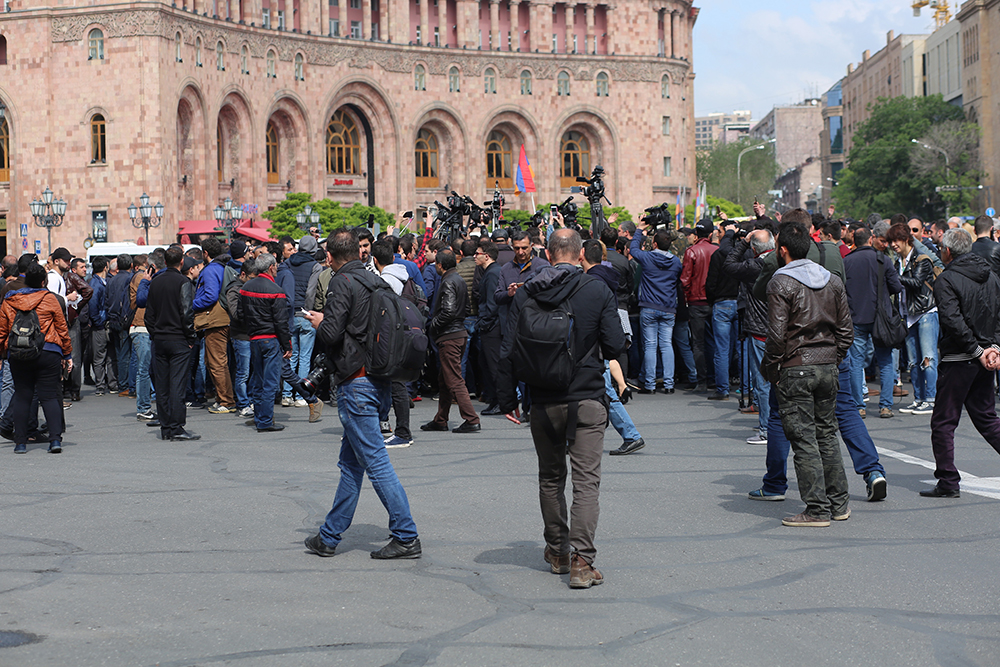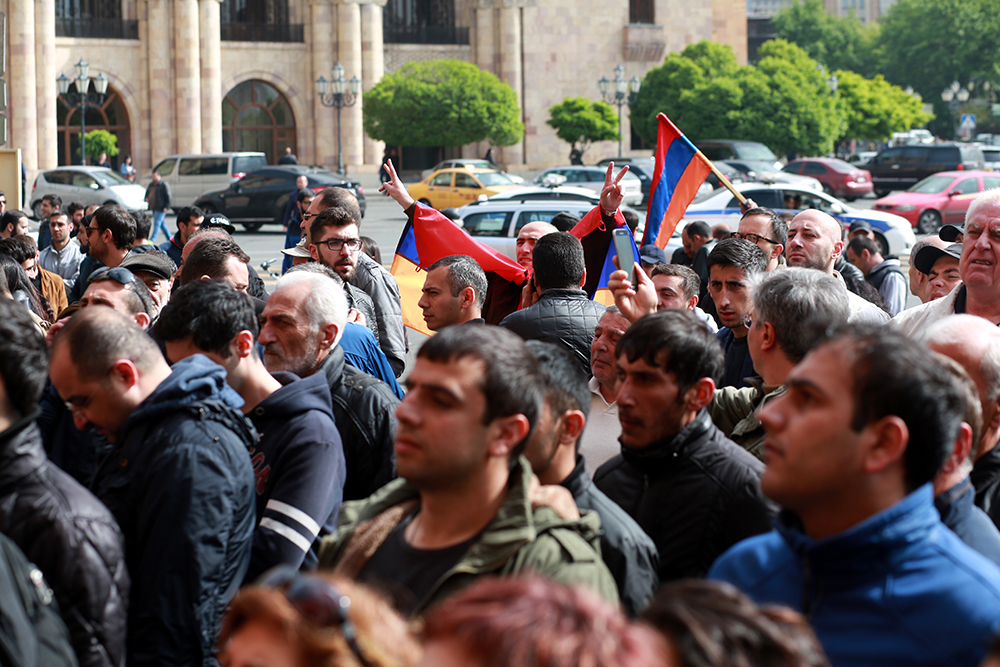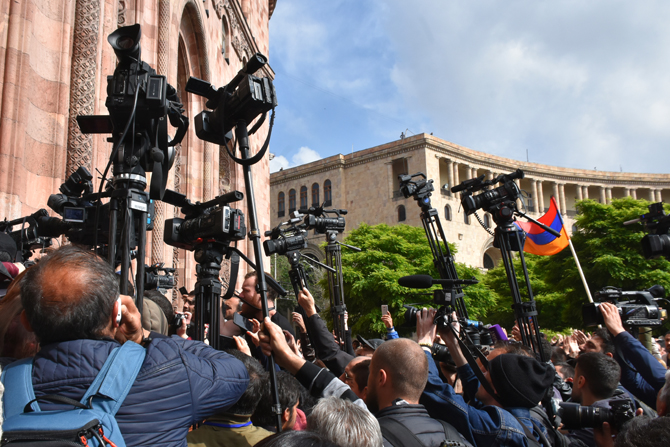 Photo credit: