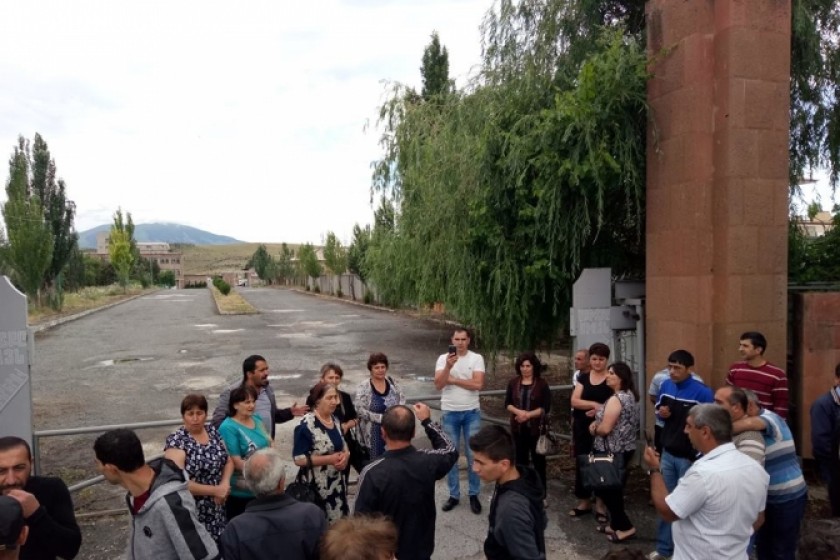 Striking Workers at Lusakert Poultry Plant Give Management Until Friday to Rehire Those Fired
Workers at the Lusakert Poultry Plant, in the Kotayk community of Nor Geghi, have temporarily called off their strike to protest the firing of sixty company employees over the past few days.
The striking workers say management never issued layoff notices or provided an explanation to those who were cut from the payroll.
Nor Geghi resident Artur Hovhannisyan told Hetq that the workers have given management until Friday to come up with proposals in order to rehire those dismissed.
Hovhannisyan said that only those whose job it is to feed the poultry have returned to work. The other striking workers have left the premises.
Company owners, the Kotayk Provincial Governor Romanos Petrosyan and a two-man delegation of the striking workers are scheduled to meet this Friday to iron out a deal to rehire those fired.
The layoffs began on June 8.
At an earlier meeting with the striking workers, Petrosyan said that company management told him that the layoffs were due to financial problems.
Photo courtesy of Artur Hovhannisyan